Image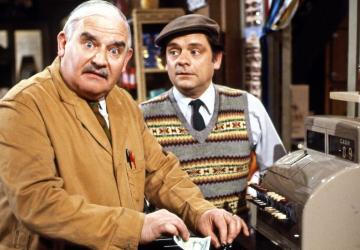 Wednesday 19th October 2022 - 10:30
19th October 2022
Last week we commissioned a YouGov poll asking the general public how many characters in TV and cinema they could name who stammered. The results were not good.
Of over 2,000 people asked, a massive 59% said they don't know a character in a TV series or film who stammered. Only 2% could name five characters who stammered. In the top five was Forrest Gump and Rain Man — neither of whom stammer.
The top two characters who stammer that people knew were King George VI from The King's Speech, released nearly 13 years ago, and Arkwright from Open All Hours, which stopped filming in the 1980s!
Only a miniscule number knew about characters from newer productions like Brassic or the Umbrella Academy (at least 1% and no more than 6%) — which highlights just how poorly the younger generation are served for role models who stammer. For the post-King's Speech generation, only 30% of those aged 18-24 were able to name a character who stammered, and 70% couldn't think of anyone at all.
For the post-King's Speech generation, only 30% of those aged 18-24 were able to name a character who stammered in film or TV, and 70% couldn't think of anyone at all.
Open All Hours, A Fish Called Wanda and The Vicar of Dibley ranked highly — all are productions where the character who stammers is a source of comedy or used as a comedic device. Open All Hours is still being aired in primetime slots today, leaving children who stammer open to the same ridicule faced by many in the 70s and 80s.
This simply isn't good enough. Our CEO Jane Powell said, "The poll shows just how badly the stammering community is served by our media. It is no wonder that people try and hide their stammer or face discrimination and being mocked because of how they talk. Most members of the public don't know how to react to a stammer because it isn't visible in our media. This is incredibly damaging".
She added "The media aren't doing enough to reflect the lives of people who stammer. The King's Speech and Open All Hours were created decades ago and neither present a relevant portrayal of people who stammer".
Petition
These results show just why our No Diversity Without Disfluency campaign is so important. Sign our petition calling for better representation of stammering in the media and join us if you can this Saturday 22nd October (International Stammering Awareness Day) by delivering the petition to the BBC in London and the BBC and ITV in Manchester. Come along and help us get our voices heard.
Poll details
The poll was conducted by YouGov between 12th-13th October. Total sample size was 2,061 adults. The survey was carried out online. The figures have been weighted and are representative of all UK adults (aged 18+).
59% surveyed said they do not know a character from film or television who has a stammer.
41% named a character or an individual who they thought stammered, but not all those named do, or did, have a stammer.
18% were able to give a second name; 7% three names and 4% gave a fourth.
Only 2% attempted to name five people who stammer.
There were 98 characters listed or inferred; not all of them were characters who stammered and some were real individuals (like Jonathan Ross and Toyah Wilcox, who don't stammer).