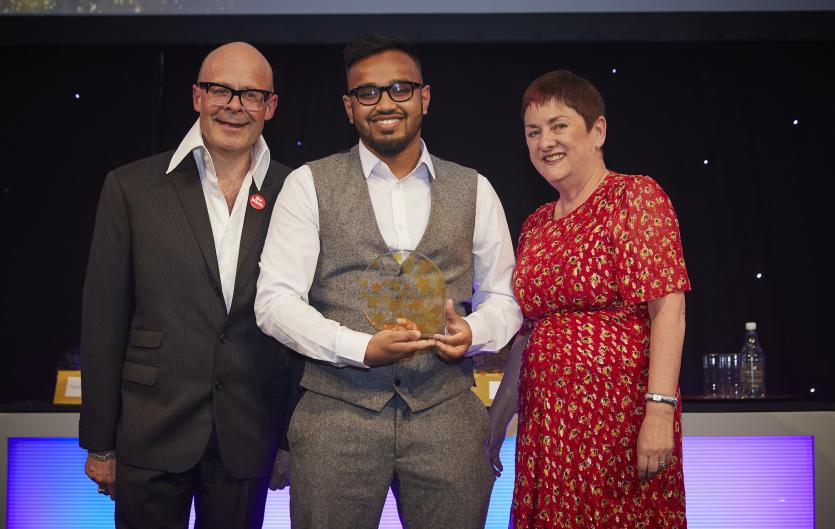 (Above: Abed, middle, with host Harry Hill and a TES respresentative. Courtesy of tesawards.co.uk)
From being crowned New Teacher of the Year to chatting with Phil and Fern on This Morning, it's been an exciting week for Abed Ahmed.
Abed was honoured at the Times Educational Supplement (TES) School Awards 2019, at the Grosvenor Hotel in London on Friday 21st June, winning the New Teacher of the Year award. 
The award, presented by comic Harry Hill, 'recognises the most inspirational new teacher in the country; truly exceptional in their teaching and who regularly inspires and captures the imagination of their students.'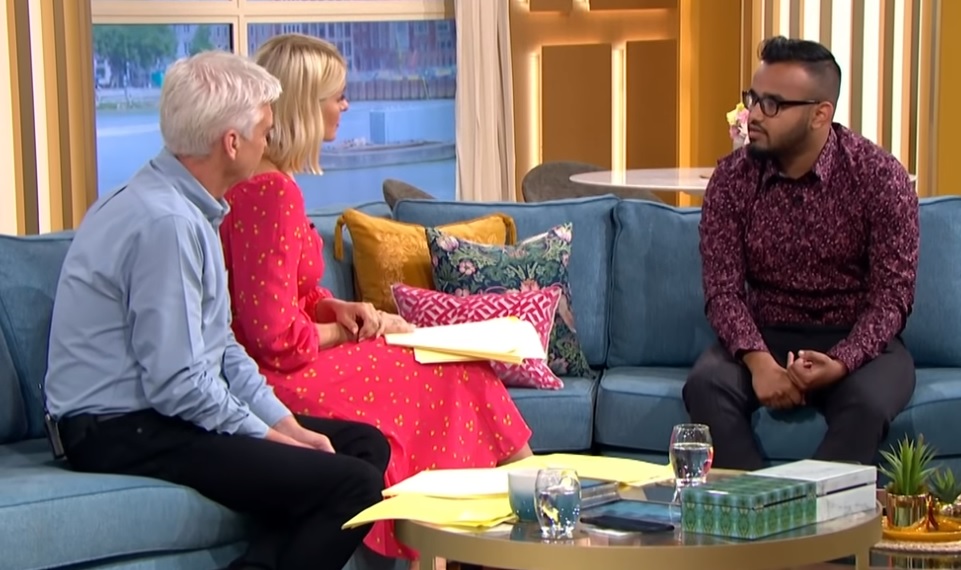 Maths teacher Abed, who was elected as one of our Trustees in 2018, runs a support group for pupils who stammer at Washwood Heath Academy in Birmingham. He told the BBC, "The main reason I made this school group is so students don't have to go through the same things I went through," adding, "I was shocked to be recognised."
Chatting with Phil & Fern
Then on Monday morning, Abed appeared on ITV's This Morning, where he spoke to Phillip Schofield and Holly Willoughby about his success as well his stammer. Watch the full interview below.
You can follow Abed on Twitter too, using @stammer_teacher.
Read more about the TES awards and the winners here.