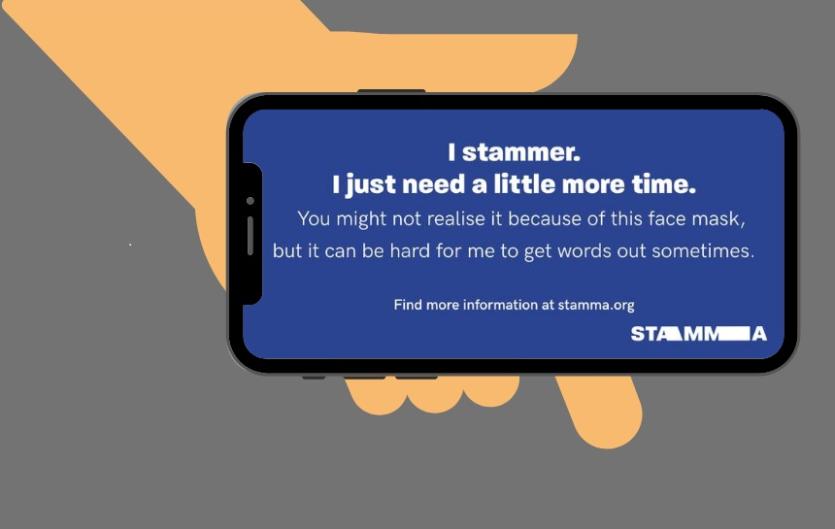 17th August 2020
Download a card to let people know that you stammer when wearing face masks in the covid-19 pandemic.
Are you finding communication more difficult when you're wearing a face mask/face covering in the covid-19 pandemic? When speaking in shops, at front desks or on public transport, do people interrupt you or walk away because they can't see that you're stammering?
Download our card to your smartphone or device. Show them to people to let them know that you stammer and need more time to speak.
You can also order one of our STAMMA face masks (adult & child sizes available).
Read more about the law surrounding face masks and what else might help on our Face coverings/face masks page.