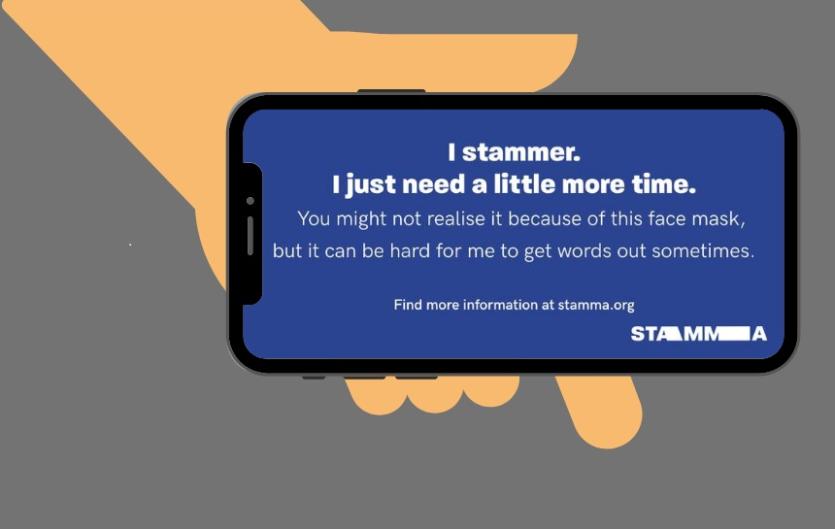 17th August 2020
Download one of our free cards to let people know that you stammer, when wearing a face mask.
Has the requirement to wear a face mask because of Covid-19 made things more difficult? Are you finding that more people are interrupting you or walking away because they can't see when you are stammering?
Try downloading one of our cards to your smartphone or device. You can show them to people to let them know that you stammer and need more time to speak. Or you can print them off.
Here's what the cards say: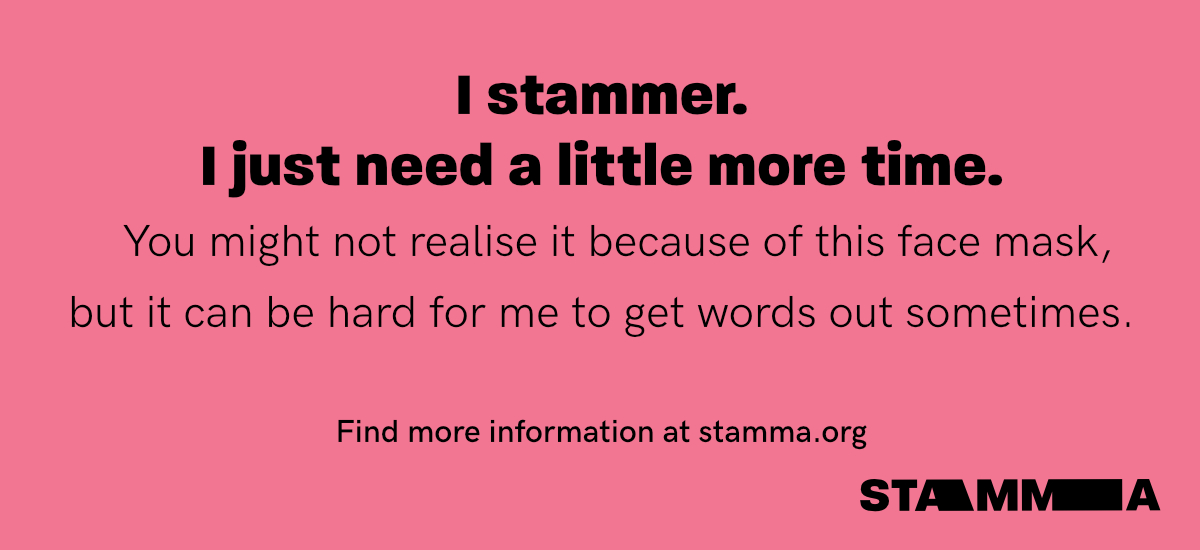 There are 8 colours to choose from including blue, red, black, white, purple, yellow, green and pink. 
How to download the card
From the list below, click on the colour card you'd like.
If you're using an iPhone, when the image is displayed click on the 'Download' icon along the top (a picture of an arrow pointing downwards). This will download and save it to your image gallery. On android devices, tap 'More', then 'Save to device'. If you have any problems, email editor@stamma.org
When you are in a speaking situation and you want to show someone the card, open up your images and tap on the picture to show the person.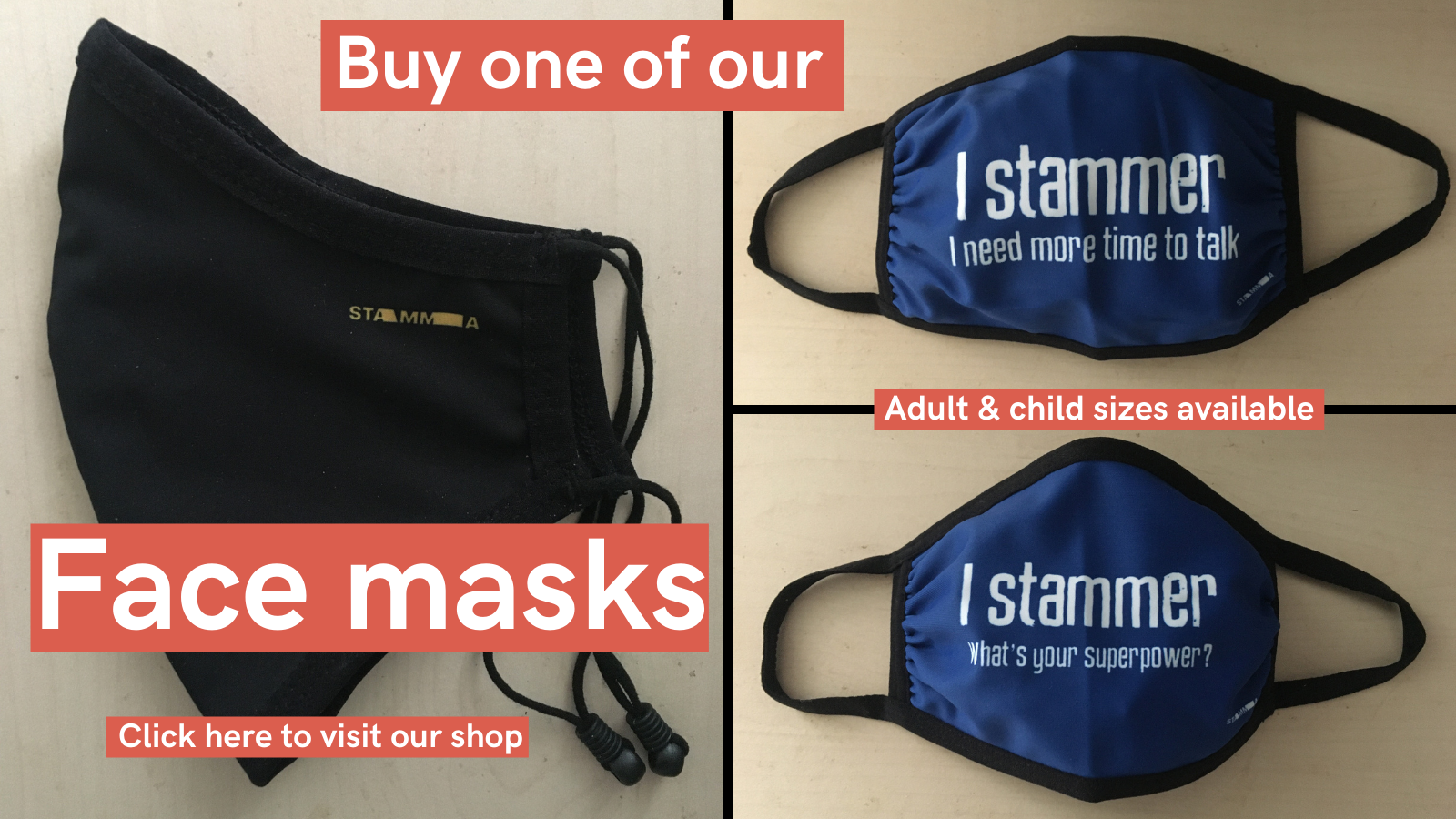 Read more about the law surrounding face masks and what else might help on our Face coverings/face masks page.