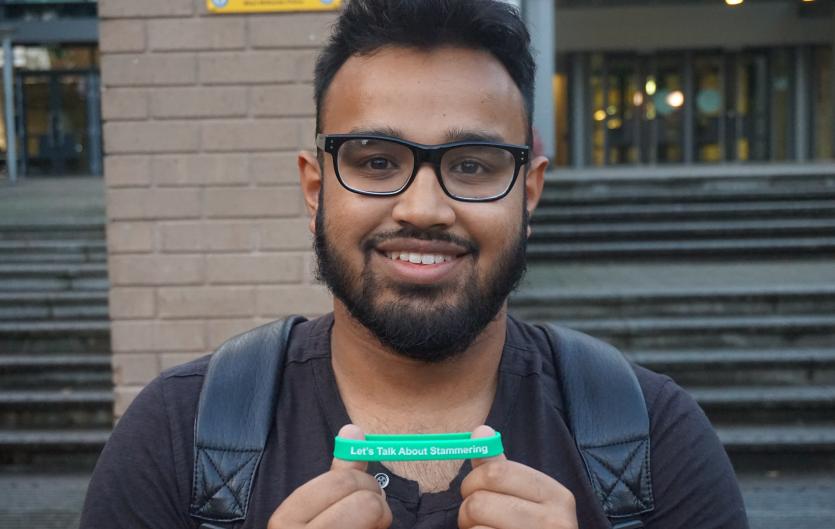 New online support group for young people aged 5-16 & their parents/carers.
The group has been set up by Abed Ahmed, a teacher who runs the Birmingham Stammering Network.
Abed says, "I'm a maths teacher, currently leading a maths department in an inner-city school in Birmingham. I have been stammering since I was 4 years old and currently stammering with confidence. I strongly believe that confidence is the key to feeling happier with your stammer.
'Alongside my full time job as a teacher, I voluntarily run my own stammer support group in my school with many young people. I also do this for adults (Check out Birmingham Stammering Network).
'I now wish to run an online stammer support group for young people, for children aged 5-16. A parent/carer must attend with the child. There will be three separate sessions, one for ages 5-7, one for ages 8-10 and the other one aged 11-16. They will both include many confidence building activities and also gives opportunities for young people to meet others who stammer. Sessions will run at least once a month.
'Please see my Eventbrite page to register for sessions and to keep up to date with future events. Once registered, you will receive a zoom invitation an hour before the session starts."
You can email Abed on stammerteacher@gmail.com
You can also follow him on these social media channels:
Facebook: Mr ST's Stammer Support Group
Twitter: @MSTstammerSGrp
Please note that as with all groups listed on our local groups section, this is an independent group and is not organised or run by Stamma.