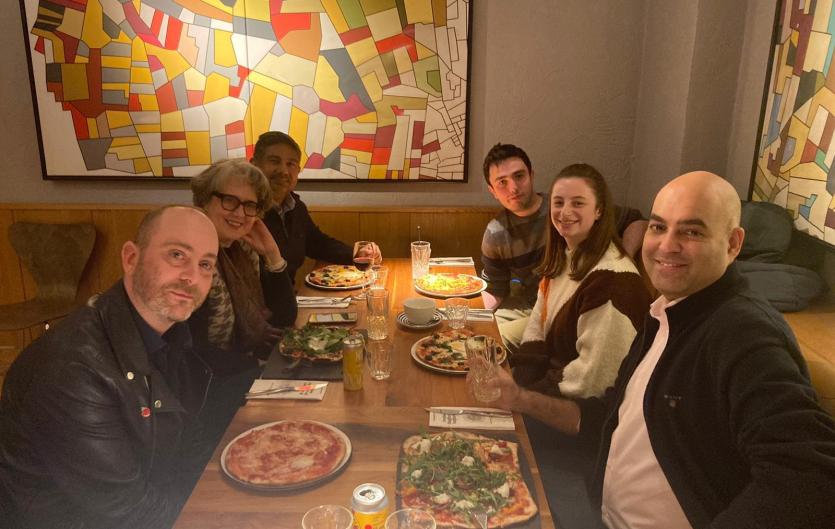 A group for people who stammer, parents and allies, meeting in North London.
Group founder Tash says, "North London Stammer Support group is a social group open to people who stammer, parents of those who stammer and anyone who wants to support the stammering community. We discuss stammering experiences and have general conversation over dinner or drinks. Under 18s must be accompanied by an adult. Hope to meet you soon!".
Dates & venue
The group currently meets up in person on a Monday once a month in Stanmore. As the group grows, they're open to meeting elsewhere in North London, at places that are accessible by car and public transport.
Contact
If you'd like to join in and attend a meeting, or if you have any questions, email Tash at natasha.zack@yahoo.com or phone 07931655484.
For other groups in London, see our Support Groups page.
See what other help & support you can get from STAMMA, and find out how to become a member for free.
(Photo: members of the North London Stammer Support Group at their first meeting.)