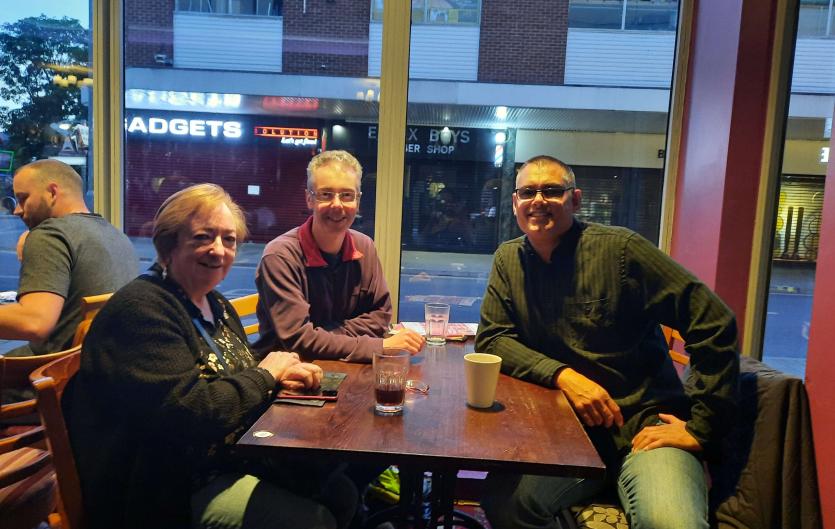 A new social group in Essex for people who stammer.
Starting in May 2022, the Essex Stammering Support Group meets in restaurants or pubs between Ilford and Chelmsford.
Roy, the group's founder, says, "We want to create a relaxed atmosphere where stammerers can be themselves, talk to other stammerers and meet up with friends. You're welcome to join". 
He adds, "We've just had our first meeting having never met each other before. We introduced ourselves and talked about our stammer, how we've been dealing with it and its effect on our job and day-to-day lives. We were just happy to meet other stammerers and make new friends". 
WANT TO JOIN?
Please email Roy at royguit08@yahoo.co.uk for more information and details of the next meeting. 
Please note: under 18s must be accompanied by a parent or guardian.