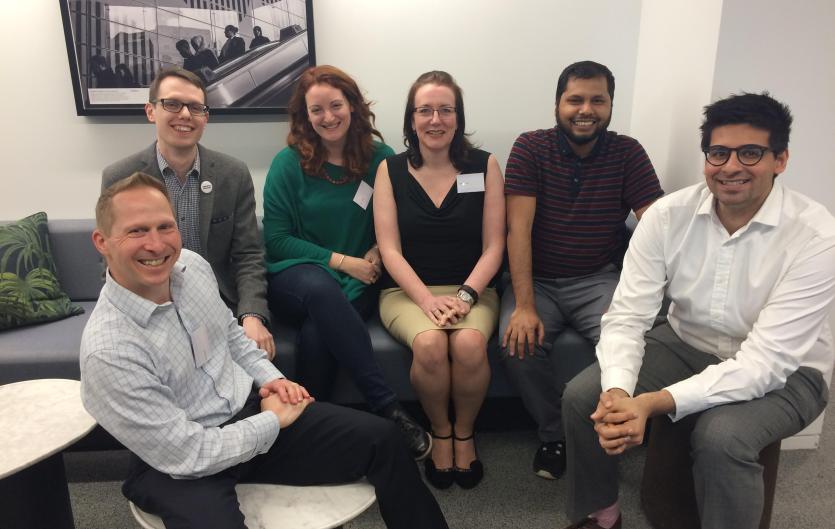 (Pictured: several CSSN members)
The Civil Service Stammering Network (CSSN) is a group of civil servants who stammer from across the UK.
The CSSN champions the needs of stammerers and encourages the Civil Service to provide support throughout people's careers, regardless of grade or department. It welcomes allies who have experience of stammering or simply want to understand more. Membership is open to everyone in the UK Civil Service.
The CSSN has built a network of ambassadors across the UK who can answer questions or connect people with information or support in their department or agency. CSSN are also working with the Civil Service Diversity & Inclusion team to improve the support offered in departments and across the whole Civil Service.
To join or to find out more, visit the Civil Service Stammering Network website. There you can also find lots of resources and blogs from members. Join their Facebook group or follow them on Twitter using @UK_CSSN.