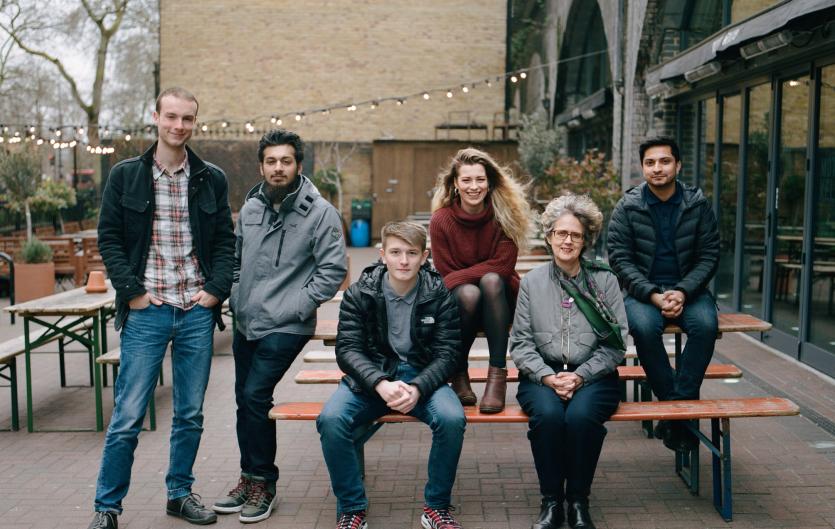 STAMMA's Vision & mission, updated May 2022.
vISION
We exist to create a world that makes space for stammering. Where a stammer is embraced as just a difference. Where no-one judges us on our stammer or the way we choose to deal with it.
MISSION 
We will stand up for and empower those who stammer and challenge discrimination wherever we find it. We will provide support and information and fight for speech and language therapy services for those who want it. No matter how you talk, we're here for you. 
Join us and help the public understand that stammering is not a sign of being shy, drunk, dishonest, nervous or weak. It's simply how some of us talk.
VALUES
We are a membership organisation with a diverse network, united by the experience of stammering and for people who stammer. We celebrate different voices. It is not our place to make judgements about if or how people choose to manage their stammer.  
We value collaboration. We work with others to give the greatest voice, best insights, most effective campaigns for people who stammer.
We value community. We provide spaces for people to come together to support, learn, celebrate and campaign for change.
We value the individual. We listen to personal stories, provide a platform for sharing and respect individual choices. 
We value diversity. We seek out and celebrate different voices, perspectives and experiences in respectful debate. Read our Equality & Diversity Policy. 
We value openness. We are open in our dealings; selfless and generous spirited, honest and straightforward, professional but informal. We are unafraid and speak truth to power.
Objectives 
In 2018, our new five-year strategic plan was presented at our bi-annual conference, and then to our AGM.
A key element of our plan is to tackle the underlying stereotypes and misunderstandings held by the public about stammering. The creative agency BBH worked with us to create a new brand campaign to launch this strategy. This campaign is called STAMMA. Members voted for the new campaign, and the board of Trustees then formally agreed that the BSA would use STAMMA as its trading name. Read more about the STAMMA campaign.
To support more people who stammer in the UK. We are upgrading and expanding our helpline operation and we've added webchat to the service. We want to increase our support for local groups and networks and help people who stammer get work and advance in work. 
To educate the public around stammering. We've got some baseline information about public awareness and understanding of the stammering. We will look at ways of tracking our impact year on year to see what impact we're having.  
To manage BSA/STAMMA efficiently and effectively. Over the next five years we'll be upgrading our systems to ensure that your data is properly protected, the information and support we provide is the best it can be and that our staff are supported and work within a safe, managed environment.  
You can read about how we are progressing on our objectives by reading our AGM reports, here is a link to our AGM 2021 slides and our Annual Accounts.
Join us