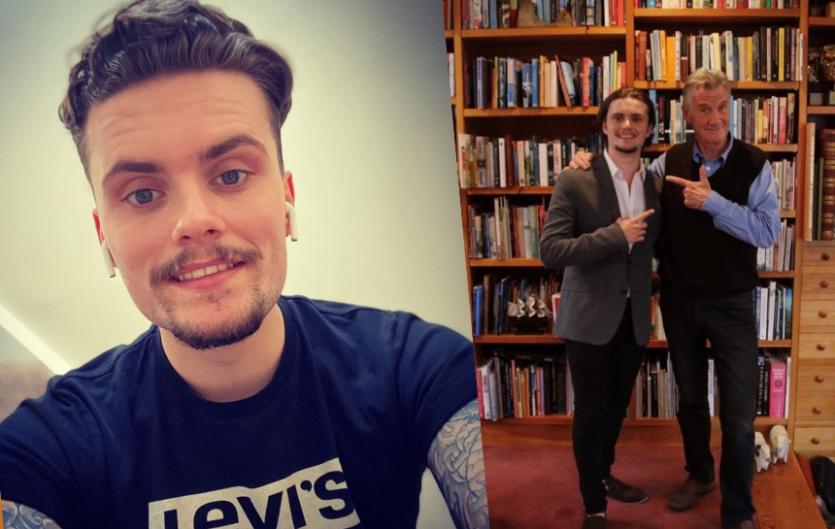 Michael Derrig Adams got into filmmaking after realising carpentry wasn't for him, and wanted his first documentary to be all about his experiences of stammering. He even managed to get Michael Palin to appear. Read about how it went...
My name is Michael, I'm 22 years old and I'm from a village in Surrey called Warlingham. My stammer started from as long ago as I can remember. It was just noticeably bad at age 8. I didn't start talking until I was about 4 or 5.
I fell out of my baby walker when I was about a year old, which damaged part of my skull. Although not noted, it may have also damaged that part of my brain (the front right side), which controls speech. I have also got dyspraxia, so the stammer was something that came along with that, I suppose. Things that make it worse are definitely stress and nerves. If I'm not confident in a conversation or I'm particularly nervous about something, that's when my stammer shows the most.
Half the time I feel I can't join in with conversations as I feel people are judging me or trying to talk for me. 
I used to dread answering the phone and ordering things. I remember once my sisters asked me to go out and get them fish and chips, but I came back with nothing as when I got there I just couldn't get my words out to order anything.
Opening up & building confidence
The frustration I experience makes me feel really alone. It's so intense and half the time I feel I can't join in with conversations as I feel people are judging me or trying to talk for me when my stammer begins. I might have a joke to tell or something to say but I just keep it to myself so that I don't have the awkwardness of people looking at me, so it can be quite lonely.
I went to the Michael Palin Centre for Stammering in London and they taught me a variety of breathing techniques. I was in a group with other people my kind of age who stammer so it boosted my confidence knowing I wasn't the only one going through it, and could actually be with people who I relate to. They gave us all confidence to not be ashamed. They also made us write all of our feelings down, which helped me open up about my stammer. We also had to go out and talk to the general public and ask where things were in shops, etc. This made us go completely out of our comfort zones but showed us how to embrace our stammer. It definitely gave us the confidence to do so.
Filmmaking
Career-wise, I originally chose to study carpentry after helping our builder at home with our loft conversion which I really enjoyed. However, after two years studying the subject I unfortunately changed my mind. I was in a predicament as to what I should now apply for, when I noticed a creative media course in my college. I had always been very interested in stage design, especially at big events such as concerts, etc, as well as photography and computer editing, so this course ticked all the boxes.
I then visited a Stanley Kubrick exhibition and was fascinated at the film scripts, camera angles, etc, especially as The Shining is my all-time favourite film. I loved the helicopter photography in it and decided that if I ever made a film or documentary I would try and incorporate some drone footage, which led me to achieving my CAA diploma in drone photography. My dream would be to get an apprenticeship or something in post-production editing.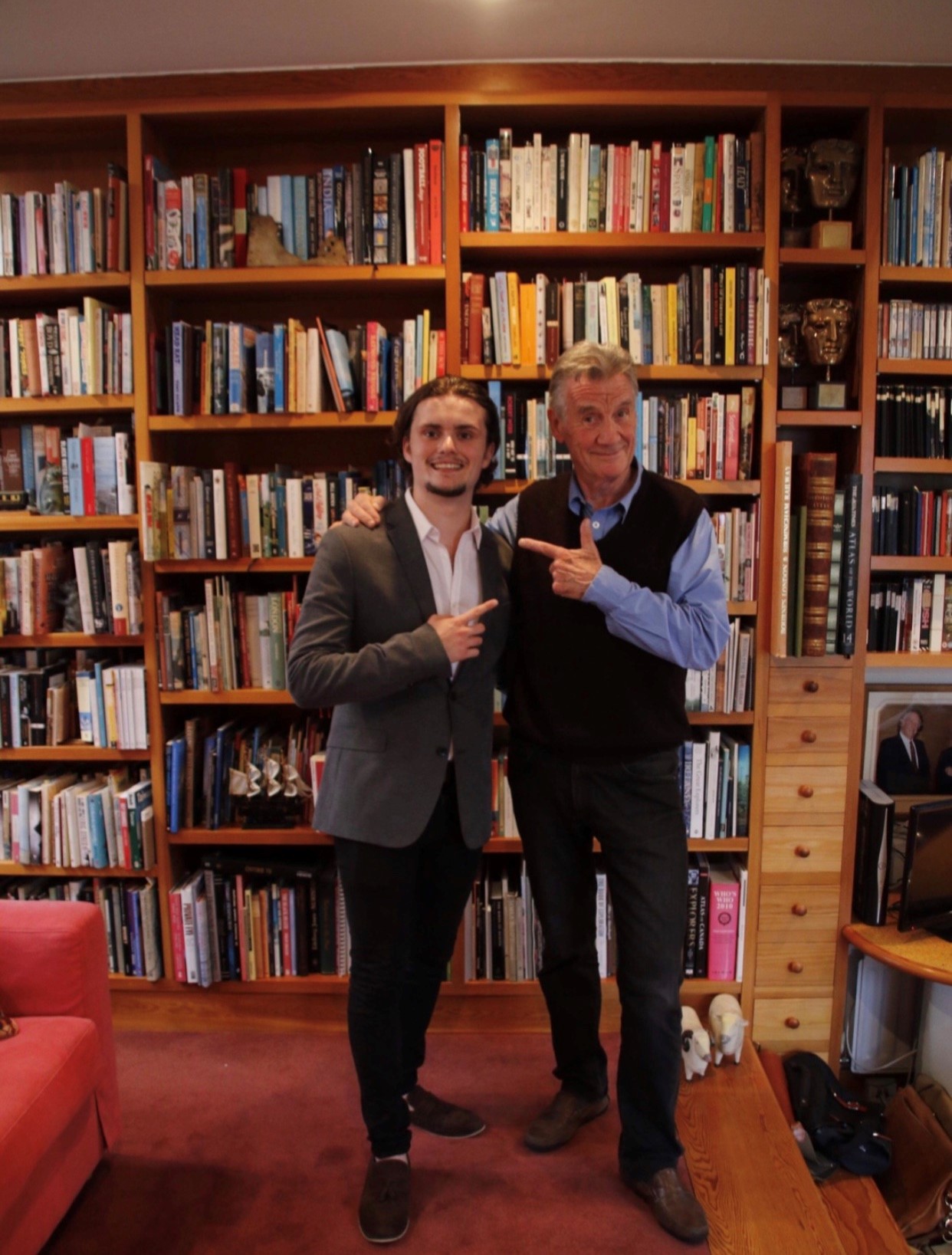 Meeting Michael Palin
I was inspired to make documentaries myself, and I am currently working part time at Waitrose whilst doing that. I filmed my first documentary about my experience of stammering in April 2018 and completed it that May. I wanted to try and get Michael Palin to appear in it, so I approached his agent about arranging an interview and he accepted.
It's given me so much more confidence after meeting Michael Palin.
Meeting Michael Palin was amazing. It was quite a life-changing experience to meet the man who gave his name to the centre which, I would say, has changed my life. He was so lovely and so inspirational. He really understands how difficult stammering is, due to his father having stammered. It's given me so much more confidence after meeting him; I also feel a sense of achievement and I'm just really proud of myself. I was obviously so nervous when interviewing him, and as mentioned before, nerves massively affect my stammer. But it went so well, which made me feel really good.
You can watch the documentary, called My Stammer is Me on YouTube and there are previews of some of my other work in my showreel.