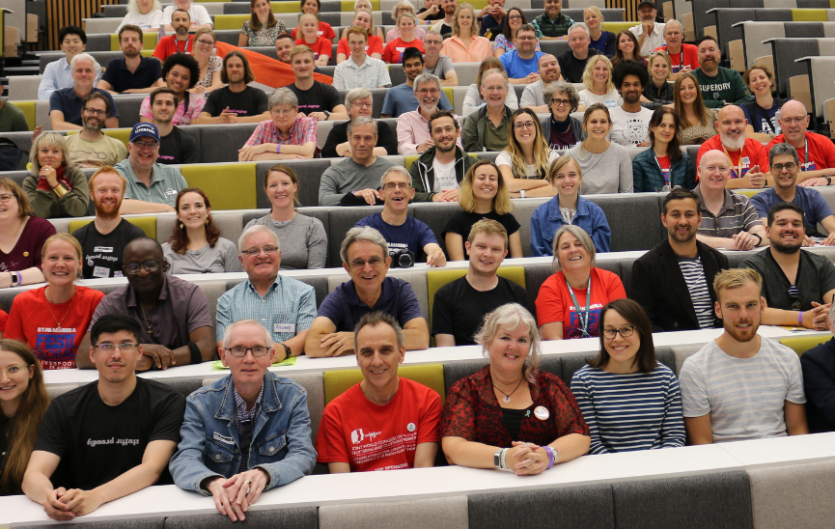 13th July 2023
Make a difference and apply to join our Board of Trustees. 
*Update Sept 2023: we are no longer accepting applications*
Becoming a Trustee lets you give back to a cause you care passionately about while gaining new skills and connections. It's hard work, but fulfilling and exciting. The role of Trustee is a voluntary position, and we welcome applications from any of our members.
What does being a Trustee involve?
Our Trustees are volunteers who guide our charity. There's a three-year term and you'll be expected to attend all Board meetings. These take place up to six times a year, usually on a Saturday. They can be in-person meetings at different locations across England, or on Zoom or Teams. You can claim travel expenses. There are also sub-committees and informal planning and preparatory discussions, usually held online.
New Trustees would be expected to attend our Annual General Meeting (AGM), which this year will be in Birmingham on Saturday 25th November.
What skills are we looking for?
We've got an ambitious programme for the next 3 years. Below are some key skills gaps on our Trustee Board we'd like to focus on. The list isn't exclusive, so if you believe you've got skills and/or connections that will be of particular use, we'd love to hear from you.
We're keen to hear from you if you have significant practical fundraising experience, whether that's around legacies, donor fundraising, mass participation events or one-off fundraising events. Get the chance to share your skills with our newly appointed full-time Fundraising Manager.
We'd love someone with a legal background as our focus moves to employment support and advocacy.
It would be great to hear from you if you've been closely involved in working with and supporting groups and employer networks, or maybe even led one yourself.
We'd love to hear from anyone with experience working in the charity sector from whatever discipline.
We are committed to being a diverse and inclusive organisation. There is no 'one' person who stammers. Regardless of how you stammer, or your age, sexual orientation, gender, ethnicity or disability, we'd love to hear from you. We want to ensure we can best represent the views of people across the UK, and encourage applications from all under-represented groups, including individuals from the global majority. 
Sorry, we are no longer accepting applications.