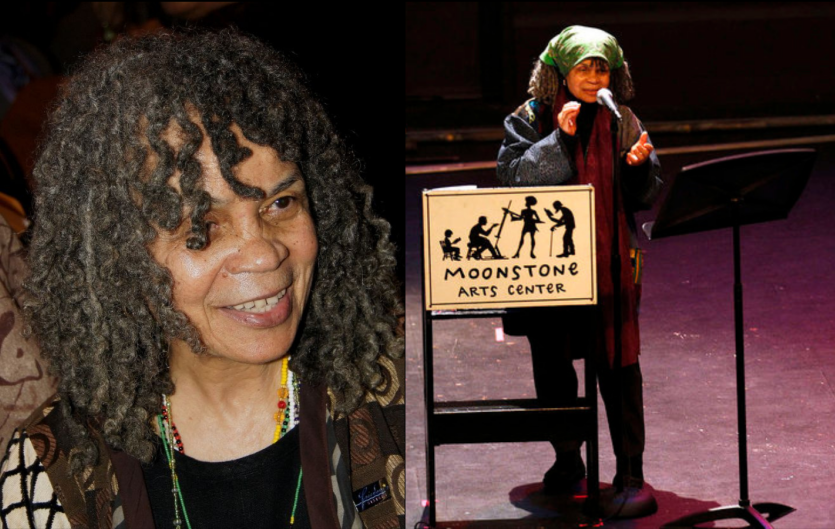 18th October 2021
Putting a spotlight on U.S. poet Sonia Sanchez this Black History Month.
Last year, for our Find The Right Words campaign, we scoured Wikipedia, looking at all the famous and notable people who stammered, and the way their stammer was described. One of the people we came across was Sonia Sanchez, an American poet, writer, playwright, educator, activist — and person who stammers — whose work has been influential in shaping art, culture and history in the USA.
This Black History Month, we thought we'd find out more about Sanchez, celebrate her work and add her to the long list of writers who stammer whose contributions have enriched our language.
Life & career
Sonia Sanchez was born Wilsonia Benita Driver in 1934, in Alabama, USA. She developed a stammer at the age of 6, around the time her grandmother died. At school, Sanchez was an avid reader and started writing poetry, and whilst at college she founded a writers' workshop in Greenwich Village, New York. There she formed the 'Broadside Quartet' alongside other artists Haki Madhubuti, Nikki Giovanni and Etheridge Knight, who were all prominent in the Black Arts Movement (Wikipedia).
Sanchez went on to teach and became a professor at eight universities, where she became the first person to introduce Black Studies courses to the syllabus. 
Sanchez is one of the few creative artists who have significantly influenced the course of black American literature and culture.
(Poet Kalamu ya Salaam)
She became involved in the Civil Rights Movement as well as the Black Arts Movement, which promoted and celebrated black culture through art and literature. Through this she proved influential, publishing essays in periodicals and releasing her 1969 book of poems Homecoming. Sanchez also began writing plays such as 'Black Cats Back and Uneasy Landings' and 'Sister Son/ji', with strong female protagonists marking her out as a pioneer of black feminism. She's also written books for children and edited several anthologies.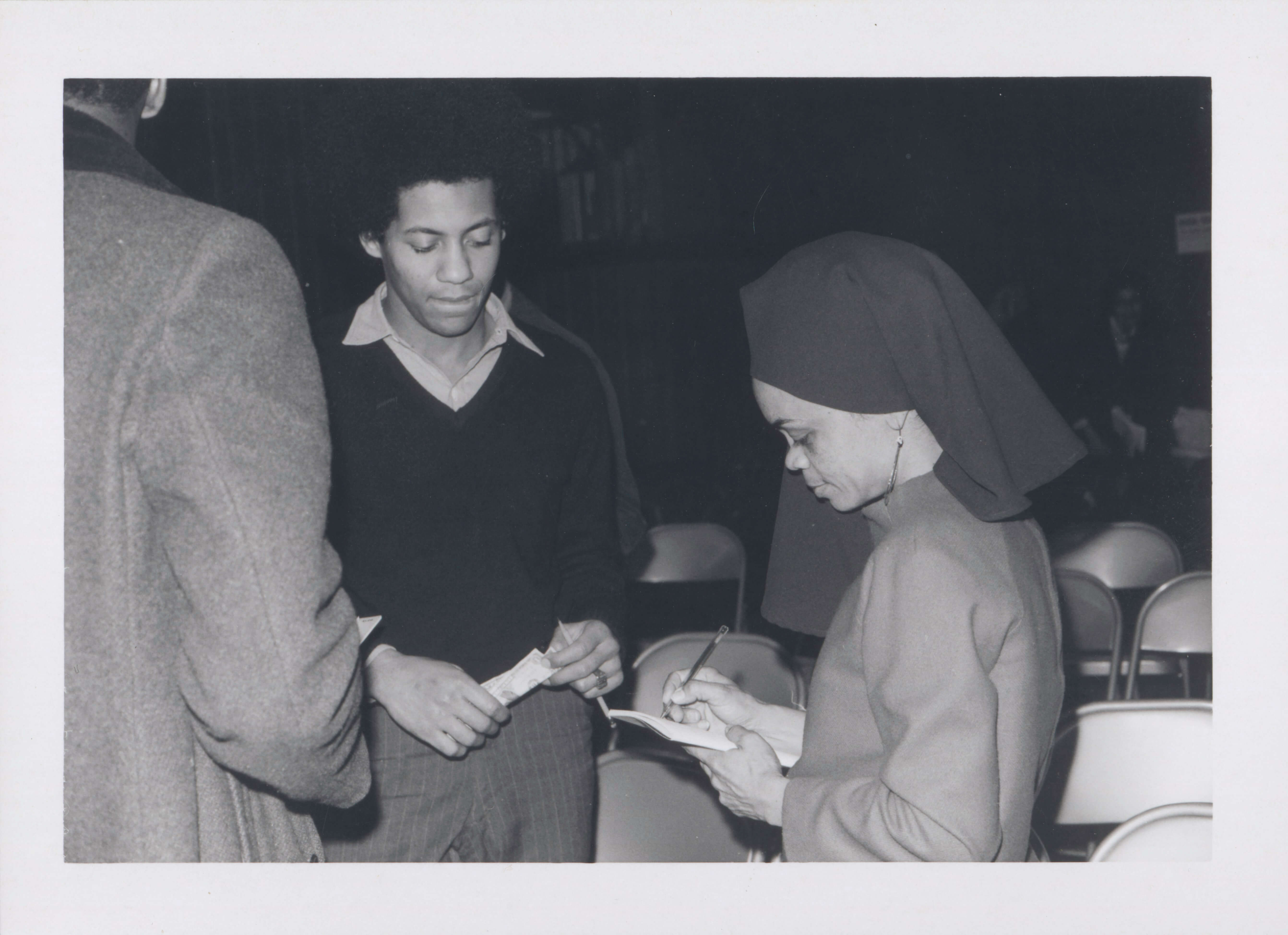 influence of stammering
Sanchez cites her stammer as a reason why she became introverted and turned to books as a child, which resulted in her paying close attention to language and how it sounds (Wikipedia). 
Writer Andrew Ng, says in The Envoy — using some language that we were challenging with our campaign — "Sanchez was able to manage the stutter that she had grown up with. And although she studied political science, her writing voice and poetic style started developing during this period. In order to combat her stutter, Sanchez read her poetry out loud when she wrote it. As a result, her dramatic poetry recitations became a facet of her poetry that helped lead to widespread fame."
Gates & Smith say, "Sanchez focused on the sound of her poetry, admitting to always reading her poetry aloud, and received praise for her use of the full range of African and African-American vocal resources. She is known for her sonic range and dynamic public readings. She now terms herself as an 'ordained stutterer'".
Awards & impact
Sanchez's numerous awards and recognitions include the P.E.N Writing Award (1969); the National Academy and Arts Award and the National Endowment for the Arts Fellowship Award in 1978–79; Pew Fellowship in the Arts (1993); the Robert Frost Medal for her contribution to American poetry (2001) and the Harper Lee Award (2004). She became Philadephia's first poet laureate in 2012 and served in that role until 2014, and she headlined the Poetry Ink festival in 2013.
Sanchez is still active with her writing and this month was awarded the annual Dorothy and Lillian Gish Prize "in recognition of her ongoing achievements in inspiring change through the power of word" (Sarah Barr).
Summing up Sanchez's significance, poet Kalamu ya Salaam said, "Sanchez is one of the few creative artists who have significantly influenced the course of black American literature and culture".
Read a selection of Sonia Sanchez's poems at the Poetry Foundation's website.
Would you like to write for the site and share your own stammering story, opinions, art or poetry? Email us at editor@stamma.org.  
References
Barr, Sarah (October 7, 2021). "Sonia Sanchez Wins the Gish Prize". The New York Times. Retrieved October 7, 2021.
Gates, Henry Louis, and Valerie Smith (eds), The Norton Anthology of African American Literature. W.W. Norton & Company, 2014 (Third edition).
Kalamu ya Salaam, Dictionary of Literary Biography.
IMages 
Main images: 
Sonia Sanchez: John Mathew Smith & www.celebrity-photos.com from Laurel Maryland, USA, CC BY-SA 2.0, via Wikimedia Commons.
Reading at the Moonstone Arts Centre: Larry Robin, CC BY-SA 4.0, via Wikimedia Commons.
Black & white image: Scan by NYPL , Public domain, via Wikimedia Commons.