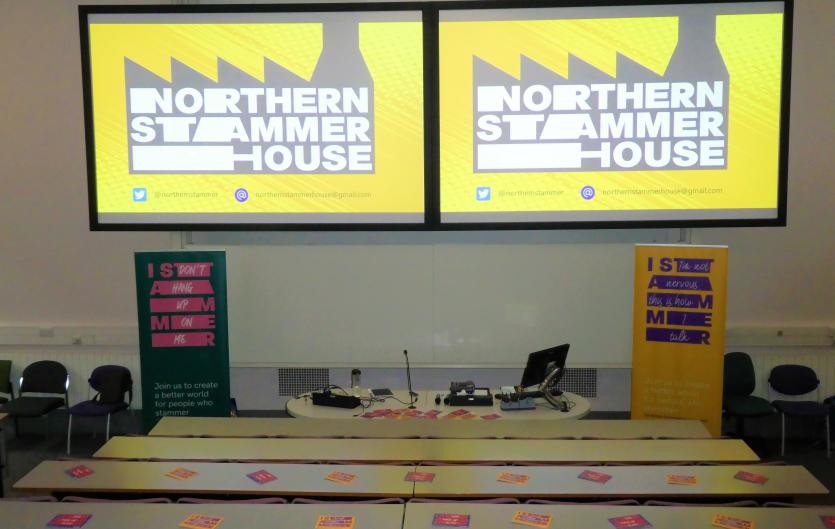 24th June 2019
Our Comms Director Kate Dickson caught the train to the inaugural Northern Stammerhouse event this June and reports back, with quotes from co-organiser Tom Owen.
I attended my first stammering-related event a couple of weeks ago, the Northern Stammerhouse launch at the grand Samuel Alexander Building in Manchester (Saturday 15th June). It was a day of workshops, presentations and discussions attended by members of local groups based in the north of England as well as parents, kids and a few adults who had never attended a local group. The day was an excellent opportunity to share stories, listen to others and be inspired.
Congratulations to Tom Owen and Max Gattie for getting the event off the ground. I really enjoyed meeting so many people and listening to what works in their groups. It was also great to hear ideas about ways in which we at the BSA could be doing more to support people who stammer across the UK.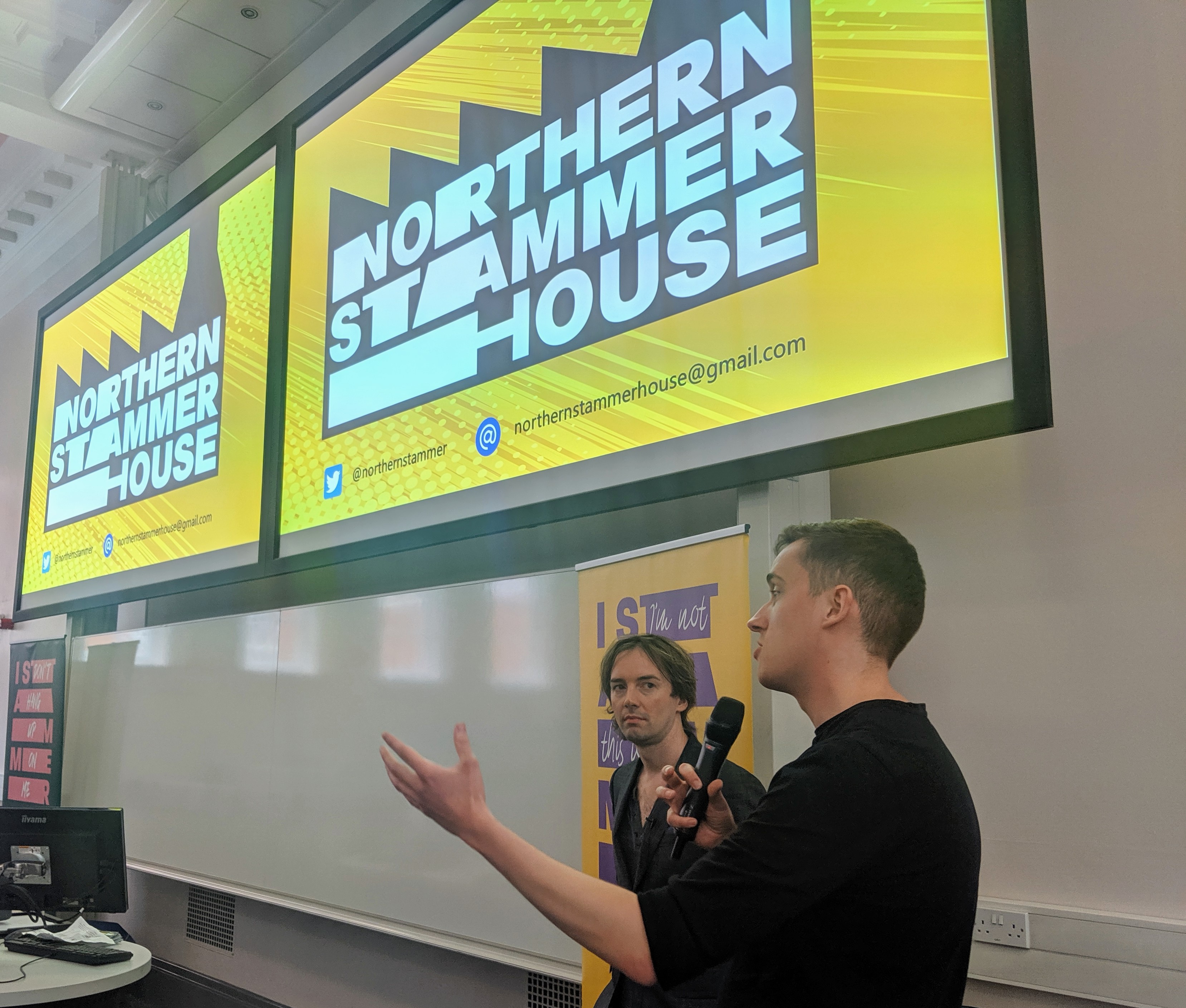 Tom summarised the day: "Northern Stammerhouse opened its doors for the first time, bringing together the stammering community for an afternoon of talks and interactive workshops. Jane Powell, BSA's CEO, gave an update on the new Stamma campaign and Alex Staniforth gave a keynote speech on overcoming challenges via your own Everest. Participants also attended a series of workshops on topics such as women who stammer, stammering experiences, and what support is wanted from the BSA.
 
'The aim of the Stammerhouse is to bring together support groups in the North, pooling together their resources and making a more collective effort to support people who stammer. Working alongside the British Stammering Association, they want to raise awareness and ensure people who stammer aren't alone in dealing with the challenges they face.
 
'Mayor of Greater Manchester, Andy Burnham, said, 'If you are someone who stammers it can make you feel self-conscious and make it hard to develop confidence. Fortunately, there's a whole community out there waiting to support you. You have a voice. You are not alone'."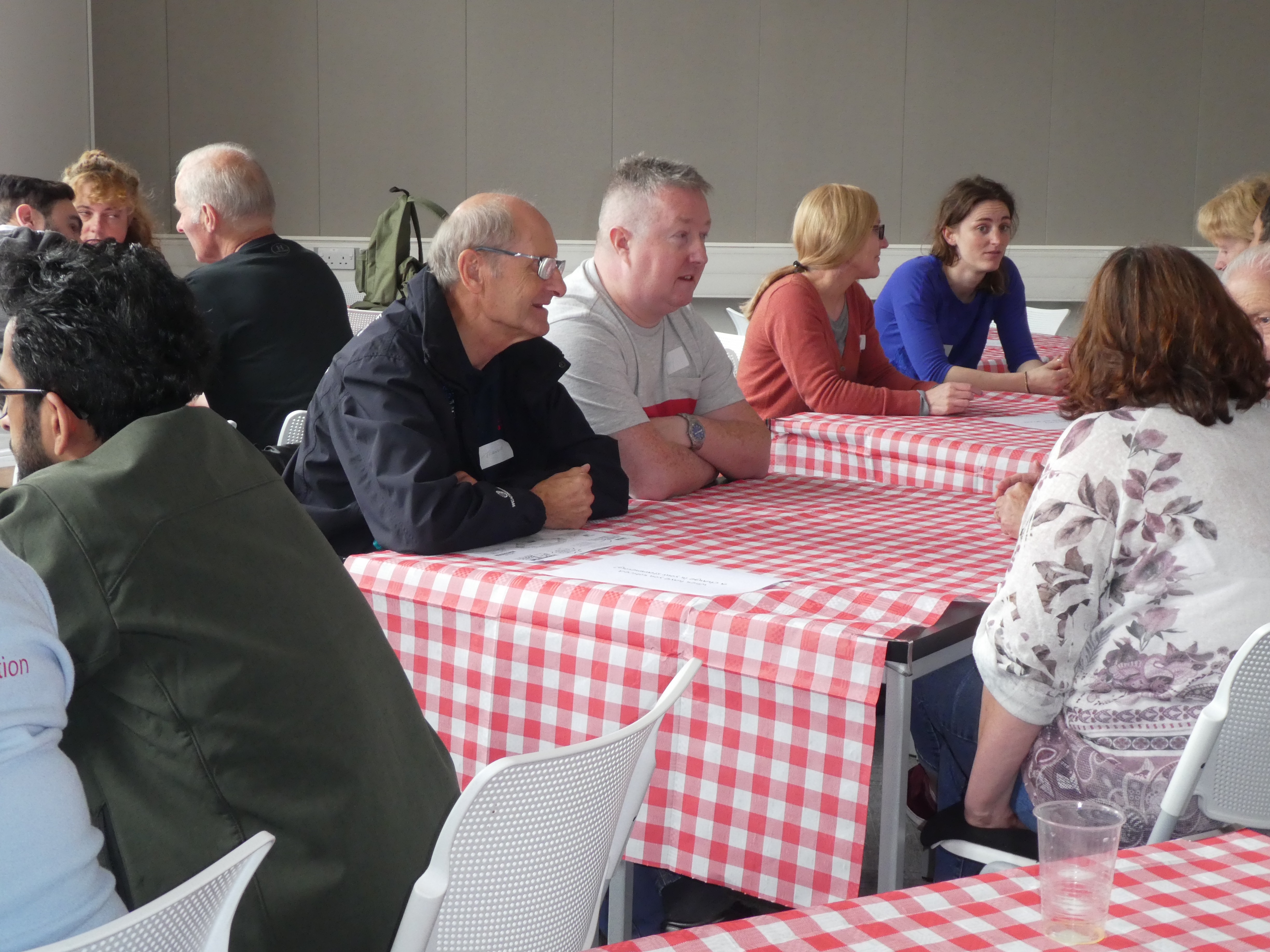 Tom continues, "It is brilliant that Northern Stammerhouse will be supplementing the important work of the British Stammering Association and in particular the Manchester Stammering Self-help Group, which has been doing really important work here for roughly 10 years. Mutual support between people who stammer, and the parents of stammering children, can have a powerful and positive impact on people's lives."
 
The Northern Stammerhouse will be looking to hold a second event later on in the year. In the meantime, please follow them on twitter using @northernstammer.
To read more about the aims of the Stammerhouse, click here.