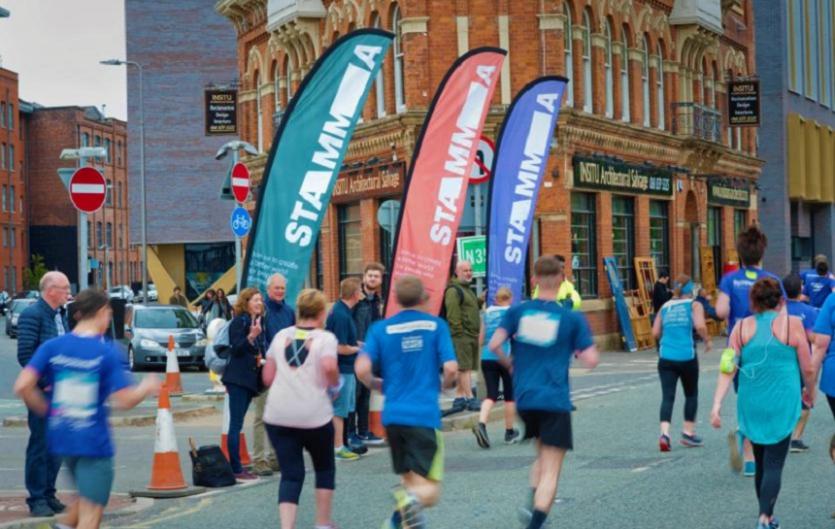 2nd June 2021
Make a difference by becoming part of STAMMA Street Teams.
As restrictions lift across the UK, our incredible fundraisers are able to take part in sponsored runs and challenge events again after a long hiatus.
Fundraising provides us with a vital source of support to make the world a better place for everyone who stammers, allowing us to host our online workshops, facilitate local groups and offer our dedicated helpline and webchat.
This year our fundraisers are taking part in events throughout the country, from London to the Lake District, Liverpool to Birmingham.
We need enthusiastic volunteers to join our STAMMA Street Teams, cheering our runners on, keeping spirits high and/or acting as ambassadors through bucket collections and awareness raising.
We're also on the lookout for talented photographers. Challenge events are the perfect opportunity to take some snaps for our leaflets, website, social media and our promotional materials.
Events & dates
Below you'll find the locations and dates when we need support, as well as a form to fill out if you'd like to learn more or get involved. Events like these are a wonderful opportunity to bring our community together in one place to achieve something great to — we hope to see you there!
6th June 2021 — Lake District
25th July 2021 — London
4th September 2021 — Liverpool
10th October 2021 — Alcester (near Birmingham)
13th October 2021 — London
 STAMMA STREET TEAMS SIGN UP