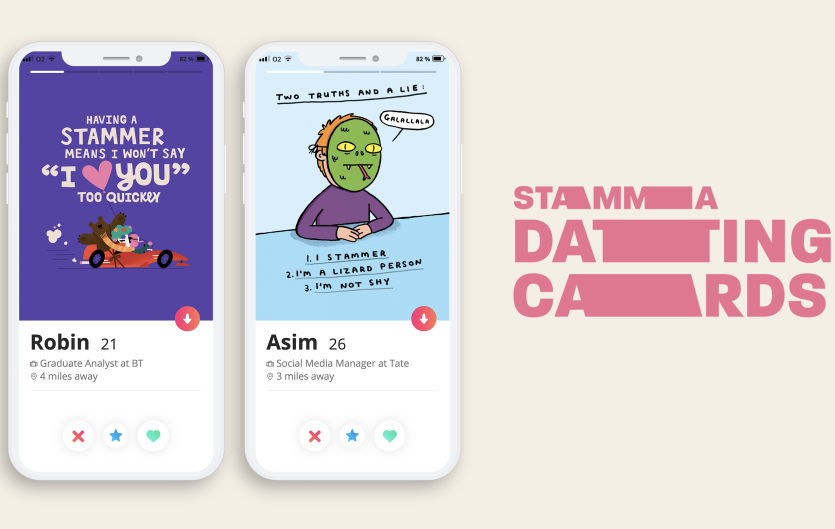 12th February 2020
Are you wondering when and how to tell people on dating apps that you stammer? We've got some pictures you can download and put in your profile.
If, like most singles nowadays, you're on apps like Tinder, Bumble, Hinge, etc, hoping to match with that special someone you might be unsure about when, if or how to bring up the fact that you stammer.
Should you wait until you're on a date? Should you mention it at all? Should you disclose it in your profile? If so, what should you say?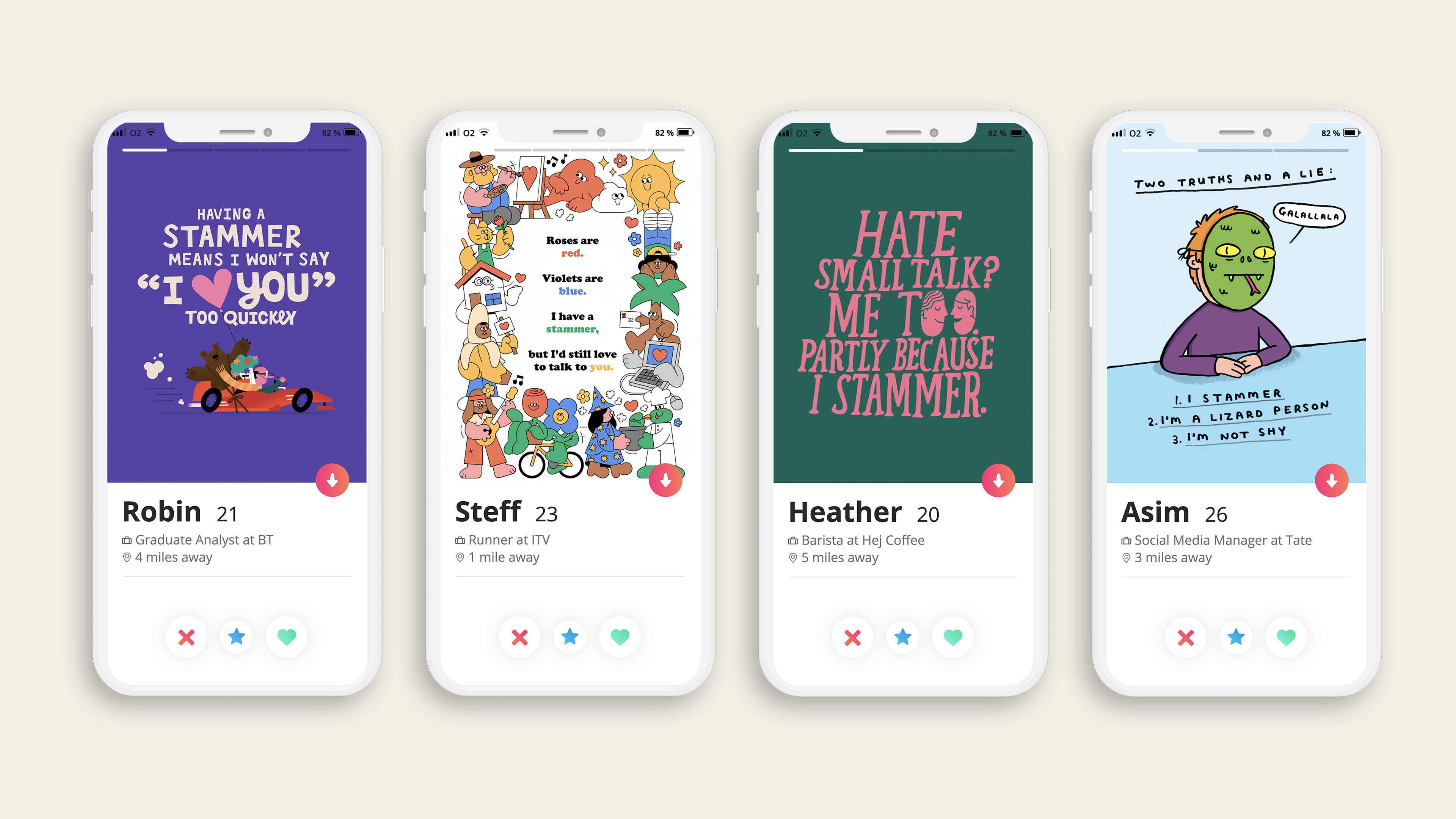 For this Valentine's Day we've been working with talented artists at the marketing agency VMLY&R on a set of 4 images that tell potential dates about your stammer in a fun, incidental and quirky way (see below). Some of you might not be worried about bringing it up but if you are, why not use these to do it for you.
Download them for free
To download the pictures, click on the links under 'Attachment' at the bottom of this page. Then simply add them to your dating profile.
Here's what you can choose from: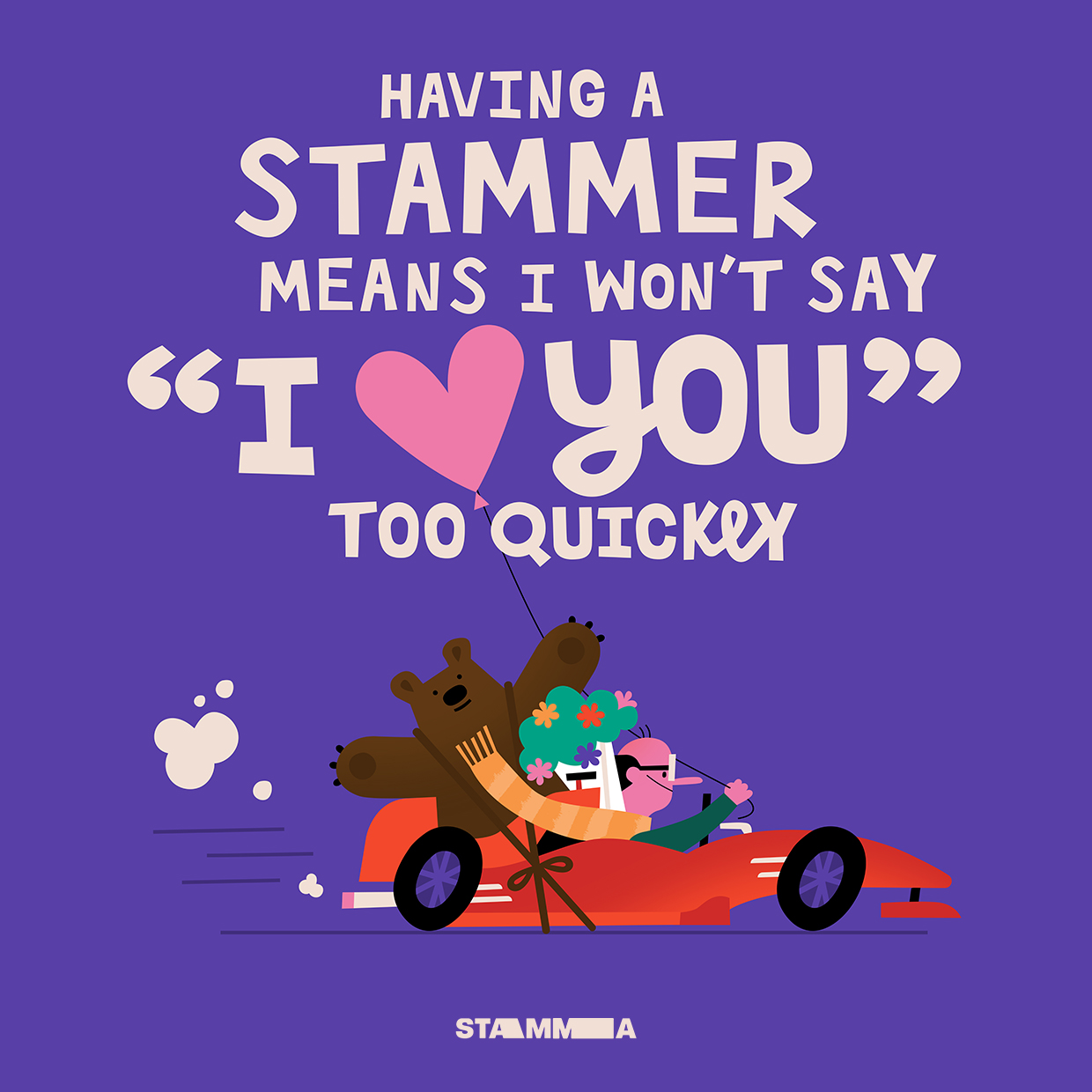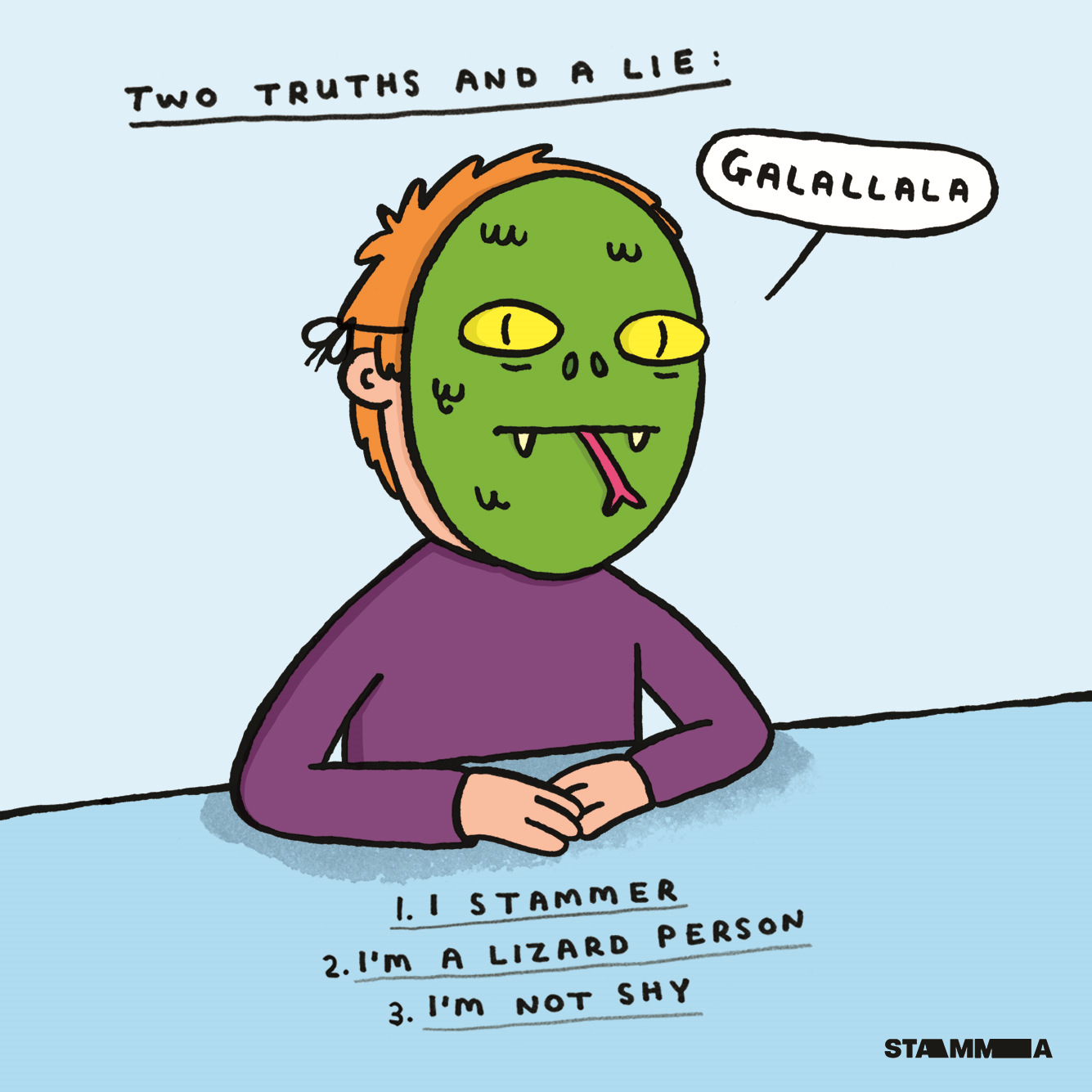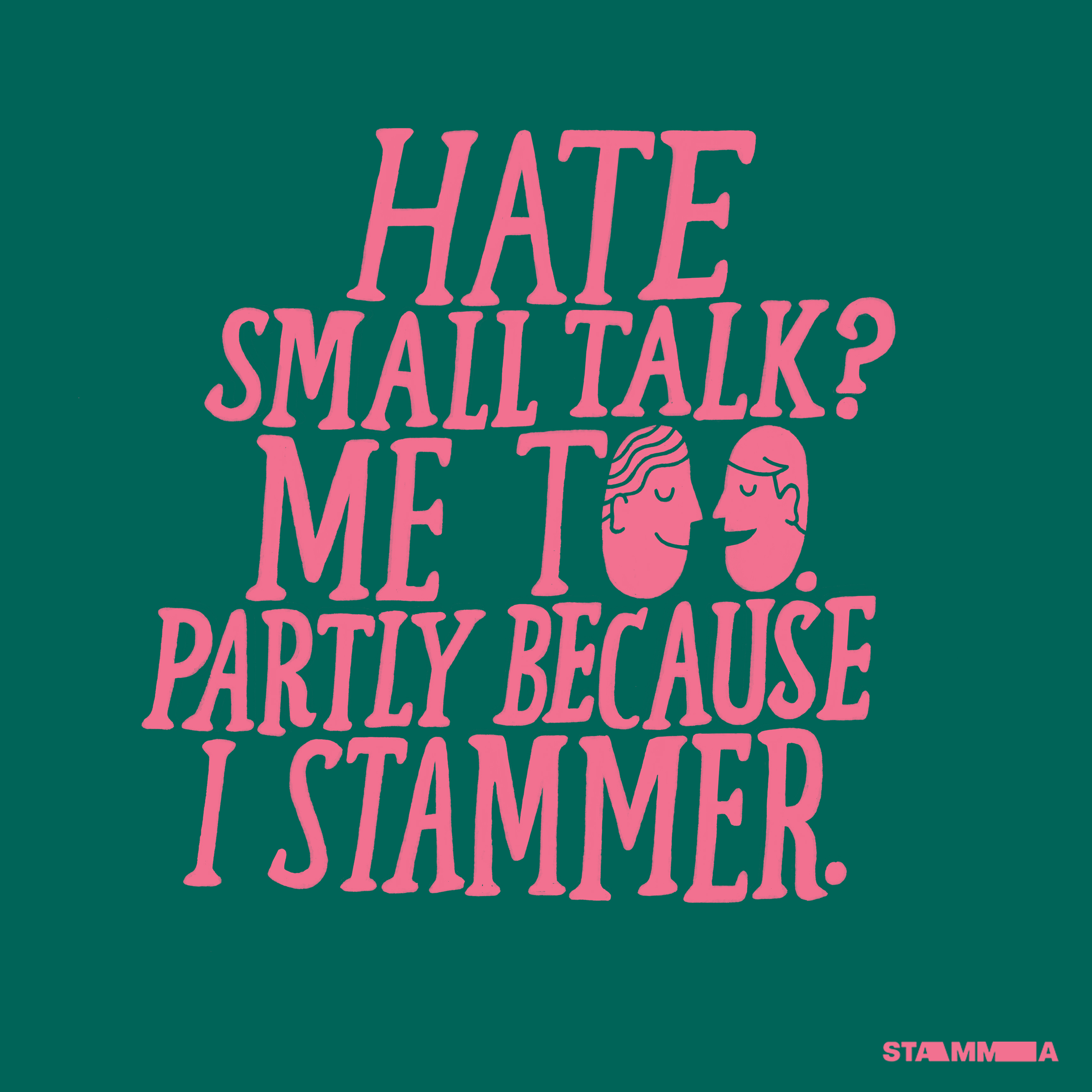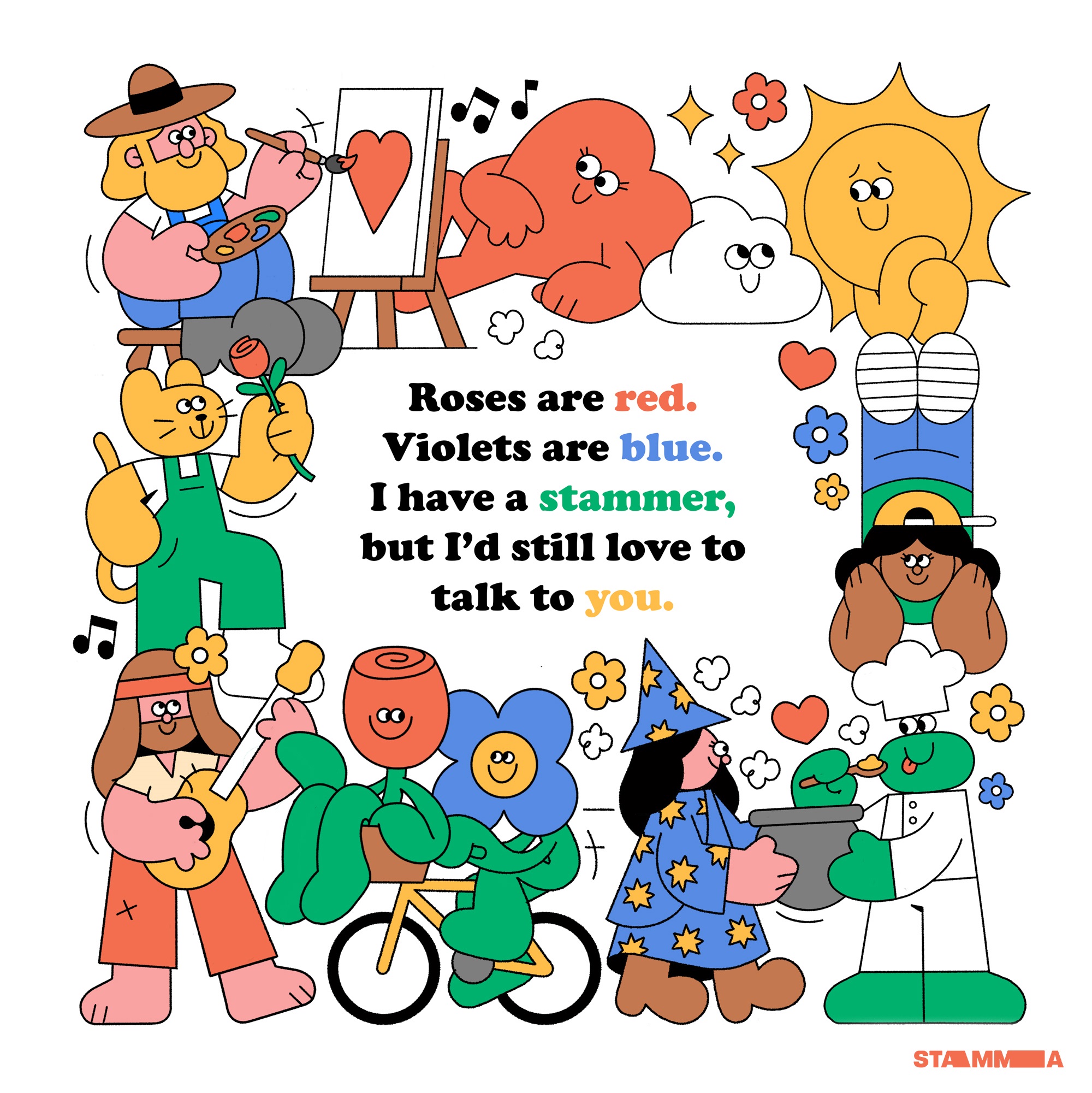 Happy swiping!