Image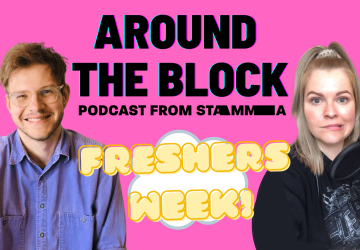 Around the Block podcast: Freshers Week
Friday 17th September 2021
17th September 2021
Are you starting uni soon? Listen to our podcast episode all about coping in Freshers Week when you stammer.
In the first episode of our Around the Block podcast season 2, Gemma and Matty chat about how they felt when they started university. They talk candidly about meeting new people and worries/nerves over socialising. They also think about what they would do differently if they could go back and do it again.
Stream the episode below, or click on the links to download it wherever you get your podcasts. Please do subscribe, rate and review it too.