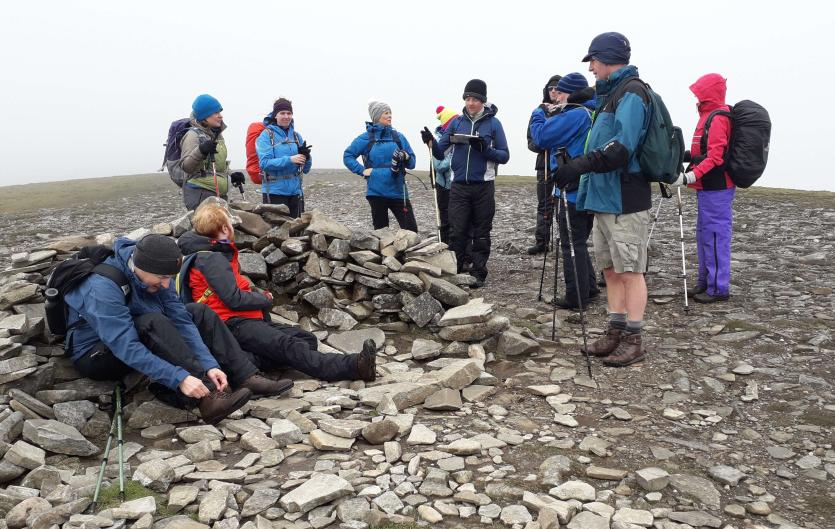 The annual Walk 'n' Talk weekend with STAMMA and the Scottish Stammering Network is back!
We'll be welcoming hikers of all abilities and fluencies to The Corran Bunkhouse, near Glencoe in Scotland, from Friday 10th to Sunday 12th September 2021.
The weekend offers fun, fresh air and the opportunity to meet other people who stammer. If you're a keen hiker looking for a challenge, you can join us in climbing a Munro, a Scottish mountain of over 3,000 feet.
You can even use the opportunity to fundraise for STAMMA and the Scottish Stammering Network. If you'd be interested, drop us an email at walkntalkscotland@hotmail.com and we can provide you with a sponsorship form or talk you through how to set up a JustGiving page.
Equally, if climbing mountains isn't your thing, you can spend time exploring the local area around Fort William in the Scottish Highlands. We'll be staying in a bunkhouse over the weekend, with everyone pitching in to help out.
Cost
The weekend costs £70, which includes:
2 nights stay in shared hostel accommodation.
Full board of all meals including 2 breakfasts, packed lunches and two prepared dinners*.
Social activities planned for evenings.
If £70 isn't within your budget, get in touch and we can discuss covering the cost of the hostel and travel. Thanks to the generosity of the Alpkit Foundation, we've received a grant to help support those who would otherwise be unable to afford to attend this weekend event. We want to ensure that cost is not a barrier to engaging and supporting people who stammer from across the country.
*NOTE: attendees are expected to help with food preparation and chores. Arrangements may change subject to COVID-19 restrictions. We'll be sure to let you know should any changes take place.
Book NOW
Click on the link below to fill out a form and enter your payment details.
Book a place at the Walk 'n' Talk 2021.
The Walk 'n' Talk is always great fun, and we do hope you can join us. If you have any questions, or if you want to go ahead and book your place, drop us an email at walkntalkscotland@hotmail.com
Wondering what to expect? Read Mandy's account of what happened at the last Walk 'n' Talk in 2019.