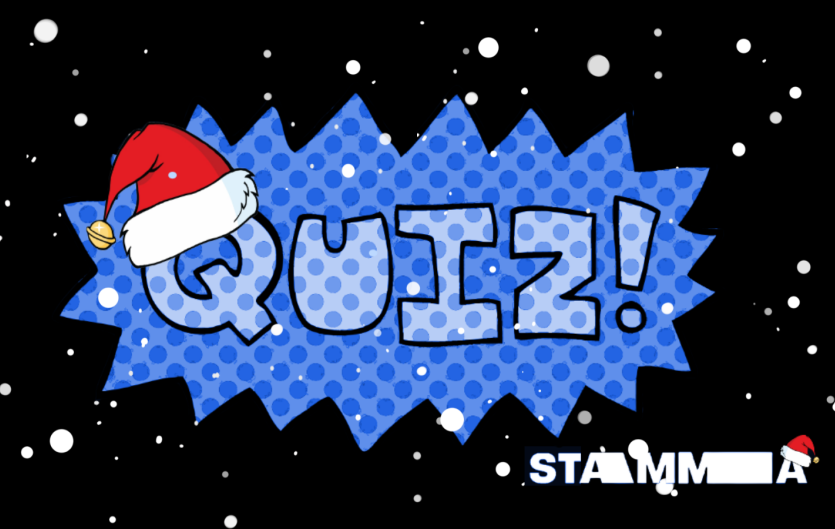 Date/time range
Monday 5th December 2022 7:30pm
Ho ho ho! Get into the Quizmas spirit and join us for the STAMMA online Christmas Quiz on Monday 5th December at 7:30pm. 
Quizmaster Bex will be back to ask the questions, this time with a festive theme. So swot up on your Christmas Number 1s, think of a funny team name and sign up using the form below.
Assemble your own team or if you don't have one, sign up and we'll put you together with others on the night. Don't worry about speaking in front of everyone — we'll set up breakout rooms where you can just confer with your teammates. 
SIGN UP
Fill out the sign up form below with your name and email address. There's a maximum of 7 people per team. You can only sign up for yourself, so share this form with your teammates and get them to sign up each separately.
Then click 'Go to Payment' to enter your card details, then click 'Submit'. We'll send you an email with further instructions and a link to the quiz team sheet, where you can add or find your team.
Christmas quiz sign up form