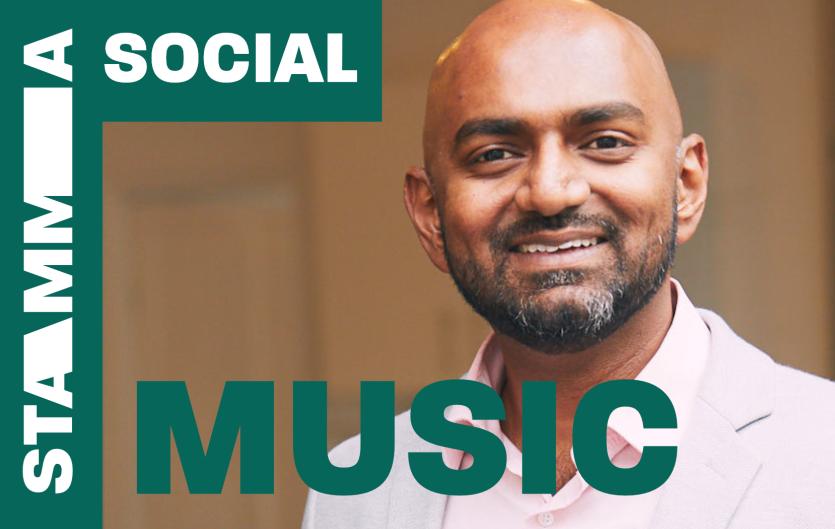 You're invited to join STAMMA Music, our new singing club on Friday afternoons.
*NOTE: STAMMA Music is taking a break for Easter. The next event will be on Friday 9th April.
Lead by facilitators from Chiltern Music Therapy, sessions explore how music can be used to promote emotional wellbeing and achieve speech goals. But at its core, this club is a great opportunity to just have a lot of fun!
Every Friday, 4pm
Live on Zoom
No previous experience of singing is required whatsoever; we're all newbies. All are welcome, whether you stammer or otherwise. And it's completely free!
Sign up
Please fill in this form to register your interest. 
Unfortunately we are unable to accept attendees from outside of the UK, due to the conditions of our funding. Funding from the Coronavirus Community Support Fund, distributed by The National Lottery Community Fund, has helped us to offer these sessions free of charge. Thanks to the Government for making this possible.