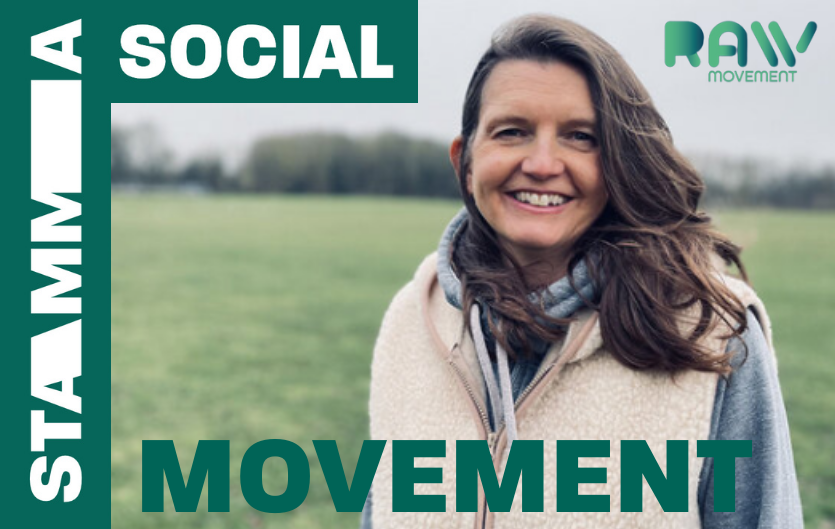 Join us throughout August as our wonderful helpline volunteer Clare Rawlings gets us up and moving from our desks.
Our next STAMMA Social event, STAMMA Movement, will focus on:
learning sustainable and inclusive ways to move more during your working day, and
resolving common aches and pains we all experience from working on screens or working in jobs where we use our bodies in the same repetitive ways each day. Every body welcome!
It will consist of four weekly online morning sessions starting on Friday 6th August at 10am, and then continuing every Friday throughout August. Each session will last half an hour and will be hosted by Clare Rawlings, founder of Raw Movement. Clare runs workshops and classes across the UK, in person and online, educating people on movement.
If you want to end your working week with something unique, fun and with a group of other people who stammer, we'd love to welcome you along. If you'd like to find out more, watch Clare's video on how the whole thing works.
Register your place
Register for STAMMA Movement. Click on the link and fill out the Zoom registration form. Note: We are only able to welcome participants who are aged 18 and older.
By signing up to this event, you are agreeing to Raw Movement's medical disclaimer.  
If you've got any questions, drop us a line at george.somers@stamma.org.
Listing Tag
STAMMA Social, Adult Support