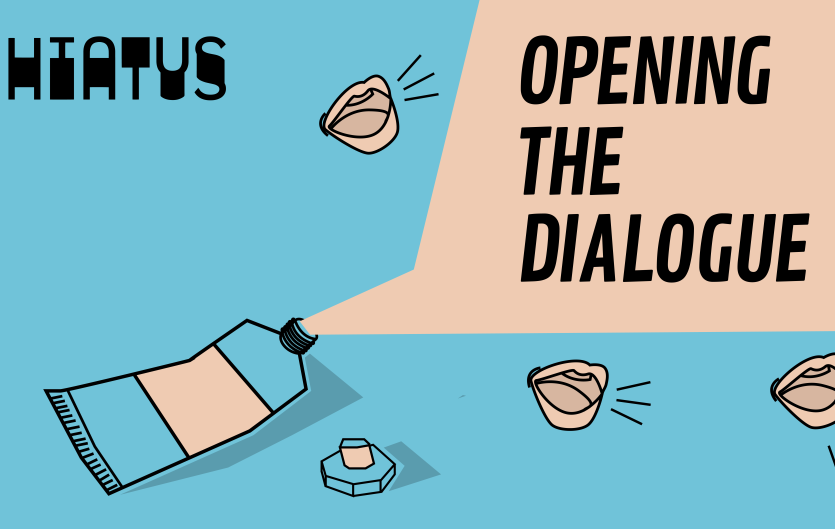 11th-14th September (plus launch night event), London.
Hiatus Collective are hosting an ambitious exhibition this September in London to open up a dialogue around communication barriers to self-expression and you are invited.
Hiatus is a cross-arts collective founded by Rory Sheridan to encourage those voices which are rarely heard. It encompasses all communication barriers/disabilities, not just stammering. Rory says, "The ethos of Hiatus stems from my artwork addressing stammering as well as the affinity I have with the disability community. Everyone has their own challenges. Hiatus accepts these challenges and wants to make a positive change from them." 
The exhibition is a culmination of 11 artists' work. Rory added, "We want to invite the general public to take a moment, to listen without judgement to those who are diverse in how they communicate."
Launch night: Wednesday 11th September, 7pm-9pm at The Canvas: Cafe and Creative Venue, 42 Hanbury St, London E1 5JL.
The exhibition will then run until 6pm on Saturday 14th September.
No need to book or RSVP, you can just turn up. For more information about the exhibition, including accessibility, visit the Hiatus Collective website here. Find them on Twitter, Facebook and Instagram using @wearehiatus.