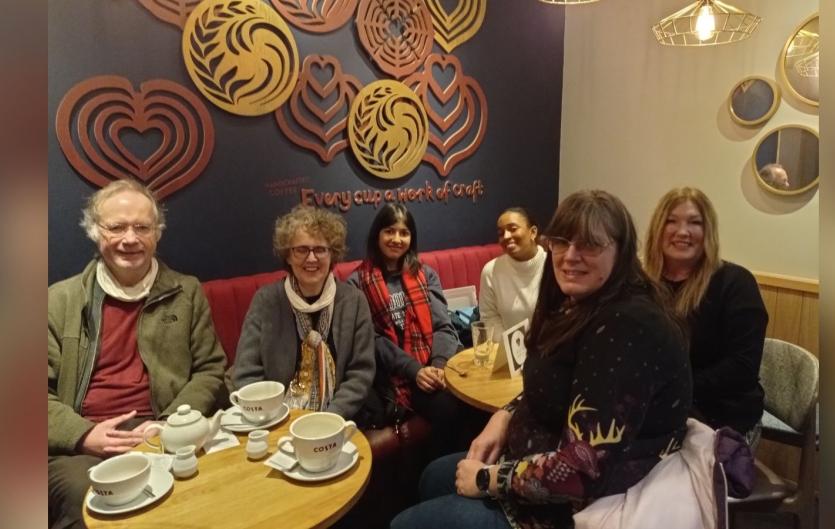 A group for people who stammer in the Coventry area.
Group organiser Bhupinder says, "This is a group for stammerers (and those who want to find out more about stammering) to meet, chat and share their stories. Our meetings are relaxed and informal chats over a coffee. It is a great way to chat to others in a non-judgemental space!".
Times & Venue
The group meets on the third Saturday of each month at a cafe in Coventry city centre. Check out their Facebook, Instagram and Twitter or email Bhupinder below for more details.
Contact
Email Bhupinder at coventrystammerers@gmail.com

Twitter: @CovStammerers
Instagram: @coventrystammerers
Visit the Coventry Stammerers Facebook Page and the Coventry Stammerers Facebook Support Group.