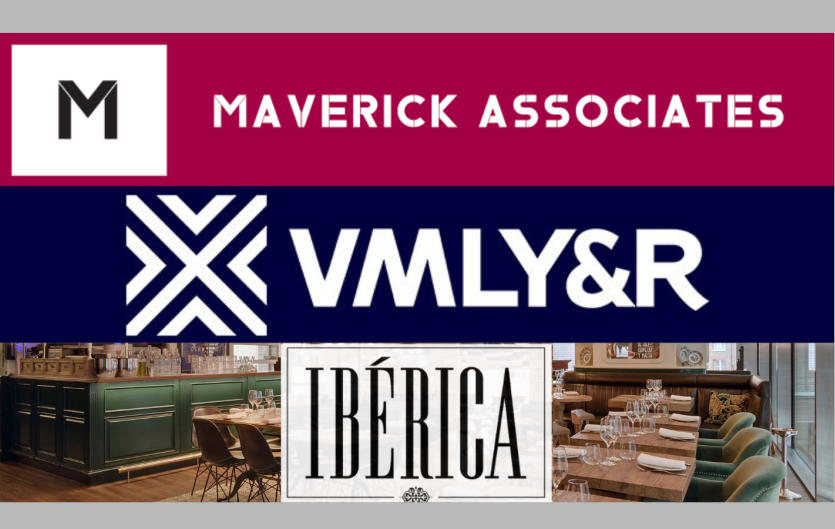 Our successes are built on the generosity and support of many organisations, with whom we've shared strong and fruitful partnerships throughout our forty years.
We welcome organisations of all shapes and sizes to join our corporate supporters. Whether you're able to help us financially with regular donations, or by lending your expertise to help our marketing, branding, designs, legal or financial advice, or to help us recruit staff.
To find out more about becoming a STAMMA corporate supporter, email fundraising@stamma.org
Our current supporters are:
Iberica
Iberica are a family of restaurants celebrating the food, wine and culture of Spain, with branches across London and Leeds. Managing Director, Marcos Fernandez Pardo is a person who stammers, and reached out to see how we could best work together.
Iberica are keen to make all of their restaurants stammer-friendly environments for both staff and customers. For International Stammering Awareness Day 2021, we were very excited to collaborate on an evening of tapas, wine tasting and discussion with Iberica staff and a panel from the stammering community. 
For Christmas 2021, they decided to help fundraise for STAMMA by adding an optional £1 donation onto all bills throughout the month of December. Iberica are the newest addition to our family of corporate supporters, and we can't wait to see how we can work even closer with them in the future.
Visit the Iberica website.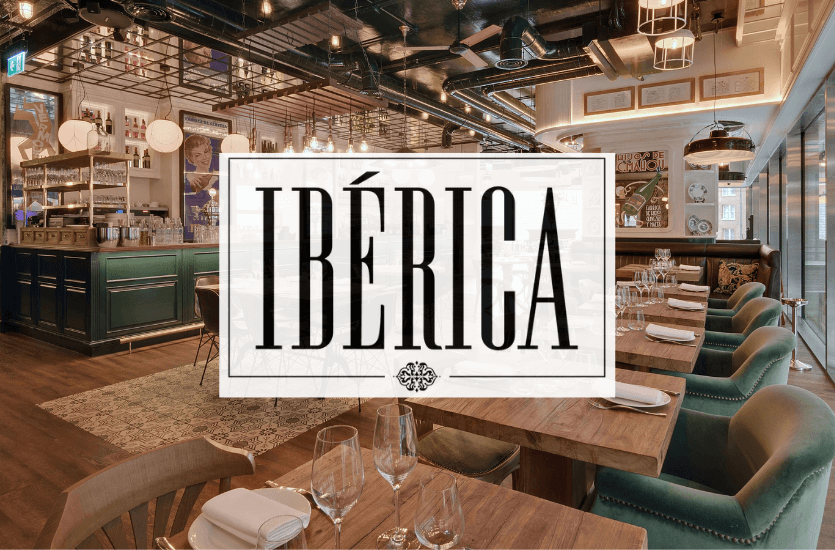 Maverick Associates
Maverick are an independent, niche employment bureau placing talented Software Developers into businesses throughout the UK. Managing Partner Scott Rimmer said, "We'll be supporting STAMMA financially, by donating £1 for every CV we send, and will help support their website development".
Scott has had a stammer since childhood but is comfortable presenting at operational or executive levels and can communicate technical recruitment solutions to any audience.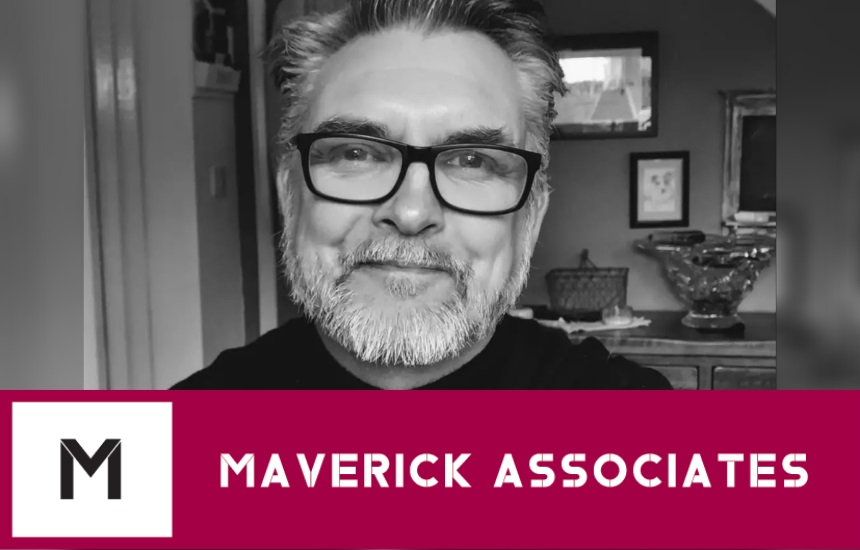 Jane Powell, CEO, said, "It was brilliant hearing from Scott that Maverick Associates would like to support us. Our website is crucial to what we do, providing information and providing a platform for our webchat service, essential for those who don't like phones. The site is literally the interface between the office and the outside world".
Visit the Maverick Association website.
VMLY&R
VMLY&R are a marketing agency who bring brands closer to their communities. 
They were the masterminds behind our 2020 Find The Right Words campaign. Digital adverts went up across the UK in the lead up to International Stammering Awareness Day on 22nd October, showing how we changed the language used on Wikipedia that described people who stammer as being 'plagued' by an 'affliction' or a 'defect', when all they did was stammer.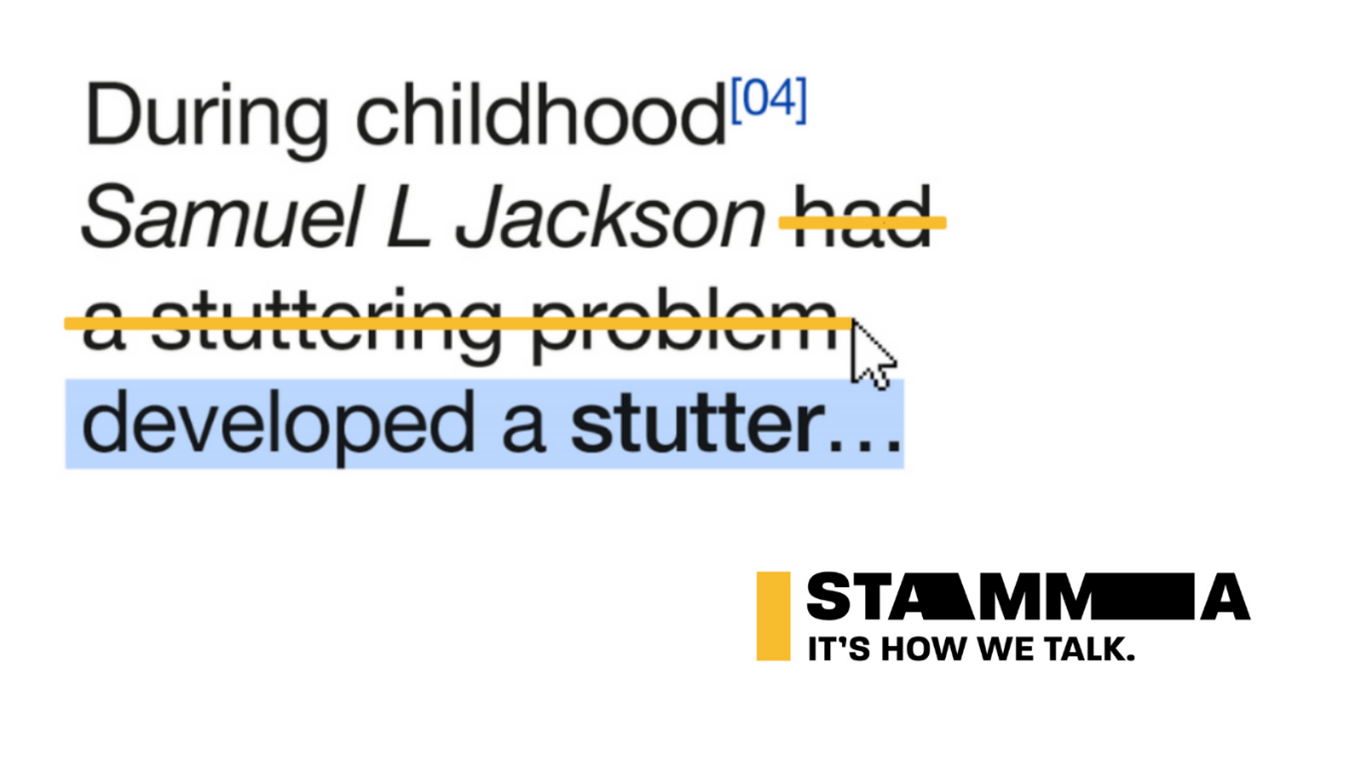 They also created our dating app cards in time for Valentine's Day 2020; a set of 4 images that tell potential dates about your stammer in a fun, incidental and quirky way.
Laurent Simon, Chief Creative Officer, said. "We love working with STAMMA, who share the same ambitions for bold, unexpected and standout work with real impact. We can't wait to continue challenging harmful perceptions and drive lasting change for the stammering community".
Visit the VMLY&R website.