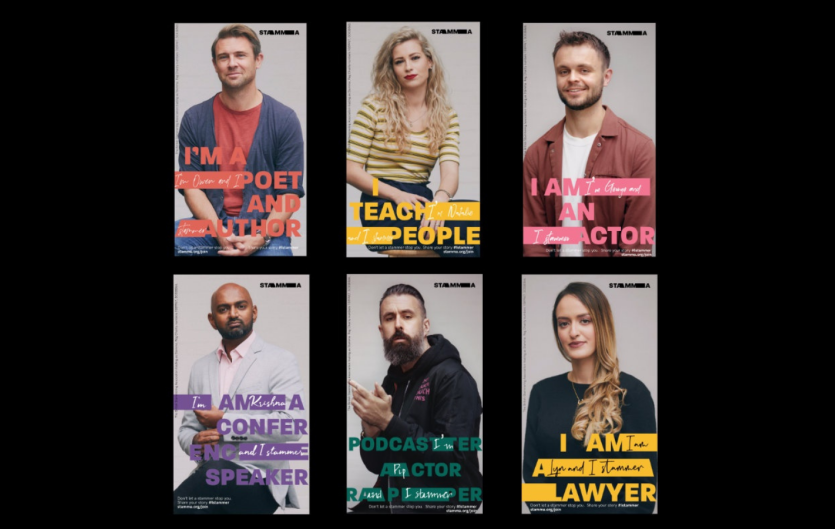 Our ad campaign for International Stammering Awareness Day (ISAD) 2019.
For ISAD, on October 22nd 2019, we wanted to build on the I Stammer campaign we launched earlier that June. We took the eye-catching graphics with the visually stammering text, but this time the ads showed real people who stammer and what they do.
We wanted to get across the message that you can go for the job you want and be successful if you stammer; and that stammering is not the thing that defines them.
The ads feature some of our members, trustees and patrons, including Scroobius Pip, Natalie, Krishna, Owen, Lyn and George.