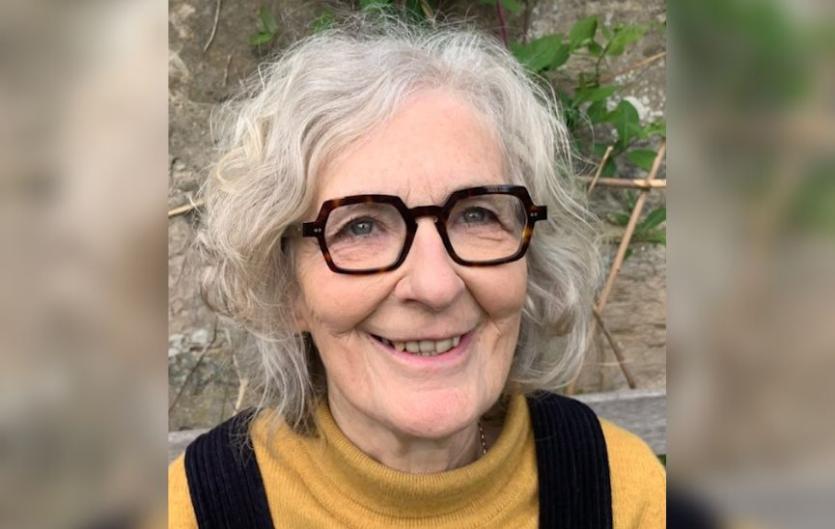 13th June 2022
Being offered a teaching job was the last thing Judith Brindle expected, having spent her schooldays afraid to speak in class. Here, she talks us through her career and explains how useful feedback helped her to deliver a funeral speech.
I used to hate having a stammer. One day at school when I was 8 I stood at the front of the class and read aloud. My teacher stopped me, left the class momentarily and came back with a younger girl from a different class. She stood the girl beside me and my book was snatched out of my hand and given to her. Then all the class watched me standing there as the girl read fluently and with ease from my book. I felt so humiliated, deflated and ashamed. From that moment on, reading and speaking aloud in class were an absolute nightmare. 
When I was 9 I had speech therapy, which only made me aware I had a stammer. It concerned my parents. I felt ashamed. I hated having a stammer.
I gasped and said, "Oh I couldn't possibly do that. I've got a severe stammer!" But he replied, "Well, I think you could".
At secondary school, during English, we had to take turns to read aloud, starting at the front or back of the room, so I used to sit in the middle hoping I wouldn't get a turn. I didn't engage in the lesson and instead frantically did mental maths: how many minutes left? How long per pupil and how many before me? When it was eventually my turn, I sweated profusely, went bright red, hung my head and stumbled through, making unintelligible utterances as the class shuffled impatiently. Consequently, I was bottom in English although near the top of the class overall, to which my English teacher remarked dismissively, "Huh, you must be good at something!" I told no one. 
Unexpected teaching career
At sixth form, my headteacher advised me to apply to a teacher training college, saying I wasn't likely to get a place at university. I replied adamantly that I did not want to teach (I didn't say why as I didn't talk about my stammer then). I worked so hard and proved him wrong by achieving the necessary A-Level grades and accepted the offer to read music at Bristol University.
After graduating, I worked in an accountant's office where answering the phone and dictating letters were my new nightmares. Meanwhile, I sent off my CV to people associated with music. I was invited for an interview and much to my surprise offered a job teaching music in a grammar school. I gasped and said, "Oh I couldn't possibly do that. I've got a severe stammer!" But he replied, "Well, I think you could".
The night before I started, I was so nervous. Fortunately my first class was teaching pupils who were also new to the school. Had I been confronted with a 5th year music class, that would have been the start and end of my teaching career!
Pupils and staff really appreciated my efforts and I learnt as I went along. As I succeeded my confidence grew. As a graduate entrant into teaching, I had a two-year probationary period after which a decision would be made whether to award me full teacher status. I couldn't let stammering stop me from achieving this. So, I planned a very different lesson with minimal teacher talk, with pupils following my programme notes as they listened to a piece of classical music. I passed! My husband, an educational psychologist, helped me by giving me many excellent positive behaviour management strategies.
I've enjoyed a long and varied teaching career and stammering wasn't a problem. At first I did avoid speaking in assembly and for many years hated having to speak in staff meetings. But I eventually became head of music and built up the department, with our school orchestra playing at the opening of the NEC Centre. Since then I've worked in special, primary and nursery schools; I was an advisory teacher in Bradford and for The Voices Foundation; I lectured in primary music education at a Leeds University, and I designed and led courses throughout the UK.
eureka moment
The main 'eureka' moment in my stammering journey was when I had the good fortune to meet John Pryce-Jones, who worked at Opera North with professional singers. He would listen, observe, identify and demonstrate what a singer needed to do to improve their singing. He employed me to train musicians and teachers. He believed in me. He observed my stammer and gave me a strategy for dealing with it. He observed that I would take a breath in and block. He taught me to start breathing out and put the words onto that outbreath, keeping the sound going. So simple but so effective. 
After reading my speech, I looked up and was shocked to see one student in tears.
I was able to use it when asked to speak at a close friend's son's funeral. My initial thought was "I can't possibly do that", but I accepted. The day before, I was teaching a group of postgraduate students and asked if a few of them would be willing to stay behind so I could practise my funeral address. Most stayed. After reading my speech, I looked up and was shocked to see one student in tears. They then gave me excellent, positive advice which I heeded, including to learn my speech and make eye contact, especially with the family. 
On entering the church on the day of the funeral I was ushered to my seat. There I dissolved into floods of tears. During the service we sang the hymn 'Love Divine All Love's Excelling'. I sang the first two verses with great gusto, but remained silent during the last, composing myself knowing my address was to come next.
I remembered some useful tips for public speaking that a friend had given me: I stood and paused, thinking "I can feel my toes" as I curled my toes. I walked slowly to the lectern (thinking ..…"toes"). I turned to face the congregation and paused (still thinking…."toes"). I felt calm. I breathed in and after starting to breathe out put the words onto that outbreath, speaking slowly and smoothly, pausing frequently. I delivered my address. I did it! A real milestone for me and my stammer! 
More recently, during the pandemic I was asked to make videos for staff and children at home. When filming, as soon as I stammered I deleted it and started again. But afterwards, the headteacher told me that it would have been fine to leave them in as my stammer was part of me. I wish someone had told me that years ago!
When younger I absolutely hated having a stammer but now, being more confident, it's less of a problem and, like the failing memory, I live with it. I can laugh about it. It's a part of me and I accept it.
Read more stories from people who stammer in the teaching profession, as well as many others — see our Work & Job Hunting Your Voice pages.
Would you like to write an article? See our Share Your Story page or email editor@stamma.org to find out how.