Image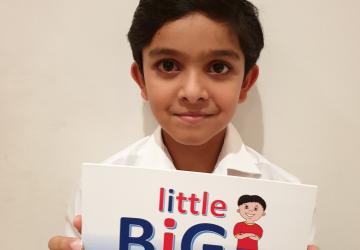 Book review: 'Little Big' by Hassan Aly
Thursday 10th October 2019
'Little Big' is a new book written by 8-year-old Hassan Aly, telling the story of a child learning to find his voice. Former Education Officer here at the British Stammering Association, Cherry Hughes, reviews the tale aimed at lower-primary school children.
Hassan started thinking about a story for a book when he was only 5 years old and by the time he was 8 he had published it. I first saw it as a draft when he sent it to me for an opinion when I was the Education Officer at the BSA. I was extremely impressed then and agreed that if he published it, children would enjoy it. I offered to review it for him even if by then I had retired from the BSA and when he published his book, he took me up on that promise.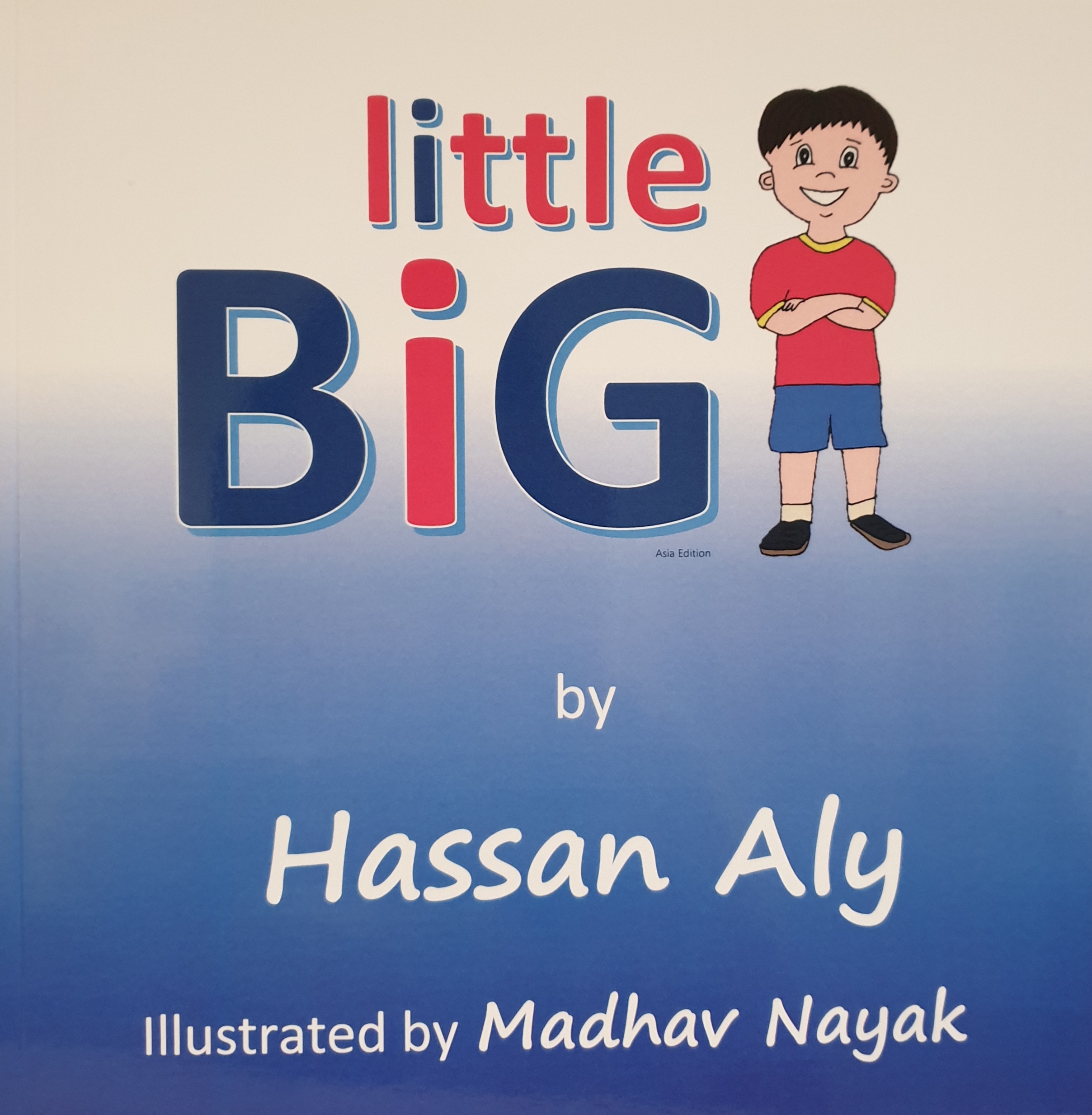 The main character, Peter, stammers and is very little in stature. At home Peter is continually told by his family that he is too little to do any of the interesting and exciting things that he wants to be involved in. His stammer is also mocked and imitated by his brother, who at times is very unkind to him. His parents try to help him but do not know how and sometimes they are very impatient with him, so Peter sometimes feels very sad. However, things are better at school for Peter, where he is very much helped by a teacher who understands his speech needs and talks with him about what will help him. 
There are problems at home for Peter until his family realise just how helpful he can be when he is given the chance to talk.
Unfortunately, there are still problems at home for Peter until his family realise just how helpful he can be when he is given the chance to talk. They all go on a camping trip and during that the sense of suspense builds up until the whole family eventually faces a very dangerous situation. In the tense circumstances when the others have no idea what to do, Peter is finally allowed to explain his idea for getting them all out of danger. You will have to read the book to discover how the camping trip ends! 
I read the book with real enjoyment and appreciated how well-written and illustrated it is. It is an inspiring and entertaining story for any young child in the early years of primary school. It is also a good book to read aloud to any young audience, as there is a real sense of suspense building as the tale develops. Hassan manages to capture the feelings of his young character and the reality of how the people around him don't understand just how helpful he can be if only they allowed him to find his voice and contribute to family life as he wants. 
I do hope that the reader can look forward to the further adventures of Peter in future books.
Hassan and his family have kindly pledged to donate an amount of money to the British Stammering Association each time he sells a book. To buy a copy on Amazon in paperback or ebook, click here.
Hassan has also set up a Just Giving fundraising page if you want to donate directly. Please click here to make a donation.