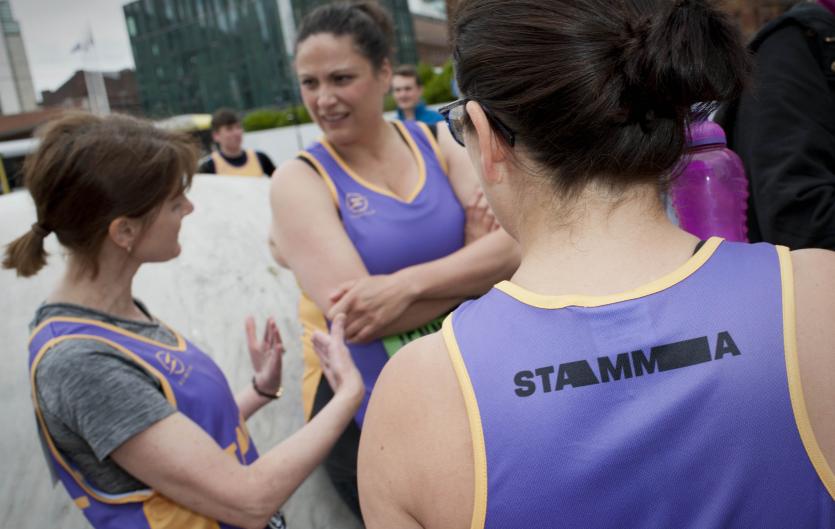 The days when government gave grants to support services have long gone. 
We'll seek grants where we can, but if we are to continue supporting people who stammer, then we need your help.
Why donate or fundraise?
Help ensure we can answer every helpline call and webchat. We're very proud of our support service, staffed by volunteers who either stammer or who have worked or live with someone who stammers, and we are proud of our campaigns and advocacy. But we want to do more.
We want to run open days and family days, where parents of children who stammer can meet other parents and, just as importantly, children who stammer can meet others like them. We also want to start a mentoring programme for young people starting in work, run bigger campaigns, expand local groups and networks, and literally change the environment for people who stammer.
Please help us achieve this. Donate Online or see More Ways To Donate.
If you haven't got a bean, what about raising funds by running a 10k, organising a bake sale or suggesting us as your favoured charity with your local supermarket? See how you can fundraise for STAMMA.
(Photo courtesy of Neil Harrison)