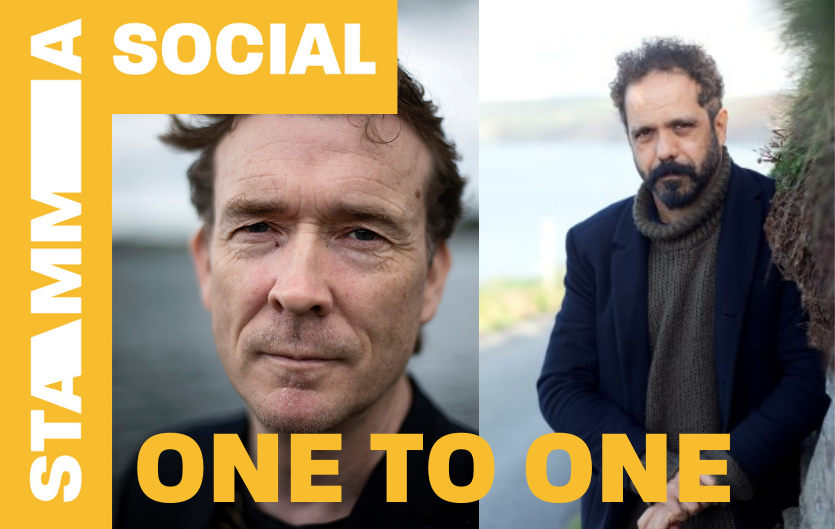 Join us on Zoom as poet Zaffar Kunial interviews author David Mitchell on 27th June.
In the next instalment of our One to One series, Zaffar Kunial will be chatting with the award-winning author David Mitchell (Black Swan Green, Cloud Atlas, The Bone Clocks) about the links between stammering, creativity and time. 
Date & time: Sunday 27th June, 7pm
Live on Zoom
Join us for this exclusive live event where you'll get the chance to put your own questions to David.
Book your place
Register for One to One: Zaffar Kunial interviews David Mitchell.
Fill out the short form in the link above. We'll send you a confirmation email.
Watch the previous instalment
One to One is our series of chats where interviewee becoming interviewer. Watch the previous instalment, with Zaffar Kunial answering questions from the poet Owen Sheers. Zaffar is a poet, whose work has been published in the Faber New Poets series in 2014. He was also Poet-in-Residence at the Wordsworth Trust the same year.