Thursday 20th October 2022
Our award-winning campaign highlighting the many misconceptions experienced by people who stammer.
In the run up to International Stammering Awareness Day on 22nd October 2022, we launched a set of posters and a video which capture people with a stammer mid-sentence, celebrating each moment, while also calling out damaging comments many have endured.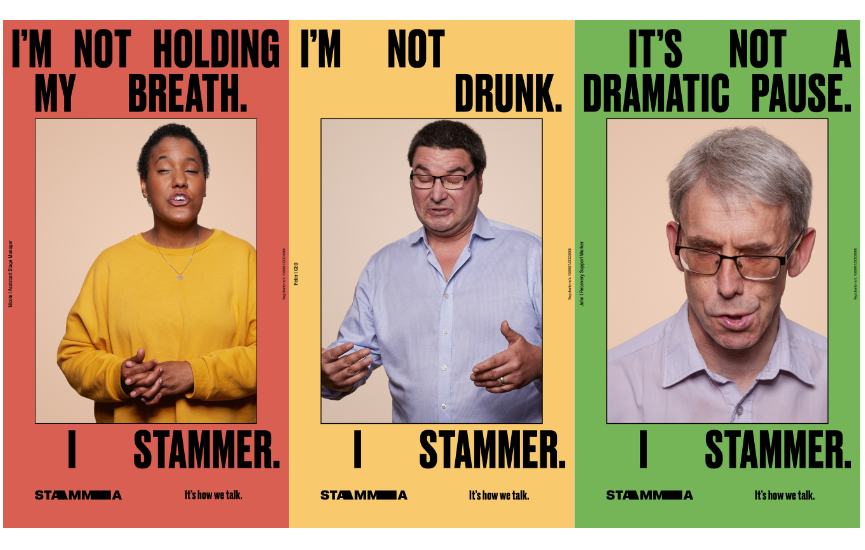 Jane Powell, CEO, STAMMA said, "Our polling shows 59%1 of people are unable to name a character from TV or film who stammers — a startling absence of representation which drives lack of recognition in everyday life. This campaign intends to create greater visibility and understanding within the public that stammering is just how some people talk".
While academics working in the field suggest that around 1% of the population has a stammer, YouGov polling between 2018 and 2021 revealed that 2-4%2 of the population said that they stammer, suggesting many may hide theirs rather than face reactions to it.

It's How We Talk, created by brand and customer experience agency VMLY&R London, features seventeen members of the UK stammering community. The film is voiced by six of the individuals photographed for the campaign: Betony Kelly, Bel Rickard, Christine Simpson, John Russell, Pedro Albuquerque and Steven Babic.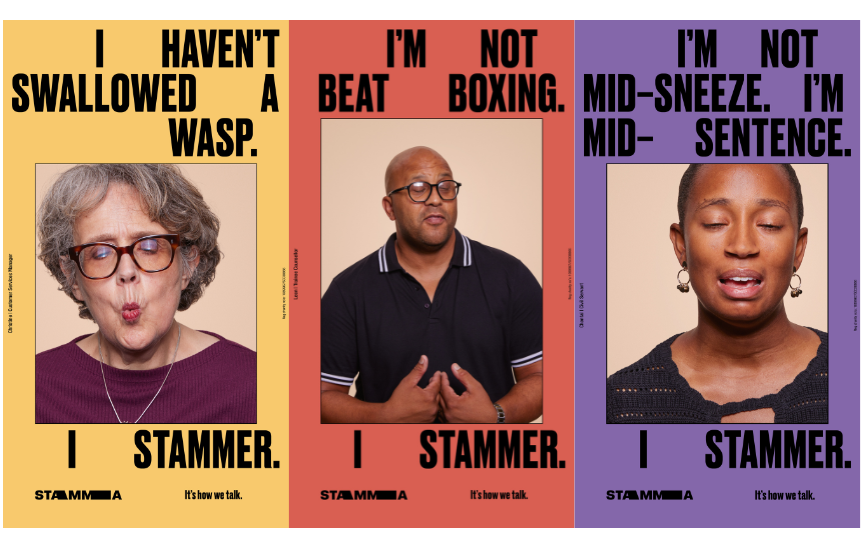 Known for his passion to tell human stories, the campaign was captured by acclaimed portrait photographer, David Vintiner, who is regularly commissioned by high profile editorial clients including GQ and Esquire, as well as being exhibited in the National Portrait Gallery.

David said, "It was such a joy to photograph a no holds barred, front-on presentation of people mid-stammer. Non-stammerers often don't know how to react or where to look when a stammerer is speaking. I hope these portraits make people stop and not look away. There's a great deal of beauty in the moment, in someone speaking with a stammer."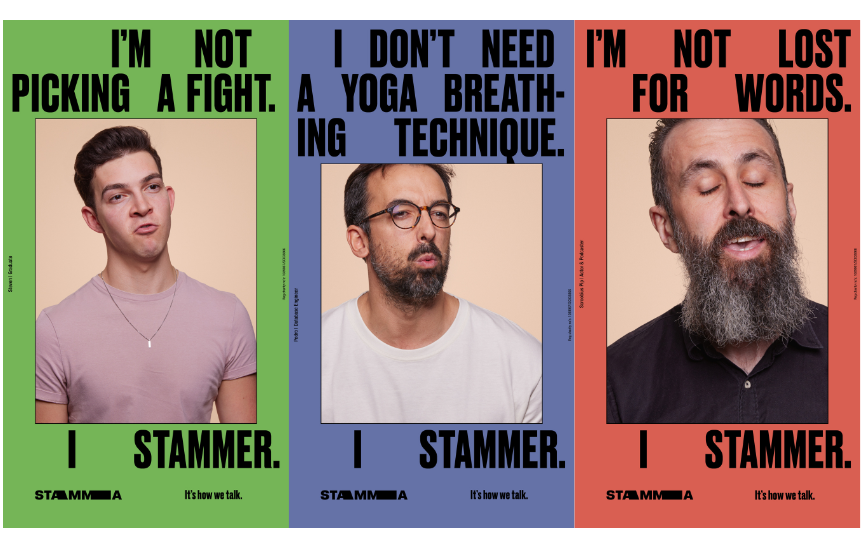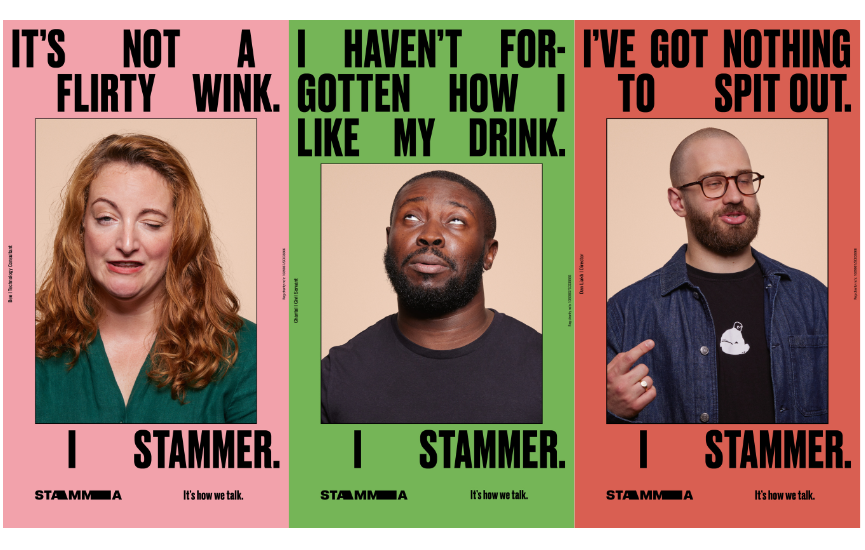 The film was produced by Sticker Studios, directed by Daniel Liakh, and edited by Beth Roberts at Nomad. Yellow Boat music handled the sound design and composition.
"Stills campaigns can be difficult to bring to life, so choosing the moments that conveyed the true reality of speaking with a stammer was key to creating a piece that felt natural, authentic, and engaging. It was important to show the emotion and personality of everyone, giving them the time and space to tell their story," said Beth Roberts, editor, Nomad.
"Some people see stammering as beautiful, others as something ugly and worth fixing. Regardless of what you think about this campaign, the fact remains — it's just how some people talk. Deal with it." added Daniel Liakh, director & creative, VMLY&R London

The film will run across our social channels while the out of home adverts are being supported by JC Decaux UK, displaying in locations across the country.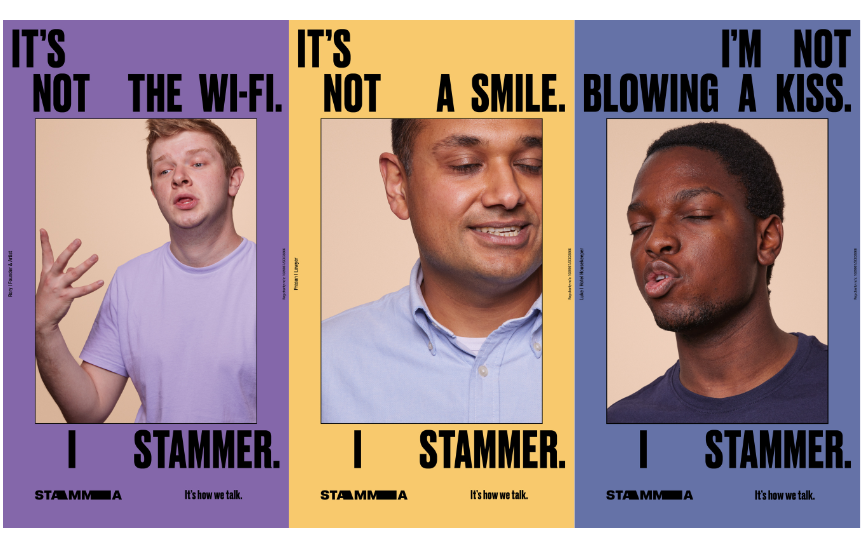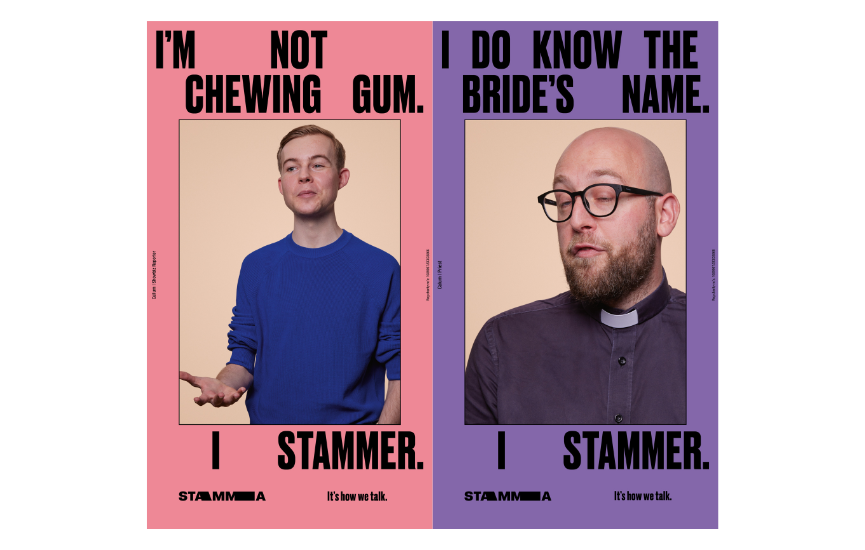 Award
On 10th November 2023, our It's How We Talk video won the Diversity, Equity and Inclusion award at the Big Syn Film International Film festival awards. As a result, it was shown on the advertising screens at Piccadilly Circus (see below).
1STAMMA YouGov Poll 13/10/22
2 'How many adults stammer' 11/02/22
Image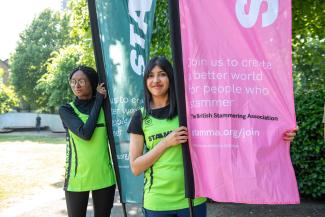 Image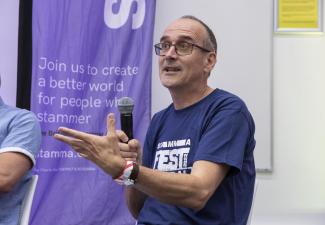 Become a member
It's free
Join the movement to change how people understand and react to stammering.
Campaign. Fundraise. Connect. Meet. Vote. Talk.