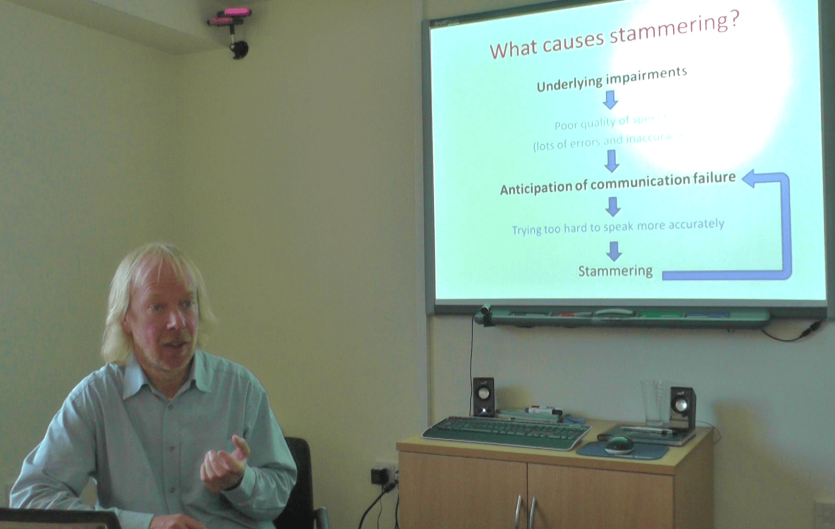 An online course designed to help adults gain better control over their stammer.
What ages is it for?
18+
What does it do?
The Stammering Self-empowerment Programme is an online course made up of four modules. These aim to increase understanding of stammering and explain the principles behind current mainstream therapy approaches, including fluency shaping, block modification, cognitive behavioural therapy and mindfulness.
What happens on a course?
Once you register on the website you'll work through exercises covering four modules, which you can work through in your own time. The modules are:
Module 1
This is designed to help you develop a deeper understanding of stammering and the factors that affect it. You'll look at the causes, the mechanisms involved, and the type of therapies available.
Modules 2 and 3
These teach you two techniques to help gain control of stammering and reduce secondary behaviours, such as head nodding or hand tapping.
Module 4
The final module is dedicated to cognitive behavioural therapy and mindfulness. You'll learn what they are, what they involve, and how you can apply them in everyday life. Paul says, "This module should be particularly helpful to people with covert stammering and whose 'stammering icebergs' are largely hidden beneath the surface".
You can tailor the course to suit your type of stammer (severe/overt stammer; mild stammer; or covert stammer), and you don't necessarily have to do all the modules. The course takes approximately 50 hours to complete, plus practice time.
Who delivers the course?
The Programme was created by Paul Brocklehurst. Paul is not a speech & language therapist but is an academic who has carried out extensive research into stammering. As it's an online course, you'll work on it individually, in your own time. If you have a speech & language therapist, you could ask them to work through it with you. Or, if you go to a stammering support group, you could take it there and work through it with others.
How much does it cost?
This course is free.
Where can I find out more?
Visit the Stammering Self-empowerment Programme's website. 
(Image:  Paul Brocklehurst, Stammering Self-empowerment Programme founder)