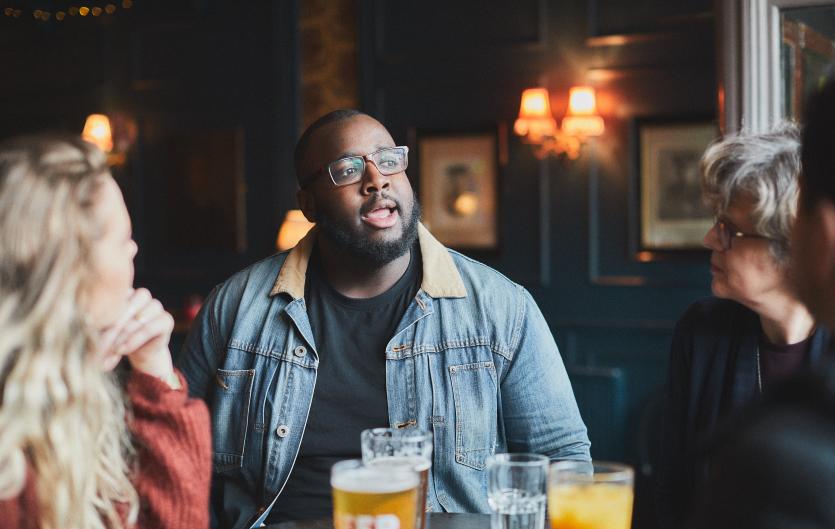 Some speaking situations are likely to be more challenging than others if you stammer and it's normal to feel anxious about them.
Here are a few general pointers to get you started. And remember, you can use or call our webchat & helpline to talk through your concerns and to try out some of these ideas with someone who understands.
You have the right to take the time you need.
You have the right to ask for what you want.
Being open about your stammer upfront can take the pressure off you and helps the listener know what to expect. Don't apologise, but instead say something like, "By the way, I stammer sometimes so it helps if you give me a bit more time."
The more you practise something, the easier it gets.
If someone responds negatively to your stammer, that's their problem, not yours.
See below for some tips for different situations.
Why not try out these things at a local stammering group? Groups are a great place to practise speech exercises in a safe and friendly environment. Find out if there's a group near you.
Also, check out the website www.scenariaid.com It has video simulations to help people who stammer practise different speech situations, including ordering at fast food shops and restaurants, asking for things in shops, buying train tickets, making emergency calls, hotel check-ins and job interviews. It's free, although you need to register.
Download our Information Leaflets. We've got some for parents, young people and adults which you can read and share with others. Or you can order physical copies for free by visiting our shop.