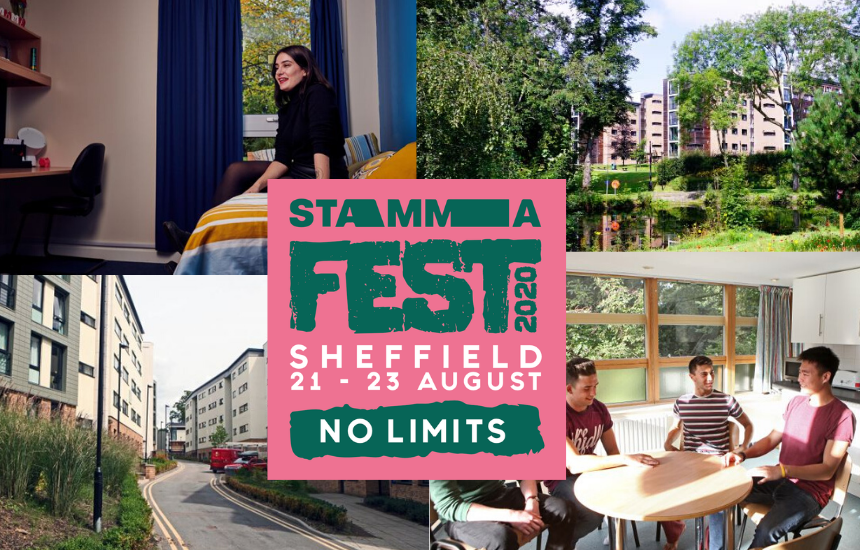 Accommodation at the StammaFest Conference (21-23 August) in Sheffield is NOT included in the ticket price. 
The uni has their own booking system for accommodation, so you'll need to use their system.  
Rooms on campus are £45 per night. Each en-suite room has a single bed, access to a communal kitchen and is within a 2-minute walk of the conference venue. Breakfast in the canteen is included in the price.
If you are under 18, you'll need to be accompanied by an adult who will also be staying at the lodgings.
How to book your accommodation
To book a room at the university: 
Before going any further, copy this promo code: KX69556
Visit Sheffield University's website - click here
Paste the code (KX69556) into the 'Promo' box
Make sure the 'Where' box says 'Endcliffe Residences, Sheffield'
Select the dates (21

—23 August 2020 if you are staying for the whole event)

Select the number of guests (one person per room)

Click the orange button (with the magnifying glass icon) and proceed with the booking.
If you have any problems or questions about the booking process, contact Katie Brown at the accommodation office on katie.brown@sheffield.ac.uk
ALTERNATIVELY
You don't have to stay on site. You can stay with friends or find another hotel or B&B.  Try hotels.com or booking.com. If you do this through Easy fundraising or Give as you live, we'll get donation for Stamma with no cost to you.
If you have any other questions, see our StammaFest FAQs page. Or return to the main booking form here.
(Picture: The Ranmoor/Endcliffe university student accommodation, University of Sheffield.)