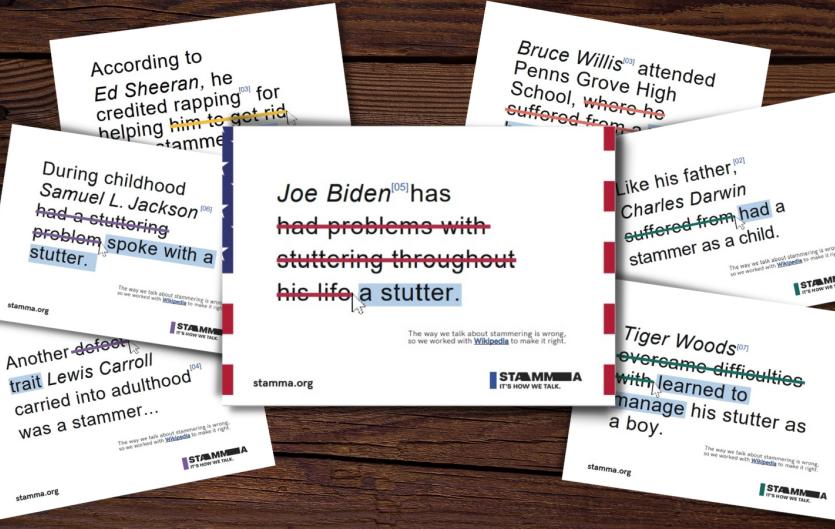 A free pack of postcards promoting the STAMMA helpline and webchat.
Ideal for speech & language therapists (SLTs) and other health professionals to share with their clients and display in clinics and other spaces. Or for anyone else who wants to help get the word out.
Price: Free
Pack includes 7 postcards. Each postcard shows how we edited Wikipedia entries of well-known people who stammer for our Find The Right Words campaign in 2020. On the back are details of our helpline and webchat services.  
How to order
Fill out the form below with your details and we'll send you a pack.
Please note that we can only take orders from within the UK.
Please consider making a donation to STAMMA.