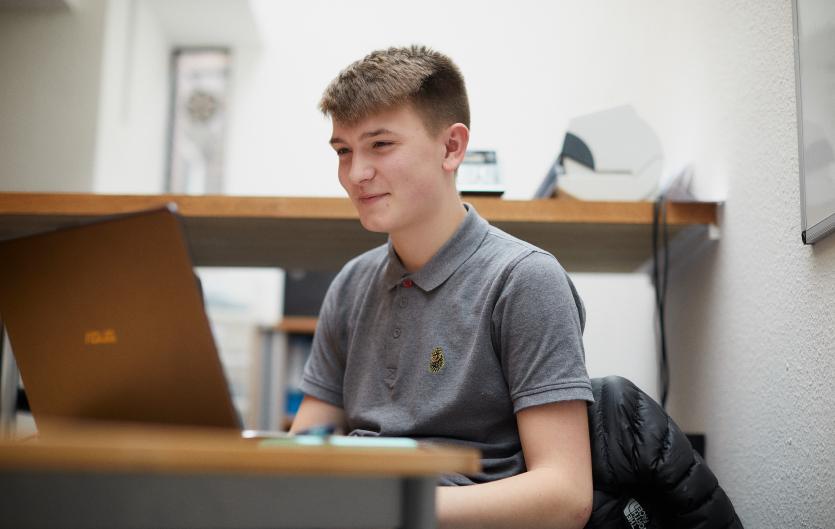 Check out these video and audio resources to help with stammering.
General
Video
Sam's video: 'Dear World...I rock my stammer!'
When we shared his poem on social media, became something of a celebrity. Read all about it here.
In Conversation: Margaret Drabble & David Mitchell
In a special event for International Stammering Awareness Day 2020, the bestselling authors and Stamma Patrons took part in an online discussion about the power of words and the language around stammering.
The Art of Communication 
A film created by Doncaster Stammering Association to raise awareness of stammering and celebrate difference. The soundtrack and images used are from the groundbreaking 2012 Art of Communication exhibition (Funded by Arts Council England). Pictures from the exhibition are now on display at the Willy Russell Centre for Children & Adults who Stammer, Liverpool. (Note: the silence at the start represents a block.)
Stambassadors: Check out this series of videos featuring people talking about their jobs, their career and their stammer. Stambassadors was set up by Action for Stammering Children and aims to encourage young people to think big when considering career choices. Click here to watch them.
The actual King's speech, 3rd Sept 1939
Audio
Slow Prolonged Speech: An audio file and accompanying leaflet helping you to learn this fluency shaping technique. Produced by the BSA in the early 1990s.
Neuro-linguistic Programming (NLP) exercise for people who stammer: An audio file from Bob Bodenhamer, co-founder of the Society for Neuro Semantics.
For parents
If you are a parent looking for information for your child, see also our For Parents page.
Has your pre-school child started stammering?
Should I be worried?
Is it my fault?
How to help part 1: What you're trying to achieve
How to help part 2: Talking to a child who stammers
How to help part 3: Becoming comfortable with your child's stammer
How to help part 4: One-to-one time with your child
How to help part 5: How to talk about stammering
Read written transcriptions of our parent videos here.
7 tips for talking with a child who stammers
The video below was made by the Stuttering Foundation and features leading therapists who work with children who stammer:
'My Stammering Tap' video
Watch the video below for a fantastic visual description of what it's like to stammer. It was produced by NHS Humber Foundation Trust and Fuzzfeed, as part of its 'Hear in Hull' project to promote stammering awareness.
For people who don't stammer
Video
'Things not to say to someone who stammers': Short video made by the BBC.