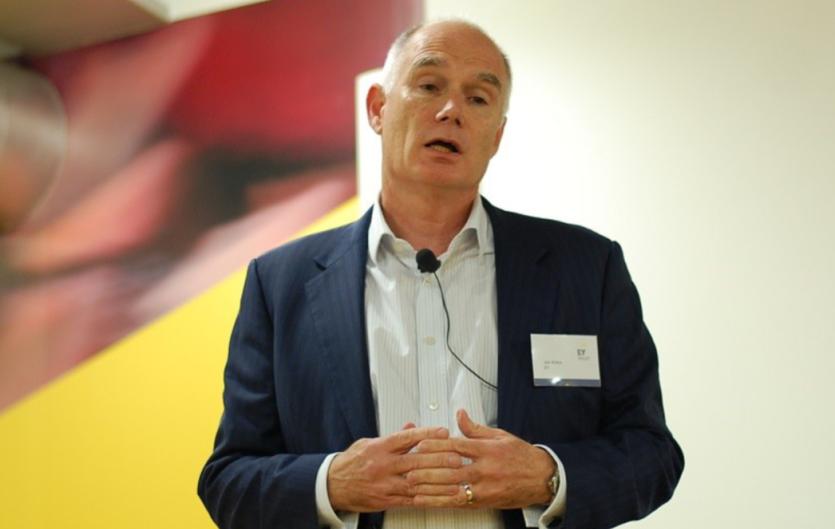 Employing someone who stammers.
People who stammer are found in every walk of life and can be successful as CEOs, air traffic controllers, teachers, doctors, soldiers and customer service associates. With a few simple changes, you can create an inclusive workplace and help them fulfil their potential.  
Learn more about stammering in our About Stammering section. Go to Your Voice to read real stories from people who stammer getting on at work. We also have information leaflets which you can read and share with others. Download them here or order physical copies for free here.
The first day
The first day in a new role can be daunting for anyone, but there are specific things you can do to support someone with a stammer.
It's very common for a person who stammers to have difficulty saying their own name or when providing personal details. Introducing them to colleagues and managers can be a valuable way to break the ice and avoid them having to approach people cold.
Give the person private space to set up IT systems, payroll or other administrative tasks, particularly if they involve making phone calls.  
Talking about stammering
Stammering can be a sensitive personal issue that some people may not want to discuss. You may also find it difficult to discuss something you know little about. But the best way to help an employee fulfil their potential in the workplace is to show them how you'll support them be at their best. 
Talk to them and encourage training and work opportunities in areas in which they may have excellent skills, but may have previously avoided. When the person feels confident about being open, stammering can become much less of a concern.
There may be some simple reasonable adjustments which can be made that will make a significant difference to how your new employee feels about you as an employer and performs in the role. Speak to them about what would be most useful.
Making sure the team and line manager are aware of stammering can help the person feel welcome and supported. We have created a guide you can share with teams: Working with someone who stammers (pdf).
Some best practice includes: 
Show patience and active listening by focusing on what the person is saying, not on their stammer.
If you begin group meetings by having colleagues introduce themselves, ask the person who stammers to go first or second. This will prevent anxiety building while they wait for their turn.
If it seems appropriate, ask the person about how best to respond when they stammer.
Creating an inclusive environment
Watch our videos:
Stammering, Diversity & Inclusion webinar. A discussion and tips on how you can welcome people who stammer to your organisation and create an environment to help them thrive, recorded in 2021.
Working with, teaching, and employing people who stammer webinar. A webinar for employers, educators, HR professionals and managers about ways to create an inclusive environment for people who stammer at your workplace, school, university or institution, recorded in October 2020.
Performance Reviews
This type of face-to-face meeting, where the person's performance is being judged, could be particularly challenging for someone who stammers. Give them plenty of time to say what they want and don't be surprised if they stammer more than usual. 
This is an ideal opportunity to review existing reasonable adjustments and to find out more about how the person's stammering impacts on their work, with a view to offering further support. People who stammer can often be very self-critical and make judgements based only on how fluent they are. Encourage them to identify situations where they communicated effectively, regardless of whether they stammered or not. Give your own feedback on their overall communication, remembering communication is so much more than speaking fluently.
When discussing future training needs, encourage them to identify support for their stammering. This could include speech therapy or courses, local groups, public speaking clubs like Toastmasters or other more general communication skills courses, for example public speaking courses. 
Role Descriptions & Objectives
Before setting down 'excellent communication skills', consider your actual needs. Good communication is not the same as speech fluency. Good communication skills involve the ability to analyse and summarise, to interpret other people's body language and words, to show empathy, to read situations accurately and moderate tone and messaging appropriately, the ability to listen actively and write well. Make sure you define the actual communication needs of a role and consider how you will assess these.
Interviews & Promotions 
People who stammer may find job interviews a more nerve-wracking prospect than for fluent speakers, which in turn can make stammering more severe. Highly capable people who stammer may find themselves unable to perform at their best at interviews. If you really want to see a candidate's capabilities, if they have disclosed a stammer then offer extra time. Consider more informal interview arrangements.
Think through the whole process from entry-phones, to reception staff – you don't want a great candidate put off by a member of staff thoughtlessly laughing at a candidate. Try to avoid negative impressions of a person based on the way they sound on the phone. We have detailed advice you can download to help people who stammer perform at their best in our Recruitment and stammering: 10 recommendations (pdf).
Bullying at Work
Despite the strengths that people who stammer often have, many employers hold negative attitudes towards people who stammer and this can impact on the likelihood of successful recruitment or promotion. Research shows that people who stammer face daily, casual discrimination at work, that the normal recruitment process with interviews works against them, and that they often do not achieve their potential. 
Making sure you address any concerns and deal with issues promptly is vital. Stammering can be a disability under the Equality Act and discriminating against a person in relation to a stammer may be unlawful. If you suspect a person who stammers is being bullied, address the issue as soon as you can by talking about it to them and deciding with them what action to take. We have specific guidance on bullying.
Useful link
Visit the website stammeringlaw.org.uk for a wealth of information on stammering and UK disability discrimination law.