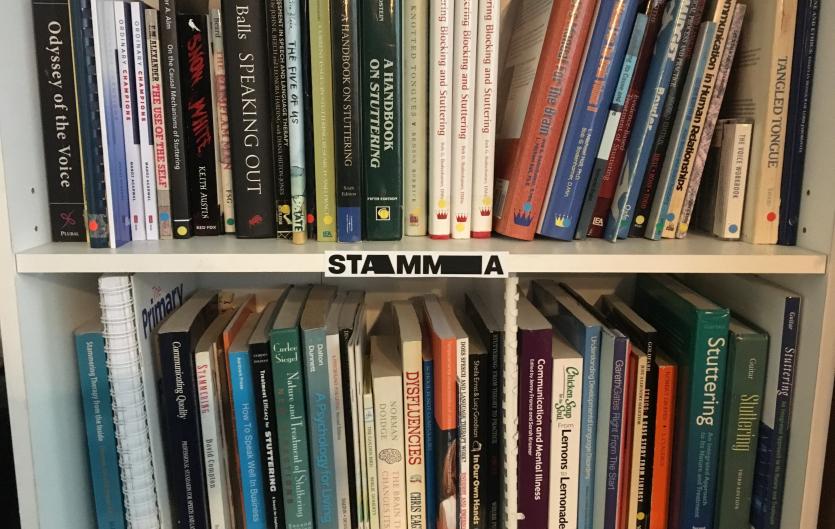 We have books and DVDs available to loan for UK members and Speech & Language Therapists. *Sorry, due to the coronavirus situation, our library is currently closed*
You can borrow up to six items.
Loan period: all items are on six-week loan.
Postage and packing charge: £1.75 per item.
You can order by post or online.
We only send items to addresses within the UK (not Republic of Ireland).
How to borrow
You must first be a Stamma member, so sign up for free here.
Search our catalogue by clicking in the Books and DVDs boxes below.
Make a note of the titles you want to borrow and their authors.
Fill out and submit our Library request form and our volunteer librarian Jon Horne will send you your order. *Sorry, due to the coronavirus situation, our library is currently closed*
If you have any problems or questions, email sales@stamma.org