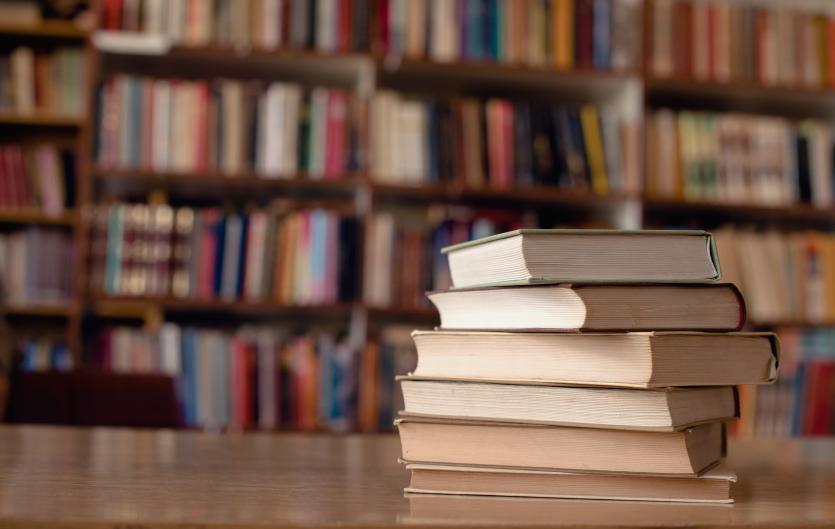 This is a list of reference books that cannot be borrowed, but can be consulted in the BSA office by appointment. Telephone 020 8983 1003 or email mail@stamma.org
General
Book: THE 2002 OFFICIAL PATIENT'S SOURCEBOOK ON STUTTERING, edited by James N. Parker & Philip M. Parker. Icon Health Publications 2002. Sourcebook for non professionals, physicians and healthcare providers wishing to pursue self-directed research. Background information, glossaries, references and directory information.
Book: REPORT: EUROPEAN IDEAS EXCHANGE: APPROACH TO DISABILITY IN EUROPEAN COUNTRIES BASED ON STUTTERING THERAPY ACHIEVEMENTS, Polish Stuttering Association. A report based upon the Conference held in Cracow 16th-19th November 2000.
Ring binder: STUTTERING AWARENESS, European League of Stuttering Associations. Papers presented at an ESLA Seminar in Austria 1999 relating to the awareness of stuttering. Includes a paper by Norbert Lieckfeldt of the BSA.
Book: SOCIAL SERVICES YEAR BOOK 1999, Financial Times Management. Pitman Publishing. Guide to social services provision in the UK in 1999. Detailed information covering central and local government social services, education and health, non-statutory social welfare provision, voluntary, charitable and private organisations.
Book: DIRECTORY OF ADVOCACY AND INTERPRETING SERVICES IN EAST LONDON, East London and the City Health Action Zone.
Report: REPORT ON THE ELSA YOUTH MEETING, NIJMEGEN, NETHERLANDS 19-26 JULY 1997 compiled by Anita Blom and Edwin J Farr, European League of Stuttering Associations. Themes discussed include alternative communication through art, sign language and mime. Stuttering is described in brief, the formation of ELSA and its aims and objectives.
Report: REPORT ON THE ELSA YOUTH MEETING, LINKOPING, SWEDEN 26-29TH JULY, 1995, European League of Stuttering Associations. Themes discussed within the report describe the nature of stuttering in brief, the national associations of Europe, the formation of ELSA and its aims and objectives.
A4 booklet: LIVING WITH COMMUNICATION IMPAIRMENT, Department of Clinical Communications Studies. Study commissioned by the Communications Forum focusing on communication impairment. The sample consisted of men and women with various impairments including stammering, autism, dysphasia, dyslexia, laryngectomy and hearing and visual impairment.
Paper: THE GERMAN STUTTERERS SELF HELP ASSOCIATION AND ITS CONTRIBUTION TO THE PREVENTION OF STUTTERING, by Oranna Christmann. Paper presented at the first IFA Congress in Munchen relating to the German Self Help Association (Bundesvereinigung Stotterer-Selbshilfe).
Papers & CD Rom: LET THE WORDS FLOW WITH DR FLUENCY, by Speech Therapy Systems Ltd. Computer based fluency program.
For Speech & Language Therapists
Book: THEORY, RESEARCH AND THERAPY IN FLUENCY DISORDERS: PROCEEDINGS OF THE 4TH WORLD CONGRESS ON FLUENCY DISORDERS in Montreal August 2003. International Fluency Association.
Book: PROCEEDINGS OF THE SIXTH OXFORD DYSFLUENCY CONFERENCE (2002), Kevin L. Baker, Dave T. Rowley (eds).
Book: PROCEEDINGS OF THE FIFTH OXFORD DYSFLUENCY CONFERENCE (1999), Kevin L. Baker, Lena Rustin and Frances Cook.
Book: CLINICAL GUIDELINES BY CONSENSUS FOR SPEECH AND LANGUAGE THERAPISTS, Royal College of Speech and Language therapists. Department of Health 1998.
Book: 2ND WORLD CONGRESS ON FLUENCY DISORDERS (1997), International Fluency Association. Nijmegen University Press. Proceedings of the 2nd world congress on fluency disorders.
Ring binder: SUCCESSFUL STUTTERING MANAGEMENT PROGRAMME: FOR ADOLESCENT AND ADULT STUTTERERS, by Dorvan H. Brietenfeldt & Delores Rustad Lorenze. 1989. Designed for groups of adolescent and adult secondary stutterers. Provides a practical hands on approach to stuttering therapy.
Books: FACILITATING FLUENCY: TRANSFER STRATEGIES FOR ADULT STUTTERING TREATMENT PROGRAMS, by William G. Webster & Marie G. Poulos. Communications skill builders Inc 1989. Clients manuals and clinicians guide to accompany the programme based upon fluency maintenance work . Discuss skills and attitudes which support the successful use of fluency skills and promote easy communication.
Book: SPEECH AND LANGUAGE THERAPY SERVICES AND MANAGEMENT IN THE INTERNAL MARKET, by Nicholas May & Catherine Pope. Kings Fund Publishing 1997. Examines the findings of a national survey of NHS speech and language therapy managers and assesses the impact made by the reforms on this highly specialised profession.
For teachers
Book: STAMMERING: A PRACTICAL GUIDE FOR TEACHERS AND OTHER PROFESSIONALS by Lena Rustin, Frances Cook, Willie Botterill, Cherry Hughes and Elaine Kelman, Foreword by Michael Palin. Essential information and guidance about stammering for those in an educational setting. Review. 2001, 130 pages.
Information pack: BULLYING AND THE DYSFLUENT CHILD IN PRIMARY SCHOOL published by the British Stammering Association. Revised reprint of this pack consisiting of 150 hard-card pages in a ring-folder, with more than 30 photocopiable exercises. Aimed at helping teachers who have a child in their class who stammers, also useful for SLTs working with dysfluent children. 2nd ed. 1999. Also available to buy.
Ring binder: HELPING STUTTERING PUPILS, European League of Stuttering Associations and Irish Stammering Association. Papers relating to the ELSA conference held in Dublin 27th Feb-1st March 1998 in association with the Irish Stammering Association.
Report: SELF HELP FOR PARENTS OF CHILDREN WHO STUTTER, European League of Stuttering Associations. Paper presented at a European Seminar in Bonn, German, November 1994 relating to self help advice for parents of children who stutter.
Book: ASK, by Pat Brickley & Sue Schutt. Ask 1993. Handbook for help and support for families of children and young people with special needs. Provides contacts and useful advice.
Book: IMPLEMENTING THE DISABILITY DISCRIMINATION ACT IN SCHOOLS AND EARLY YEARS SETTINGS, Disability Rights Commission. Guide (which may not be out of date), including an outline for a disability equality scheme, a summary of the requirements of the different parts of the DDA, and further information for training and development work. Department for Education and Skills, 2006.