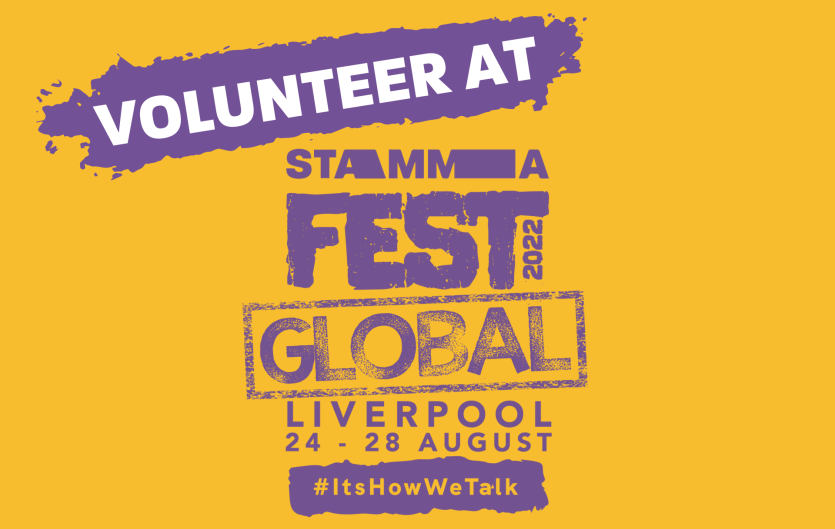 26th July 2022
Help make our STAMMAFest Global conference this August a success and come volunteer! This is a great opportunity to get involved and to meet people who stammer from around the world. You can volunteer to work for one or more days. 
WHERE & WHEN
The conference will be held at the University of Liverpool from Wednesday 24th to Sunday 28th August. Volunteers will be expected to arrive for registration starting at 9am. 
WHAT'S EXPECTED
Depending on the schedule for the day(s) you're working at the conference, you will be expected to work for up to 8 hours between the hours of 9am-9:30pm. Breaks and lunch will be provided and, between your allocated duties, you may get some time off to enjoy a limited number of conference workshops. But we need you to show up and arrive on time, otherwise we'll need to look for other volunteers to jump in and replace you.
Volunteers must be aged 18 or over. Duties may include (but are not limited to) tasks such as:
checking people in at registration each day
setting up and clearing rooms
dealing with queries at the information desk
helping attendees navigate the venue
helping presenters set up equipment for their workshops.   
We will probably keep in contact by WhatsApp during the conference, so you'll need your phone.
This is an unpaid role.
APPLY to volunteer
Please complete the form below to register your interest in volunteering at the conference. The deadline is Friday 5th August and we'll get back to you by the 9th August. Read more about STAMMAFest Global.