The latest in the new series of comic strips by Gareth Cowlin.
This month, Gareth was approached by author Paul O'Meara, to illustrate an anecdote from his new book 'Let me finish' (details below).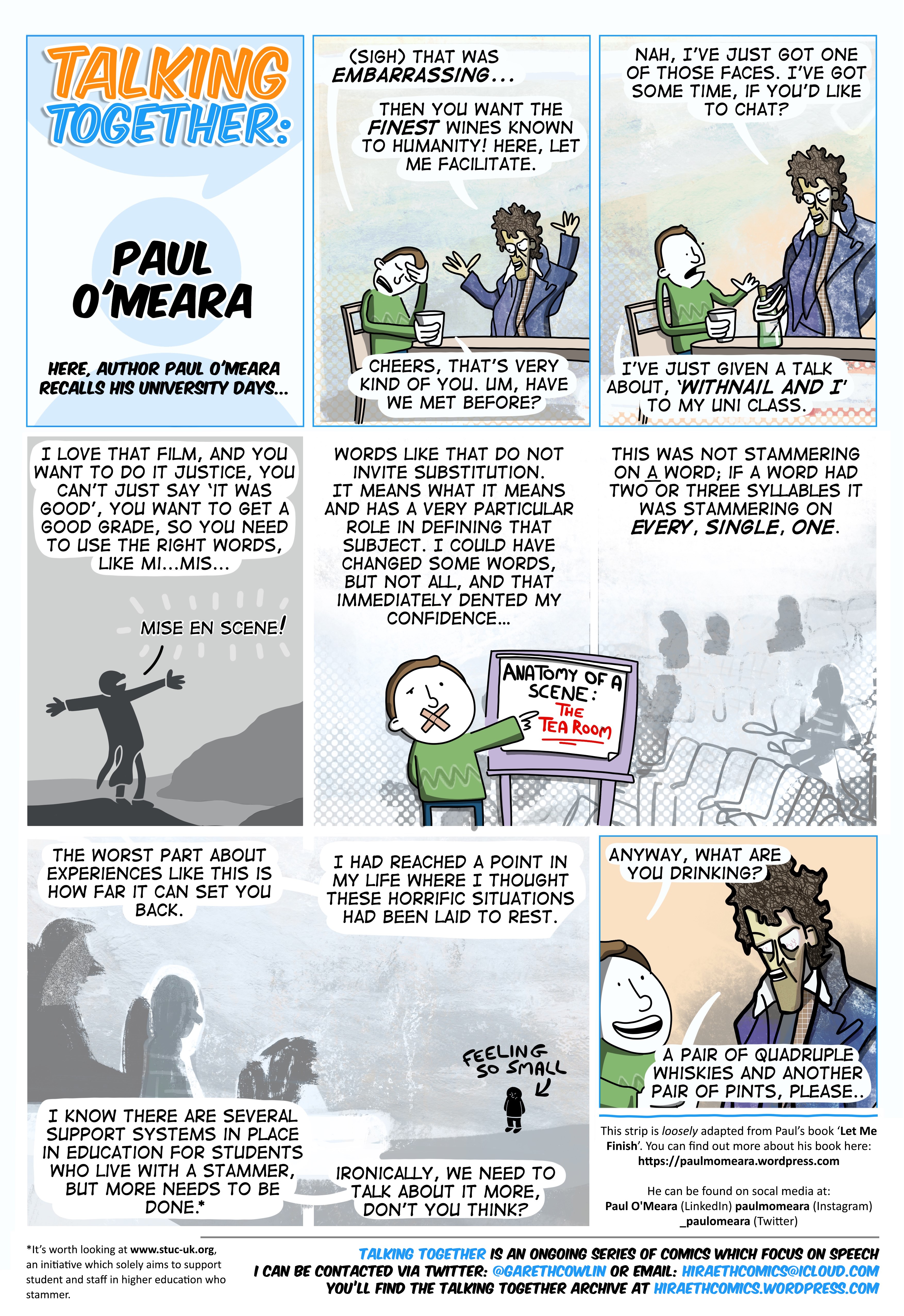 Read more from Gareth using the details at the bottom of the strip. 
Paul O'Meara has written an article for this site about the inspiration behind his book, which you can read here.