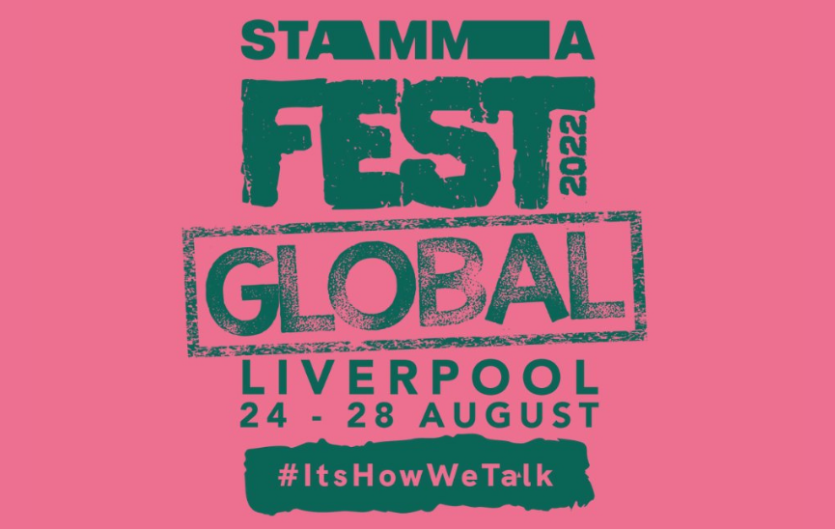 26th January 2022
Find out about ticket prices for our August conference, STAMMAFest Global. Want to lead a workshop, presentation or run a music/art/health session at the event? See below.
Our national conference is back this August! Well, hopefully. This time the event will be even bigger and will have an international flavour, as it will be incorporating the World Congress too. It all takes place in Liverpool on 24th-28th August.
PRICES 

You can buy single tickets, full or partial tickets. If you are attending more than one day, it is cheaper to buy a full or partial ticket than a daily ticket. *If you are planning on arriving on Friday evening for the weekend and want to come to the quiz and fish/vegan alternative & chips, you'll need the Friday Evening ticket and the Weekend Ticket. Prices do not include accommodation.  
To find out what ticket prices will include, as well as accommodation costs and contact details for your queries, see our STAMMAFest Global event page.
Call for submissions
We're putting a call out for people to lead sessions at the 5-day event. It can be anything from doing a talk or presentation; facilitating a workshop or debate; or running music, art, health sessions — anything that will get people interested and engaged. We're open to all ideas.
Sorry, the call for submissions is now closed.
Our STAMMAFest Global mini-website also has an FAQ section for all your questions.