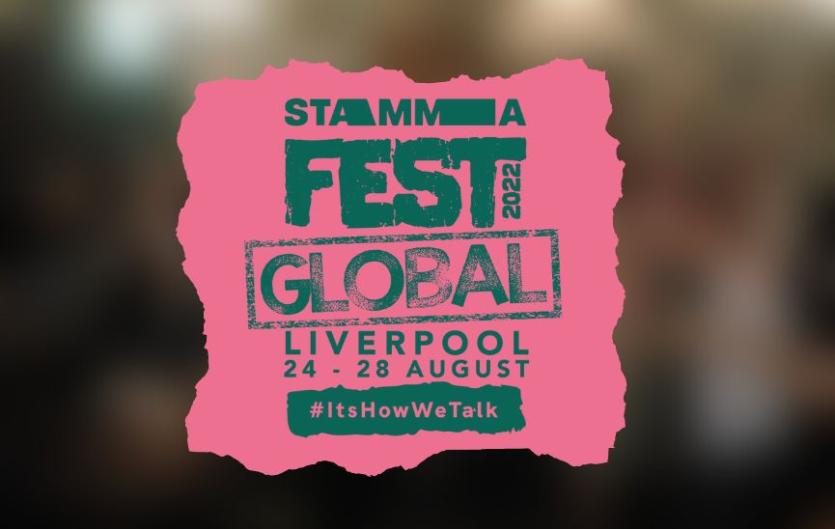 15th June 2022 (updated 28th June)
The programme for STAMMAFest Global is really shaping up and we're super excited.  
STAMMAFest Global is our national conference for people who stammer and their supporters, taking place on 24th-28th August in Liverpool. This year it's going to be bigger than ever, as we're combining it with the International Stuttering Association World Congress. 
Speakers and guests will be coming from the UK and all over the world for five days of workshops, inspiring talks and discussions, social events and activities. There's also a Family Day, with activities for children, young people and parents. Full, partial tickets or day passes are now available (scroll down for more details).
Programme
We've got a packed programme of over 40 workshops, talks and plenaries covering everything from work and education, the future of therapy, international collaboration and performing arts. Here are just some of them (subject to change):
Empowering ourselves in the face of stammering stigma
How can we improve the journey from isolation to community involvement?
Embrace your (un)confidence
Exploring stammering through performance art
Young voices across borders
Why be so hard on yourself? The potential benefits of self compassion for people who stammer
Is there beauty in stammering?
Women empowering women
Expanding our comfort zones with virtual reality
Brains that stammer: a very accessible overview
Singing and drumming workshops
Stuttering in movies
What is important for young people who stammer?
Daily open mics
A family day (see below)
And many more.
Social events
Conferences are all about having fun too and there'll be plenty of things to keep you entertained, including:
Saturday night live music and street food
A Friday night quiz with fish & chips (or veg alternative)
A sightseeing tour of Liverpool
A welcome reception.
Family Day
Alongside the conference, on the Saturday (27th August), we're running a day for children, young people and families. There'll be fun, confidence building activities for ages 5-15, ranging from creating TikTok-style videos, circus skills and sculpture building. Plus, there'll be sessions to help parents learn more about stammering. For more details, see the STAMMAFest Family Day event page.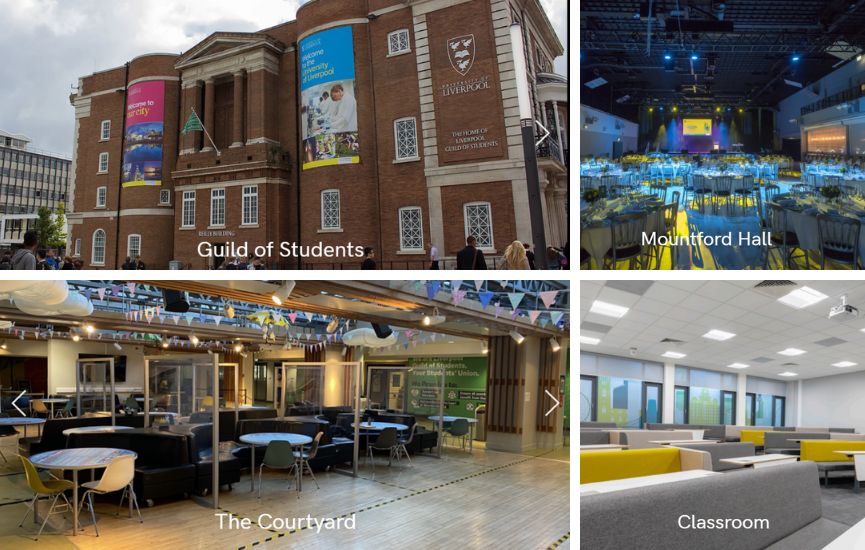 Venue
We've secured a great venue at the University of Liverpool: bright, spacious and loads to see and do, as you can see from this campus map. It will all be held in the Guild of Students and the Teaching Hub (buildings 501 & 502 on the campus map in squares D6 & D7) so you don't need to worry about walking far during the day. 
How can I book?
Book your tickets at our STAMMAFest Global website.
Click the link above to buy single day, part conference or full conference tickets. Ticket prices include the conference, refreshments, buffet lunch and an evening meal on two of the five days. On the link above you'll find a full breakdown of the prices. You will need to book accommodation separately — once you've booked a ticket we'll show you how you can book university accommodation too. 
See the FAQ page to help with any questions you might have.
is STAMMAFest for me?
Imagine being somewhere where everyone else stammers too. A place where you don't have to worry about speaking and can stammer openly — if you want to, and where everyone just 'gets it'. If you've never met anyone else who stammers, come along, make new friends and build confidence.
Whatever your age, ethnicity or identity; whether you're proud to stammer or if you'd really rather not stammer, STAMMAFest is for you. This event is all about celebrating our diverse and amazing community of people who stammer and there'll something for everyone. Don't miss out!