6th July 2020
Pubs might have re-opened but physical quiz nights haven't, so come and join us for another online Stamma Quiz on Tuesday 4th August at 7:30pm. *This event has now finished.
What happened last time?
Fifteen teams competed in our last quiz in June and Quizmaster extraordinaire Bex once again tested our general knowledge and word skills with another set of challenging questions. We had to guess the landmark from a series of satellite images in the geography round, find the theme that linked music round songs, work out the sport stars from a set of picture clues and identify the films from the YouTube clips.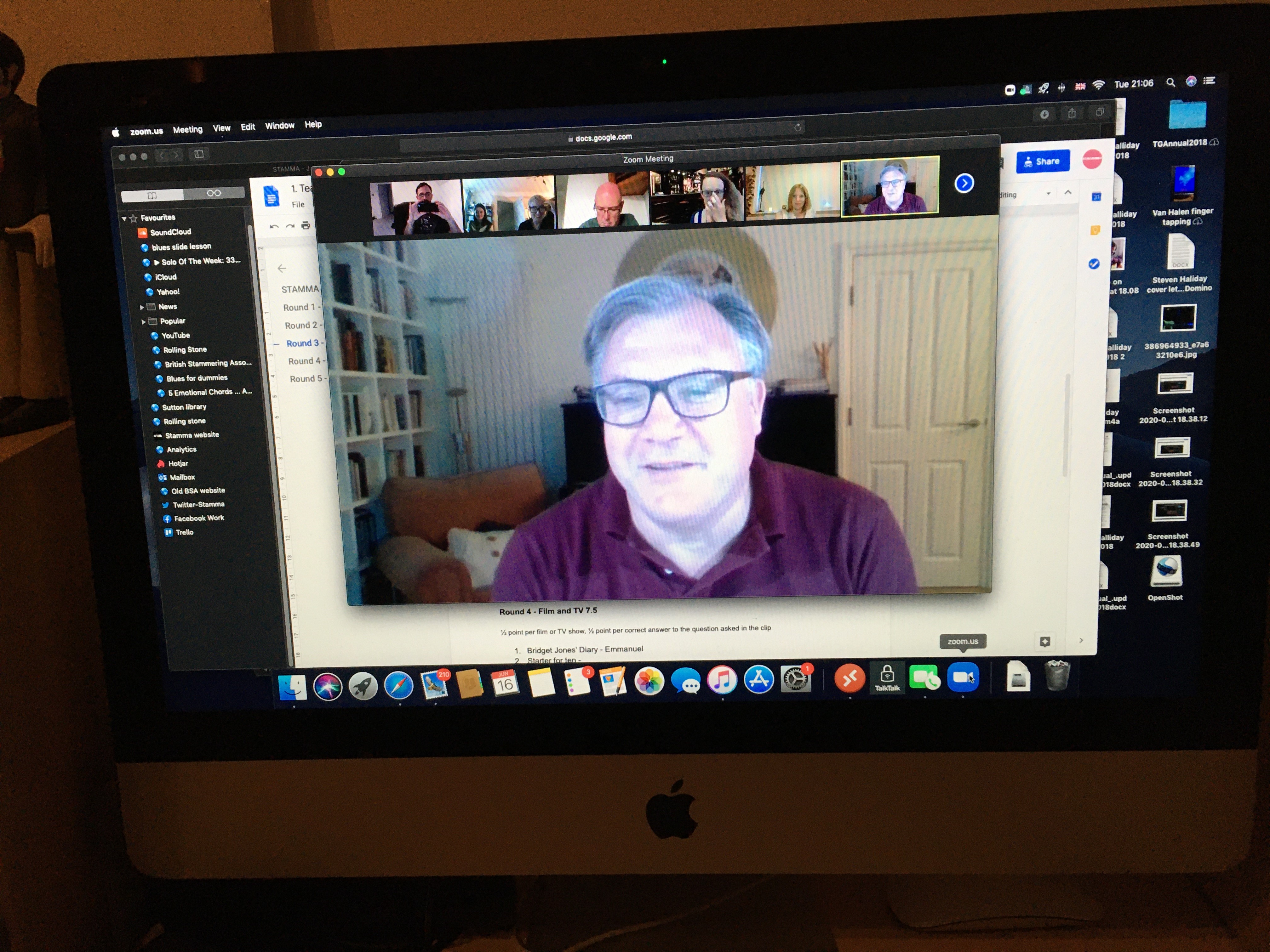 In the end the team of Stamma Patrons, including Ed Balls, author David Mitchell, Arwel Richards, Jon Smith and Baroness Whitaker, were the victors, so we are hoping for a rematch. Certainly the Walkers & Talkers team are.
We had more great feedback so we're going to do it all again on 4th August. Come and join in!
What to expect
The quiz starts at 7:30pm and will last a couple of hours. You can sign up as part of a team or on your own. If you aren't in a team you'll be allocated one at the start of the event. 
If you're worried about stammering, don't be. You won't be asked to speak in front of everyone. On the night, you'll just need to check in with us first to make sure you're all sorted. There'll be an introduction from Bex and then teams will be put into their own breakout rooms where you can confer with your teammates in private.
This event has finished.