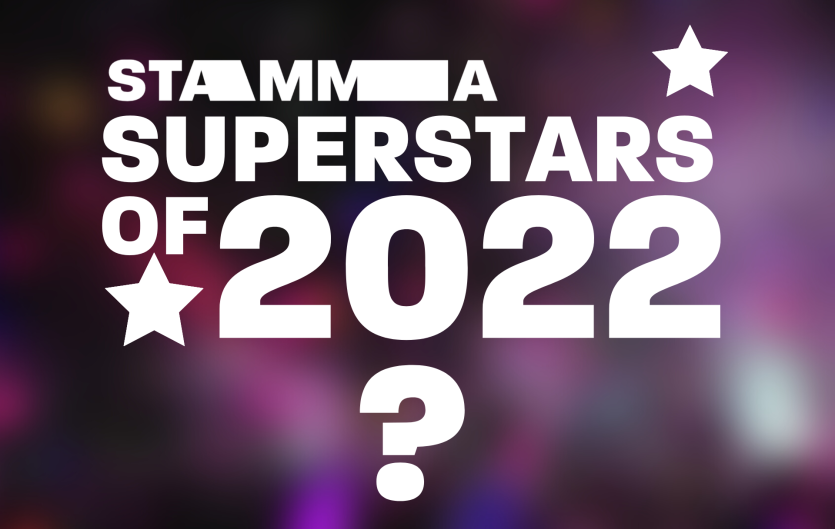 14th November 2022
Nominate someone from the stammering community for special recognition this year.
As 2022 draws to a close, we want to highlight all the amazing things people have done for the stammering cause this year. We want you to nominate someone you think deserves a mention in our 2022 Superstars list. Fundraisers, support group leaders, campaigners, friends, family members, colleagues, whatever.
The deadline for nominations is Friday 9th December. We'll then share them on the website and social media in the run up to Christmas.
Categories
Nominate someone in one of these five categories:
Unsung Heroes: Do you know someone who has gone above and beyond for the stammering community this year?
Fantastic Fundraisers: Runners, cyclists, swimmers, etc — who deserves a shout out for raising money to support people who stammer in 2022?
Amazing Allies: Has a non-stammering friend/family member raised awareness? Has a super-supportive boss made adjustments for you at work?
Inspirational Influencers: Who's put out great stammering social media content this year? They don't need to have a massive following.
Personal Impact: Has someone in the community had a profound impact on you personally? A fellow parent at a support group? A speech & language therapist? A podcast host who's made you feel like you're not alone?
How to nominate someone
Fill out the form below with your nominee's name and a brief reason why you're nominating them. If you wish to remain anonymous, tick the box and we won't say who nominated them. You can nominate up to 2 people per form. If you'd like to nominate more, you can fill out the form again. If your nomination fits into more than one category, please add them once under Unsung Heroes.