Put Tuesday 22nd October in your diaries, as it's International Stammering Awareness Day (ISAD) 2019. Check out what's going on this year.
What's happening?
Our new poster campaign 
Following the success of our nationwide advertising campaign over the summer, we'll be launching new posters featuring people who stammer (you can order some for free up until ISAD - see here).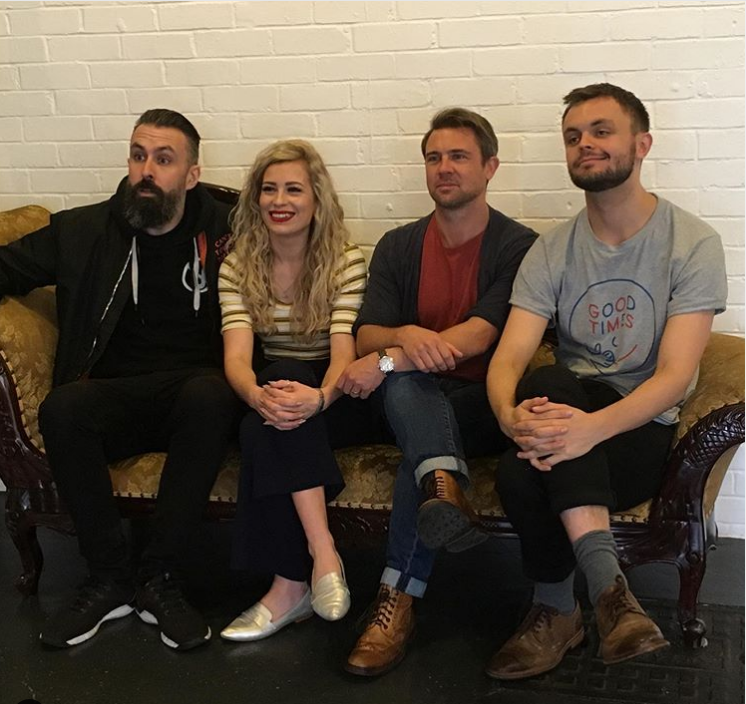 Podcast with Scroobius Pip
We've been working with the great Scroobius Pip (now one of our patrons) on a special edition of his brilliant podcast Distraction Pieces. It was recorded in early October and will be released in time for ISAD. If you haven't checked it out before, it has a huge following and he's interviewed loads of big names such as Mary J Blige, Louis Theroux, Sarah Pascoe, Danny Boyle, Russell Brand, etc, etc.
Stock up on our merch
We've got wristbands, badges, stickers, postcards and free posters and leaflets to help you spread the word and start conversations. Visit our shop here and fill your boots.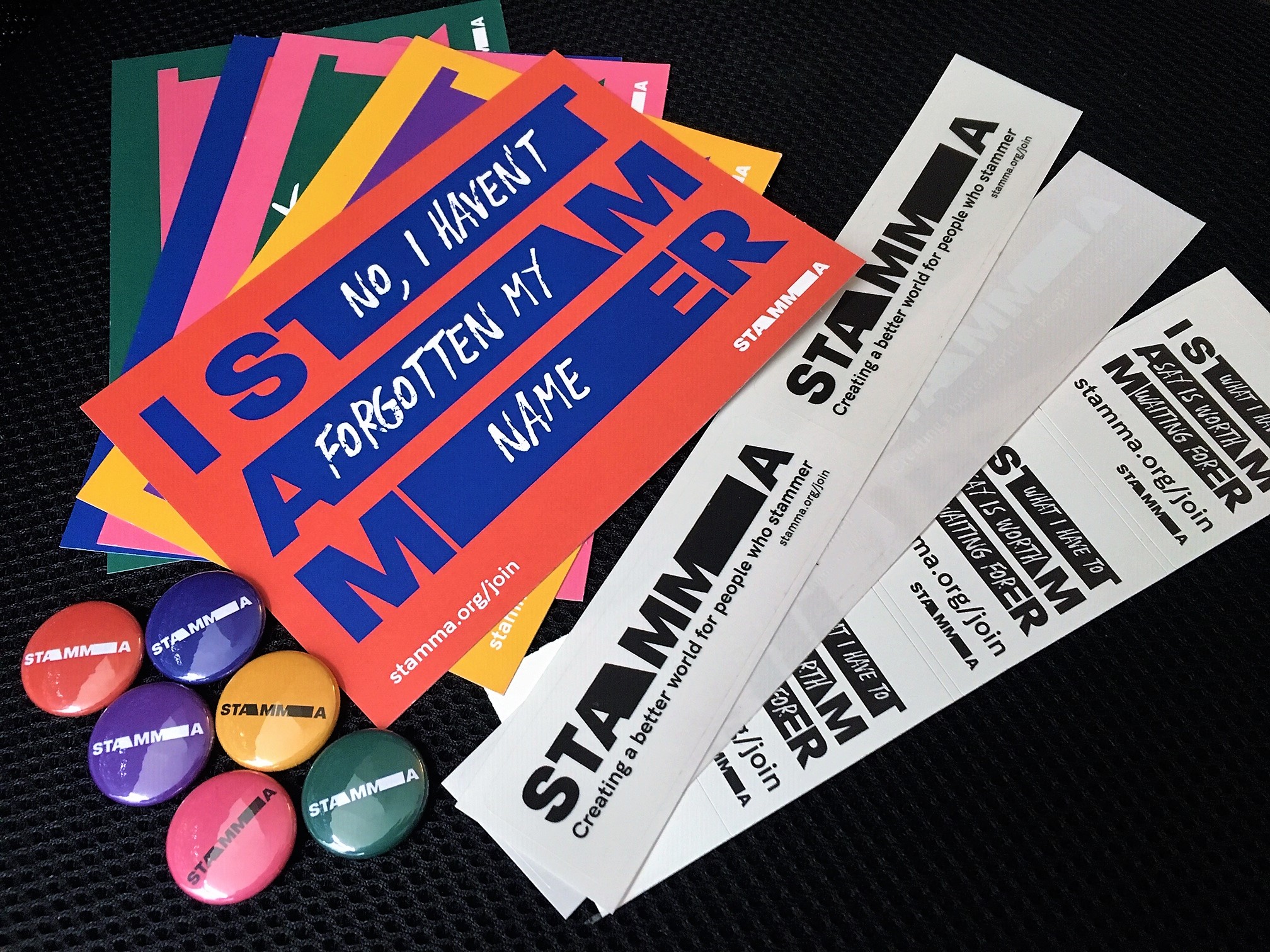 Events
ISAD Online Conference, 1st-22nd Oct. The theme for this year's annual event hosted by the International Stuttering Association is 'Growth through speaking' and features papers and creative expressions from peers and professionals. It's live now and ends on ISAD itself, so click here to take a look.
Mushy - Lyrically Speaking musical outing, Leeds Playhouse, Sat 12th Oct. As part of their 'ISAD Ten Day Challenge' (more info soon), the Doncaster Stammering Association are going to watch the final performance of 'Mushy - Lyrically Speaking', the musical about Musharaf from Educating Yorkshire, in Leeds. They'll have a meal first and then do some pre-show awareness-raising before the show. And Mushy will be joining them! Contact Bob on 07944 550540 if you want to join in.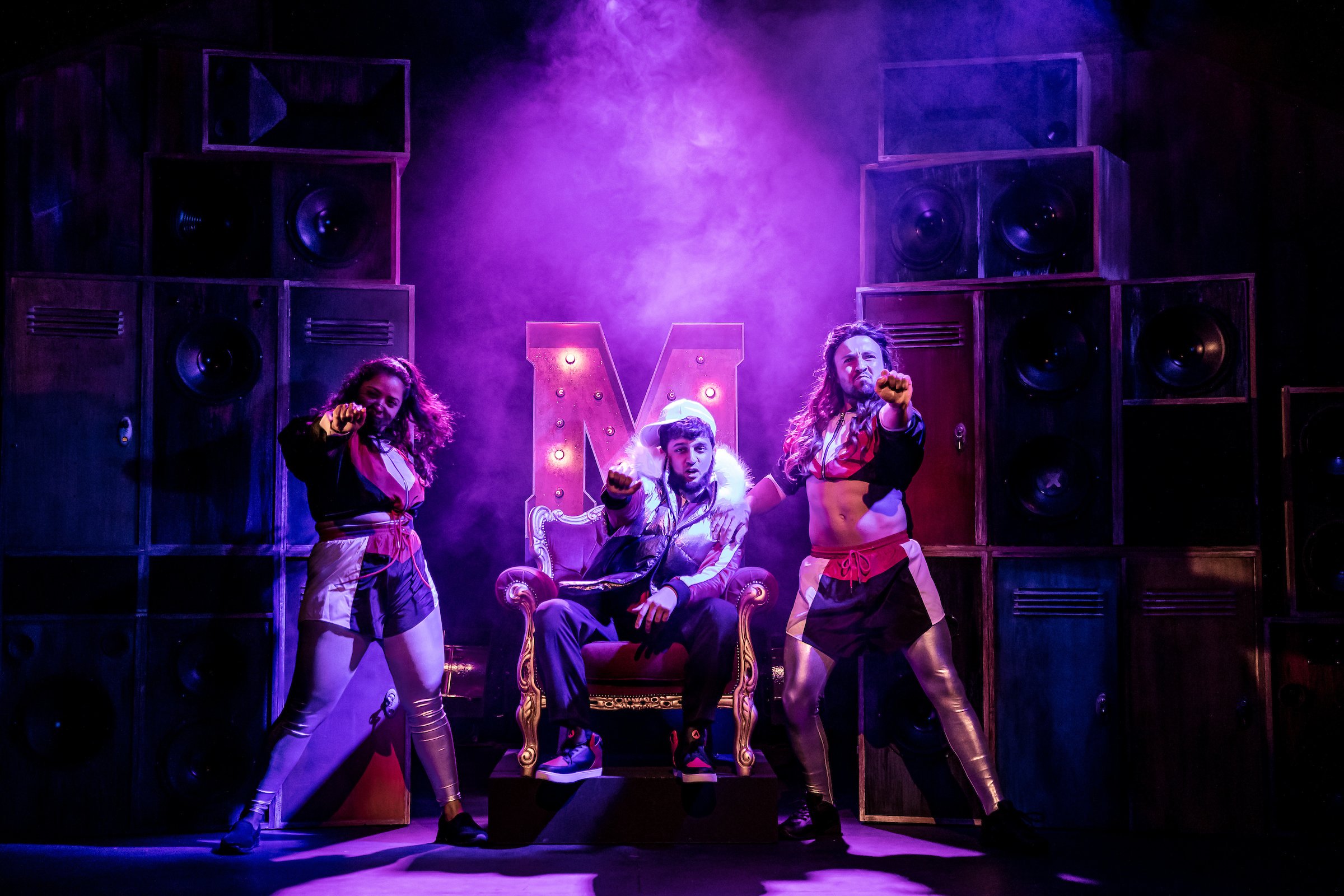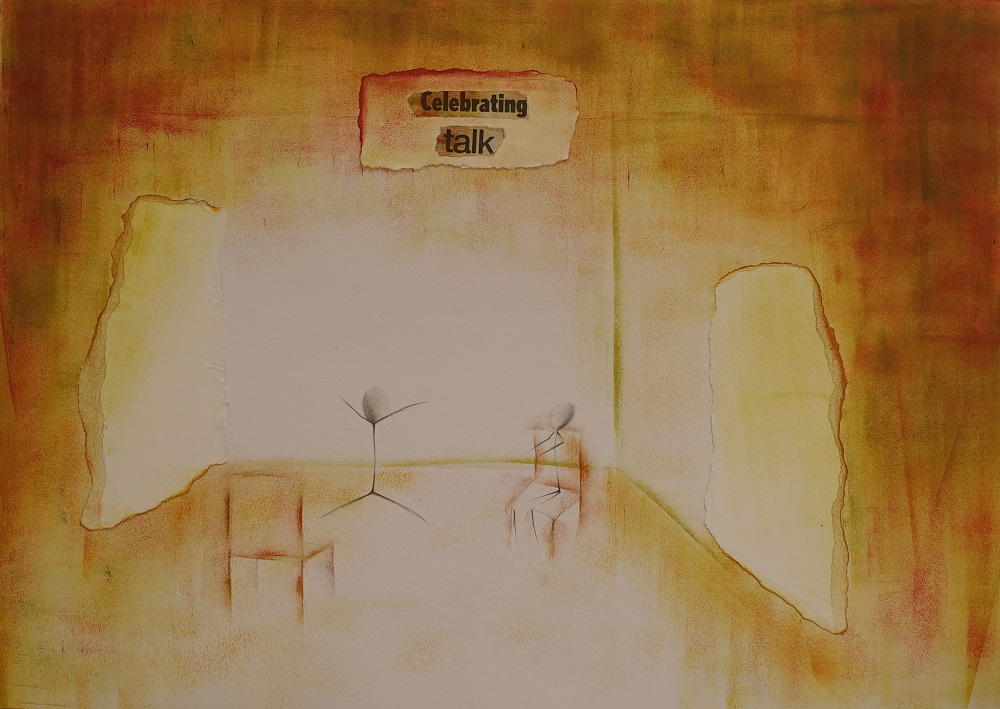 Balancing Body & Mind (art exhibition), 15th-27th Oct, Lincoln. Artist Wendy Ronaldson's art installation exploring speech and stammering (with a workshop on Tues 22nd Oct). Find out more here.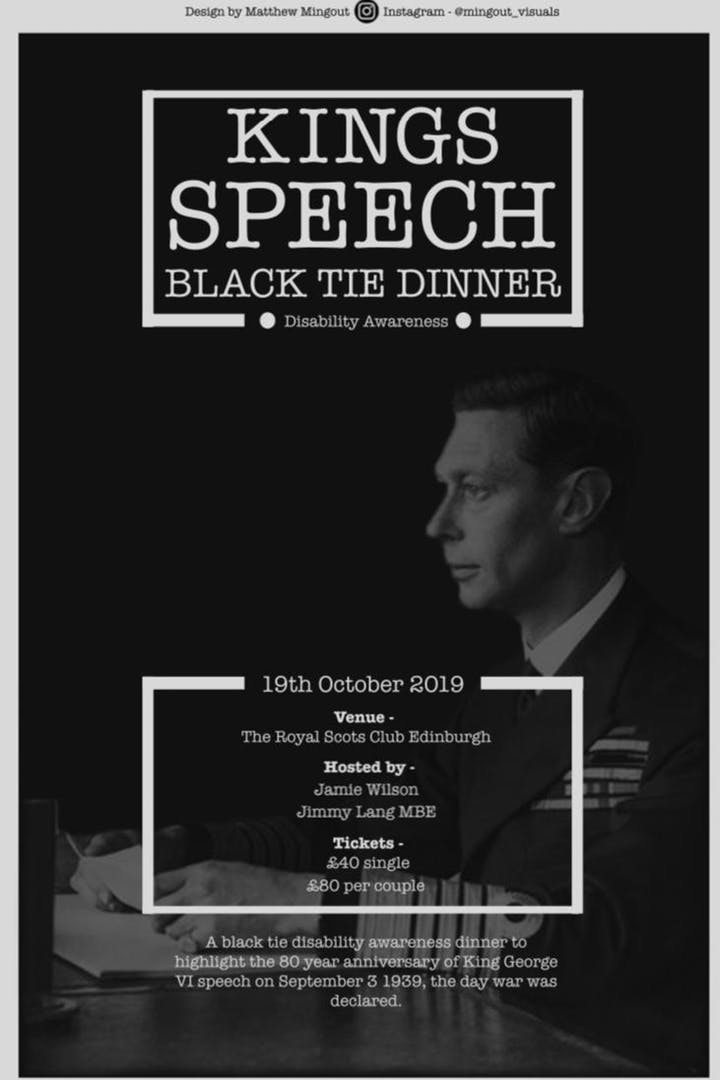 King's Speech black tie dinner, 19th Oct, 6pm, Edinburgh. To celebrate ISAD as well as the 80th anniversary of George VI's speech to the nation once war was declared (as depicted in The King's Speech), there's a 3-course dinner event, with an after-dinner speech by Wet Wet Wet guitarist Graeme Duffy. It's co-organised by the Defence Stammering Network's Jimmy Lang MBE. Get tickets here.  
ISAD event at Birmingham City University, 22nd Oct, 6pm-8pm, Birmingham. An evening of short talks from speakers with conversations continuing in the on-site 'Social Kitchen' (the Student Union bar) until 10pm. Find out more here.
Unspoken, 22nd-26th Oct, Oxford. A show that's part-theatre, part-research study, with the audience being asked to provide data for a paper on how society views people with speech impediments. More details here. Read a Q&A with its producer, Catherine Woolley, here.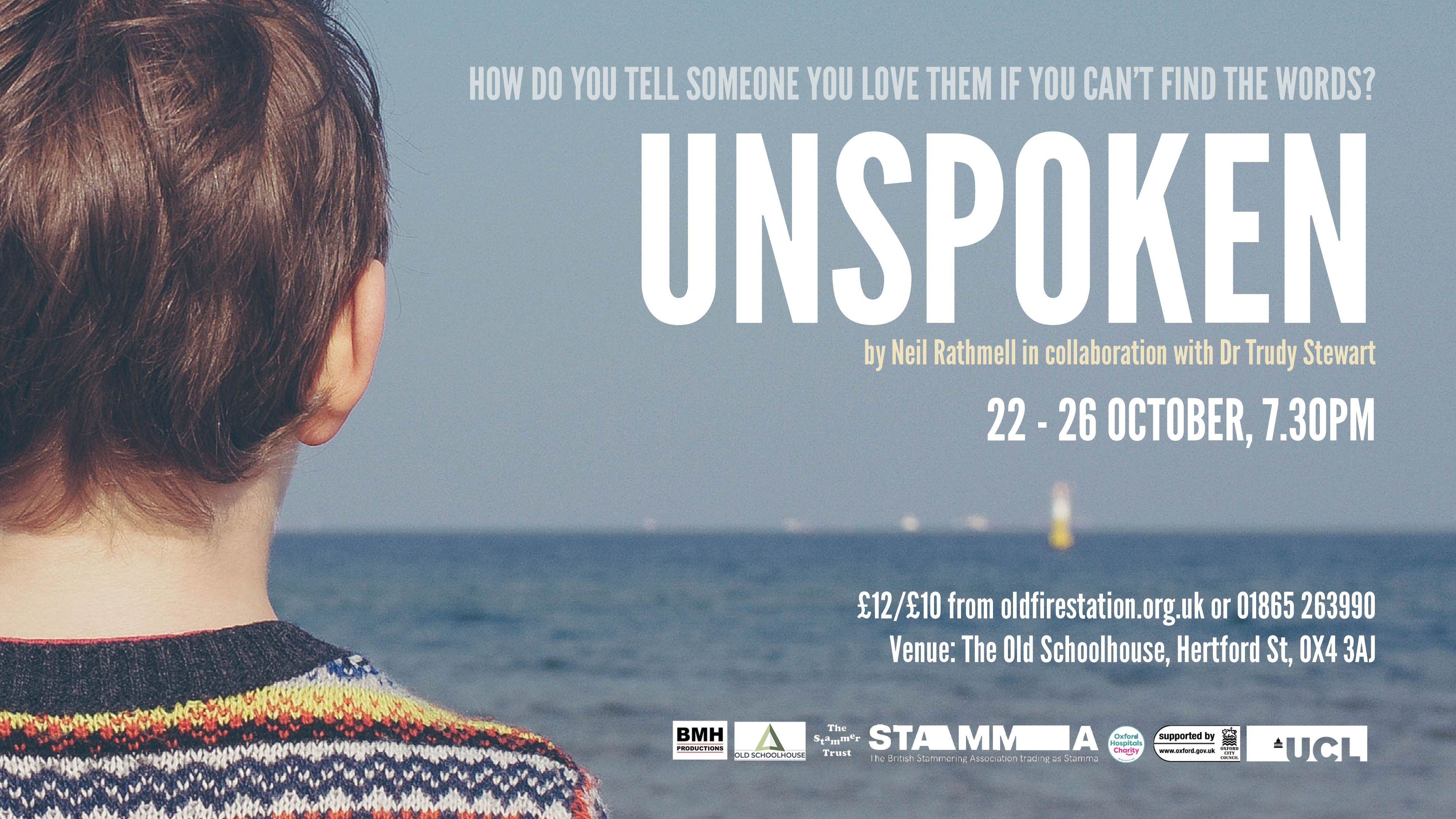 Giving Voice to Stammering webinar, 28th Oct, 1pm-1:45pm. A free webinar on how speech & language therapists can work with and support people who stammer. Open to anyone with an interest in stammering. More information here.
If you're putting on an event yourself, give us the details and we'll shout about it here and on social media - email editor@stamma.org