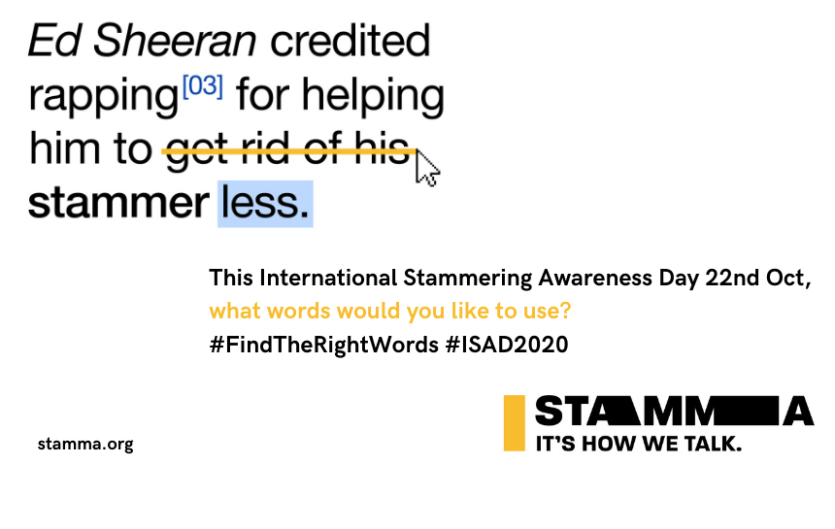 21st Oct 2020
We've got social media banners and pictures for you to download and use this International Stammering Awareness Day (ISAD) on Thursday 22nd October. 
Download the assets for Twitter, Instagram and Facebook below. Each one features images from our campaign Find The Right Words, where we edited the negative language used to describe famous people who stammer on Wikipedia. You can read more about the campaign here.
Use them as your banner and cover pictures and tweet or post them out. 
What words would you use?
We also want you to tweet and post the stammering words you have a problem with, and what you would change them to. Be sure to include the hashtags #FindTheRightWords and #ISAD2020.
Downloads
Click on the headings below to download the assets. Each one contains a zip file with five jpegs. Then upload them to your social media profiles or post them out.
Facebook profile frame
We've also got an ISAD profile frame you can add to your Facebook profile, created by Dean Bridge. Download it using this Facebook link.