We're gutted to say that our Service Director, Rachel Everard, will be moving on, so her position will be vacant from November. Read on for Rachel's announcement and details on how you can apply for the post.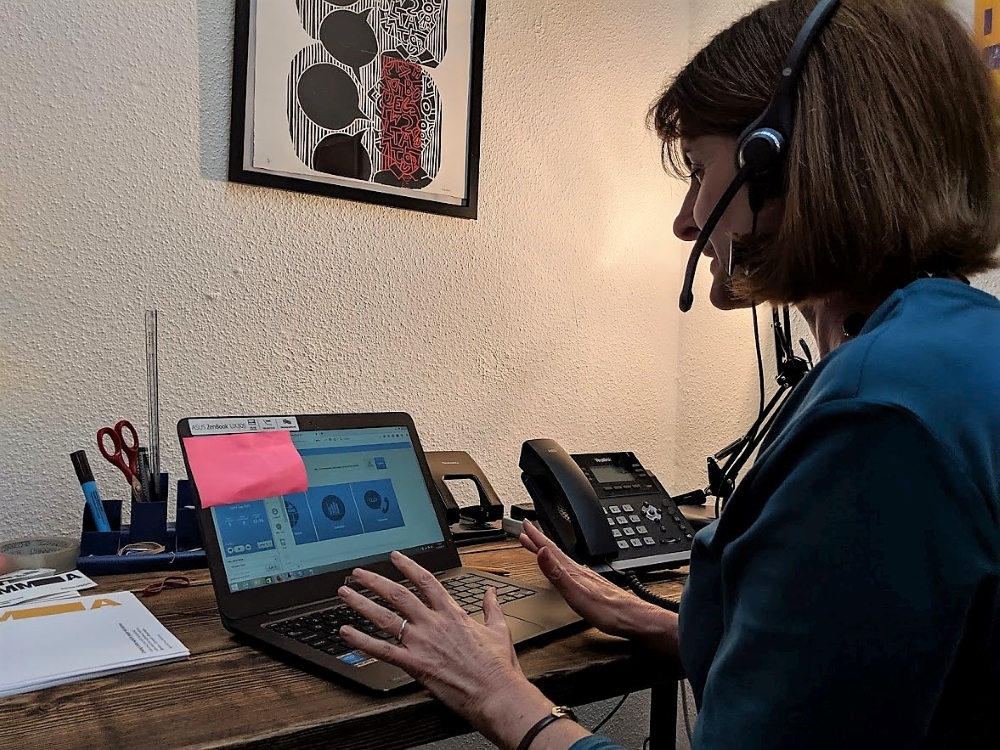 In her time at the BSA, Rachel has been instrumental in using her expert knowledge to redevelop and transform our website and information materials. She has also worked closely with the Helpline Manager to overhaul and expand our helpline service, putting together and training a team of volunteer advisors, and laying the groundwork for our future chat service. She'll be much missed.
Here's what Rachel had to say: "I've learnt a huge amount during my time at the BSA and have enjoyed working with a great team of staff and trustees.
'I'd like to take this opportunity to say how proud I am to be part of the stammering community and how impressed I am by the high level of mutual support. I very much want to continue to be involved with BSA on a voluntary basis – stammering is and always will be something I care passionately about.
'I would encourage anyone who's interested in the Service Director role and who has the right skills, knowledge and qualities to apply."
Apply for the Service Director role
Rachel's departure means we are recruiting for a new full-time Service Director. Can you spearhead our services? This is a critical strategic and hands-on role. You'll lead our services and information in supporting those in stammer in the UK. 
We're looking for someone with: 
experience as a speech and language therapist specialising in stammering, ideally across all age groups.
a recognised speech and language therapy degree qualification or equivalent.
hands-on experience of developing service provision.
There is also the opportunity for co-applicants to apply if two individuals feel that they would like to take on the role as a job share.
If you'd like to apply, see the full job description and person specification on our current vacancies section.