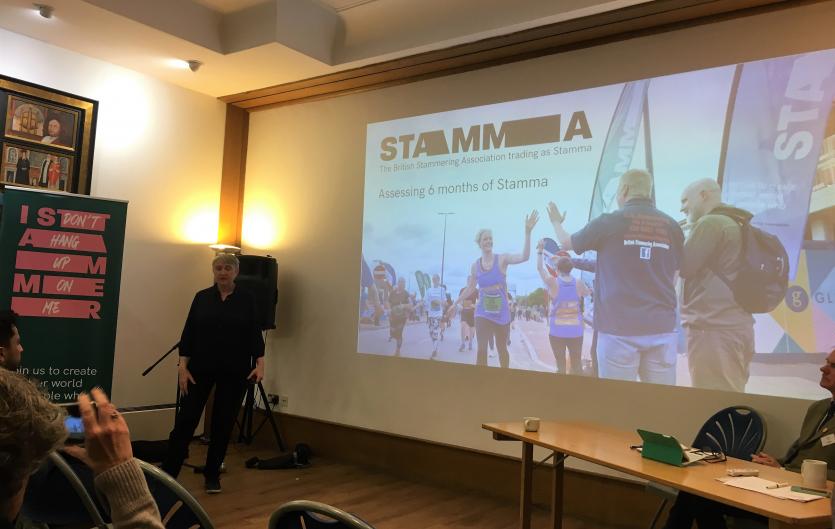 14th September 2020
This year the Stamma Annual General Meeting (AGM) will be held online on Saturday 10th October at 1pm, so put the date in your diary.
The meeting will be a webinar format (similar to the election hustings) and is for members only, but we'll try and see if we can broadcast it online as well so that everyone can watch. Download a copy of the AGM agenda below, as well as minutes from the 2019 AGM, resolutions for members to vote on and a proxy form if you can't attend yourself but would like to nominate someone to vote on your behalf at the meeting, or for the Chair to note how you would vote. 
Following the meeting proper, we'll unveil our new campaign for International Stammering Awareness Day (ISAD) on 22nd October. Which is great — really, don't miss this one.
Members will have received an invitation and details of the AGM. You need to pre-register to attend, so don't leave it till 1pm to join.  
This year, we will be voting on a revised set of Articles of Association, which you can download below. These are intended to replace our current Memorandum and Articles so that they conform with charity law, and we've grouped subjects together so that it is easier to find information. The intent is that these reflect the principles of our current documents but allow for changes in IT, and can be read more easily (if such things ever can). 
ISAD & the Next Campaign
We've been working on a new campaign with the agency VMLY&R, who have given their considerable time and resources pro bono. There's still much to do but we hope and believe that you'll love it. We'll unveil it at the AGM and launch it on Monday 12th October.