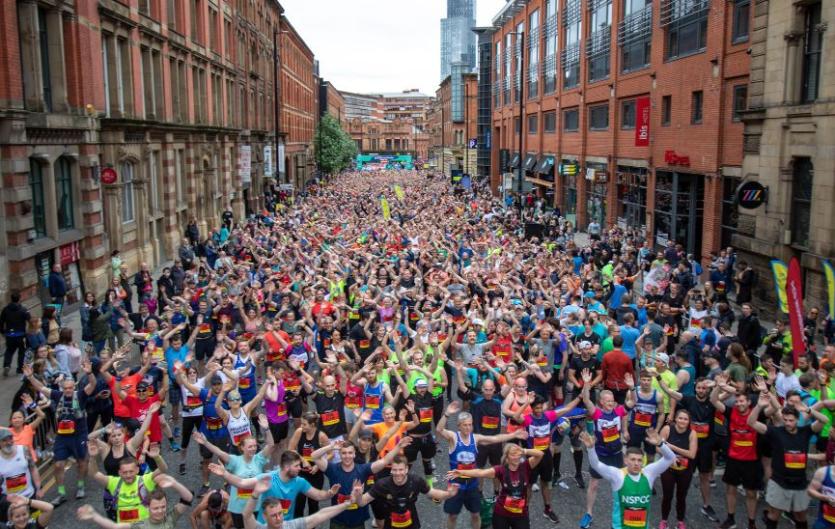 Run for STAMMA at the AJ Bell Great Manchester 10k Run.
Are you looking for a challenge? Want to raise funds for people who stammer? We have places in this year's AJ Bell Great Manchester 10k Run on Sunday 21st May and invite you to join Team STAMMA!
The Manchester Run always has a great atmosphere and there's a fantastic route through the city centre and past Manchester's iconic football stadiums.
Want to take part?
If you'd like to enter and run for STAMMA, we'll pay your registration fee but we encourage you to aim to raise a minimum of £100 in sponsorship.
Why run for STAMMA?
Join Team STAMMA and we'll send you a running vest and give you fundraising tips. Most importantly you'll be helping to support people who stammer. Donations make up a huge part of our annual income so we couldn't do what we do without you.
Sign up
If you'd like to enter, please fill out the form below. For more information, email us at mail@stamma.org or see the Great Manchester Run website.