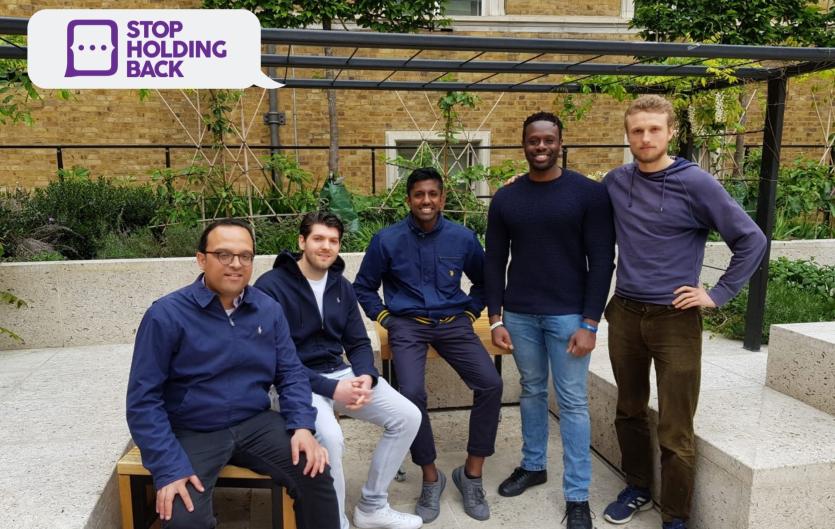 Stop Holding Back (SHB) is a personal development charity based in London providing therapy, coaching and support for people who stammer aged between 21 and 35 years old.
What ages is it for?
21-35 year-olds.
What does it do?
Stop Holding Back (SHB) is a personal development charity that aims to help people who stammer aged 21-35 realise their full potential in their career and personal life. It takes a holistic approach, tackling both dysfluent speech and the commonly associated fears and anxieties. 
Note: SHB does not aim to make people who stammer appear fluent.
What does it offer?
The key components of the service include:
SHB Coaching Programme. Applicants are paired with a coach to help implement the therapy techniques. Diaphragmatic breathing is the basis of the approach and it also provides fluency shaping, including voice modulation. Coaching also includes motivation monitoring, psychological tools, assertiveness and self-acceptance techniques.
SHB Video Programme. Instructional videos and video self-modelling, involving wearable technology that uses point of view footage from challenging encounters.
SHB Support. Support is provided at every stage with individual life challenges, support groups, social events, a family and friends network and information days.
Who delivers the approach?
SHB is not run by qualified Speech and Language Therapists, but it is delivered by people who stammer and who have extensive experience of speech therapy.
Where is it held?
At various locations in London (within travel zones 1-5).
What is the time commitment required?
6 months.
How much does it cost?
This is currently being reviewed.
Where can I find out more?
Visit their website. 
Email info@stopholdingback.org