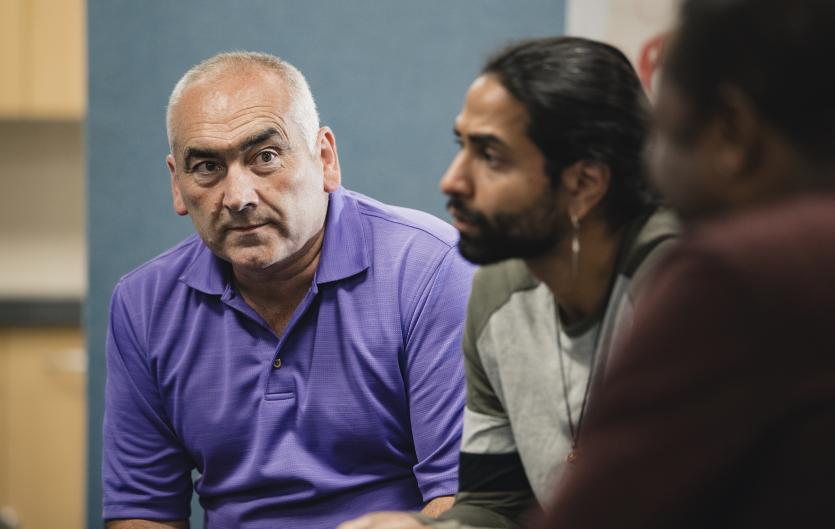 Whether you want to work on your stammer or you just wish that everyone else would get used to it, everyone's journey is different. Our job is to support you to find the best route through.
There are therapies, treatments and organisations which may be able to help. Jump to our pages:
to see the full range of options. But before you do that, read of our information below to help you decide which one to go for.
*Note: Covid-19 is currently affecting how the courses and therapy options. See our article 'Therapy, courses & covid: What's happening?' to find out what the situation is. 
Different Approaches
Long gone are the days when putting marbles in people's mouths was considered a helpful strategy. There are a wide range of approaches available to help adults who stammer. For therapy approaches for children who stammer, see our For parents section.
Fluency shaping: you'll learn a new way of speaking which you'll apply to the whole of your speech. An example of this type of approach is called the Camperdown Program. Find out more from the Australian Stuttering Research Centre.
Stammering modification, aka block modification: you'll learn to speak with less effort and tension and change the way you feel and think about your stammer. 
Work on your breathing: you'll learn a new way of breathing which can help you become more fluent. This might include Diaphragmatic breathing aka costal breathing. 
Psychological ways of working: these help address the thoughts and feelings linked with stammering and include cognitive behaviour therapy (CBT), mindfulness and acceptance and commitment therapy (ACT).  
Most approaches will combine these different ways of working with your stammering and develop your overall confidence as a communicator. Whoever you work with will tailor their approach to your needs.
There is no 'one' solution which fits everyone, so we've tried to set out a clear picture of the main sources of help available. For many it's a journey, which often includes trying different approaches along the way.
Whatever approach you go for, we recommend you do your research beforehand and check that providers aren't promising things they can't deliver, and then give it your 100% commitment.  
Choosing a Therapy
Some approaches are delivered by registered speech & language therapists. Others are delivered by people who stammer. This information is made clear from the description of each specialist provider we have included.
To safeguard against untested or unqualified providers, we recommend choosing a therapy, programme or course which:
offers realistic expectations of change and NOT an offer of a cure
provides clear and unambiguous information about the rationale, cost, duration and commitment needed 
is neutral and unbiased, and does not pose stammering as a misfortune or an affliction
recognises the need to accept one's stammer at some level, in order to facilitate speech and/or attitudinal change
is nationally recognised as empowering people to manage their stammering more easily. We judge this based on a number of factors including an organisation's track record over time, peer reviews and feedback. 
If you would like your service to be included here, please download our Guidelines for inclusion of therapy approach document by clicking here. The guide explains our criteria for including a therapy approach and/or course on our website and tells you what to do next. All requests will be reviewed by our Service Panel, which includes the BSA Service Director.
We have information leaflets for parents, children, young people and adults which you can read and share with others. Download them here or order physical copies for free here.