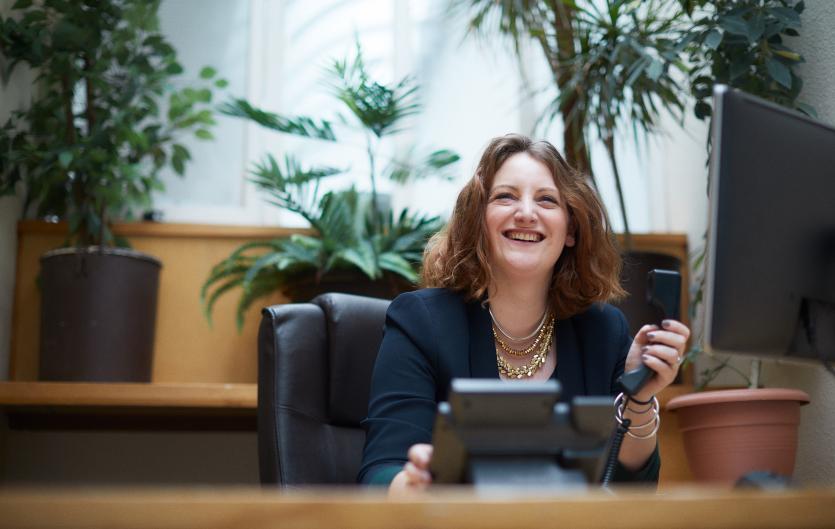 As a person who stammers, you have the right to ask for what are known as 'reasonable adjustments' — ways in which your job can be made easier.
Your potential or current employer has a duty of care to meet your needs where possible. Stammering can be seen as a disability and adjustments in the workplace are ways to prevent disabled people being put at a disadvantage.
Different adjustments are appropriate for different people, and the employer and person who stammers should normally discuss what will be helpful. In the case of a job interview, it is a good idea to arrange any adjustments in advance. Here are some examples of possible reasonable adjustments to help people who stammer, divided into different areas:
Interviews
Extra time or no time limit for interviews.
Option to take notes into interviews.
Allow written responses and/or written alternatives to oral tests or presentations.
Face-to-face interview offered as an option instead of a telephone interview.
On the job
Option to work flexibly and from home when speech is difficult.
Option to have 'non-speaking days', where interaction is predominantly via email or online tools.
Mentor or senior champion to check in with and reverse mentor.
Understanding that good communication skills are much wider than just fluency.
Using the telephone
Option to swap phone work for emails with a colleague.
Flexibility around the use of scripted phone conversations.
A private place to make phone calls.
Exemption from phone 'mystery shopping' exercises.
I decided to try rewording the opening line to make calls less difficult for me. My employer was understanding and receptive to my needs.
Meetings and conference calls
Share the agenda in advance, allowing participants to let the Chair know if there are particular agenda items where they already know they wish to contribute.
If appropriate, get the Chair to introduce everyone in the meeting, rather than relying upon individuals to introduce themselves. Or if it's a video call, have everyone amend their screen name so that it displays their name and role.
If the person is comfortable with this, either they or the Chair on their behalf can inform other participants that the person stammers.
Option to contribute verbally or use the chat function, with both types of contribution equally valued.
The Chair to agree with the person who is anxious a system for contributing to the meeting (eg by using the 'raise hand' function on video calls). This system to be used by ALL participants and turn-taking managed by the meeting Chair.
Additional time to talk in meetings.
Permission to be quiet in meetings and to contribute via email following a meeting, if appropriate.
Avoid back-to-back meetings which can cause over-tiredness. This may make a person stammer more.
Seeking reasonable adjustments have enabled me to contribute more in meetings and achieve more job satisfaction by being able to demonstrate my effectiveness. 
Presentations
Not being forced to give training or lead sessions.
Option to present with a colleague or in a group.
Option to practise presentations in front of small group.
Speech therapy
Disability leave to attend speech therapy or related therapy.
Option to ask for speech therapy costs to be covered by the employer.
We've put together 19 suggested reasonable adjustments to consider at work which you can download below and talk through with your employer. You have to agree what's reasonable given the circumstances. If you haven't got a form available at work, then feel free to use the template form, also available to download below. Read the legal advice first though – what may be reasonable in one instance may not be in another.
Useful link
Visit the website stammeringlaw.org.uk for a wealth of information on stammering and UK disability discrimination law.